DJ LIFE MAG sits down with the legendary Paul van Dyk to discuss his latest VENTURE X concept, which is currently making its way across North America.
Undeniably one of the most iconic and influential names in electronic music, Paul van Dyk, has announced his new VENTURE X live event showcase. The VENTURE X event series made its debut in North America in February 2023, including previous stops at New York's acclaimed Webster Hall (Feb. 18), and New City Gas in Montreal, QC (Feb. 24). Find a full list of VENTURE X tour dates from Paul van Dyk, below.
DJ LIFE MAG sat down with Paul van Dyk to discuss his latest live project, VENTURE X, which is properly disrupting the dance music space in the best ways possible. What began as a teaser concept during last year's Amsterdam Dance Event (ADE), VENTURE X defined by Paul van Dyk is now making its way across North America. Paul has been looking forward to presenting the new project to his fans and bringing his vision to life.
As one of the world's most notable DJs, VENTURE X has allowed Paul to explore the width of what electronic music means to him. For VENTURE X, Paul urges fans to expect the unexpected. The tastemaker serves up trance, progressive house, and techno, all incorporated into one set and a show that will leave attendees embracing all things unexpected. van Dyk famously feeds off his fans, focusing on the improvisational art of the craft and editing tunes on the fly. It's unpredictable… it's unmissable… it's VENTURE X defined by Paul van Dyk.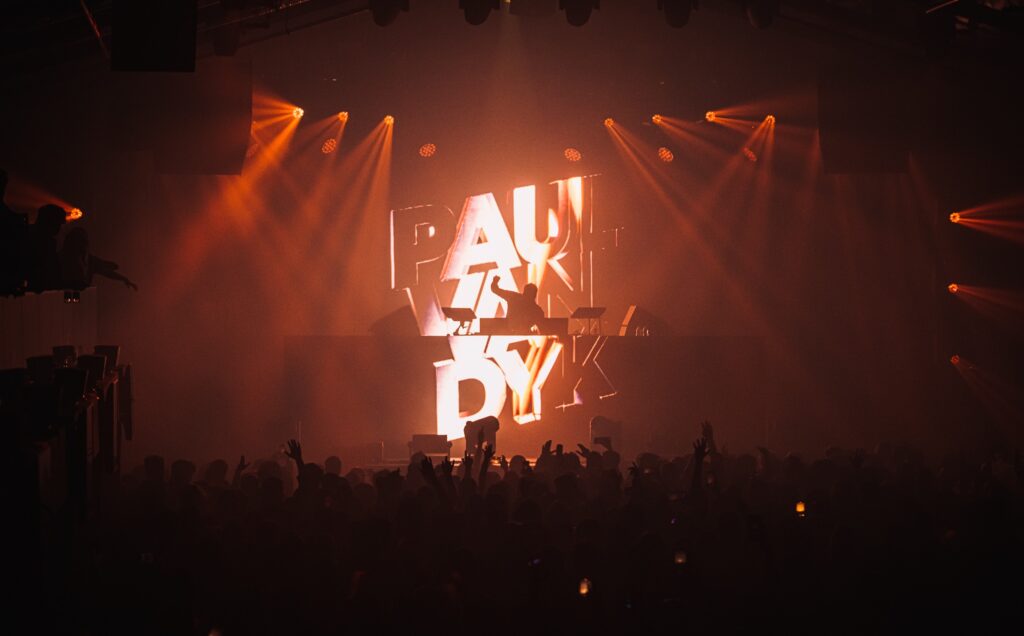 DJ LIFE MAG: This past October during ADE, you had the opportunity to tease a concept that you'll be debuting stateside this month. What was the response like when you first had the chance to play a show like this in Amsterdam?
Paul van Dyk: It was a lot of fun on a few different levels. On the one hand, it was fun for me to play a set like this where I can explore the electronic music space. On the other hand, it was great to see that reaction from the fans. It's really quite a journey, and I could see on their faces they were really into it but also surprised to hear songs they were familiar with, the classics, but in a different context. Overall, it was very rewarding.
DJ LIFE MAG: You recently launched your new VENTURE X concept for the first time in North America. What can you share with us about the VENTURE X show and how the concept first came to be?
Paul van Dyk:  It is a music-based event concept that allows me to go much broader in the music sphere of electronic music. There is so much music that is relevant to the future of our music that is not featured and presented enough. This is what I am trying to bring across with VENTURE X.
DJ LIFE MAG: What does the VENTURE X tour mean to you and what makes it different from anything else you've ever done before?
Paul van Dyk: VENTURE X allows me the space to play what I think people should really know, feel, and be exposed to. People know me for trance but there is so much more. I won't play 138 BPM straight through but rather a wider musical experience. With most DJ sets I find you either have techno but missing the progressive sequence that takes you on a journey or you have a progressive sound that's missing the punch. For me, that's what it's about, the drive, the push, the pull, and the memories that you create.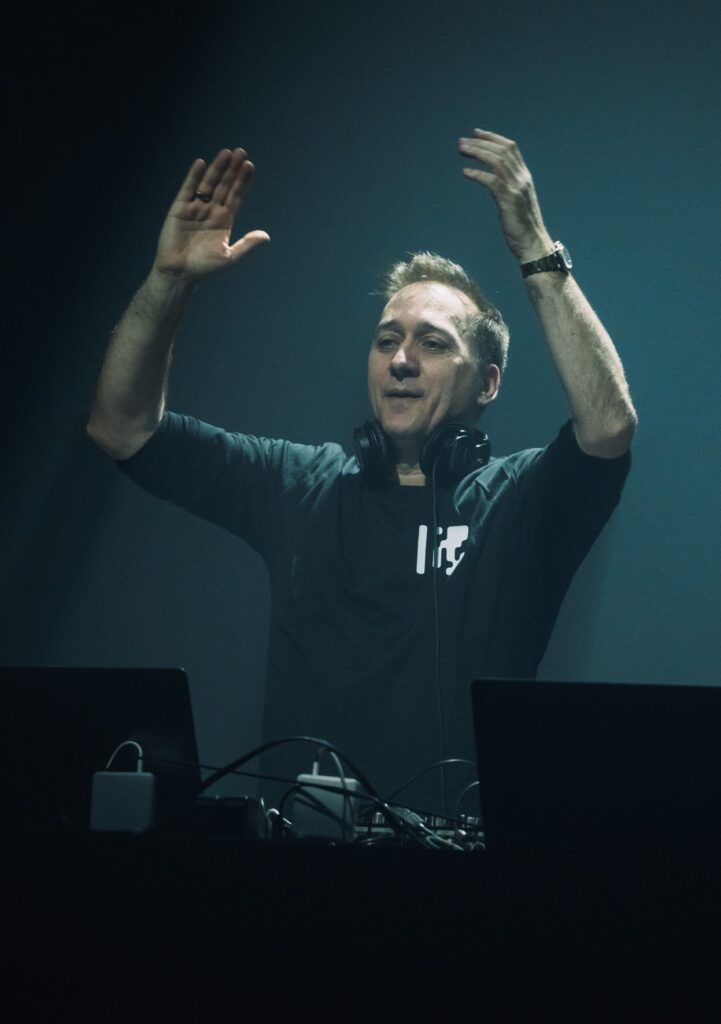 DJ LIFE MAG: To coincide with the VENTURE X tour, you released a single of the same name. Tell us a little more about the new release.
Paul van Dyk: Yes, this is released on my VANDIT Alternative label. It was exciting to release this one because the song is a collaboration with some of my favorite producers at the moment, Weekend Heroes and singer/songwriter Christian Schottstaedt, whom I discovered on YouTube). It's a brooding tech house track and I love the lyrics because they speak so much to what VENTURE X is about when Christian sings: "Come with me to where we've never been before." This is what it's all about. 
DJ LIFE MAG: With the pandemic putting a halt on live events for a while, we're finally able to dance together again. How does it feel to be able to DJ for crowds again? What were some things you focused on or drew motivation from during the lockdowns?
Paul van Dyk: It was as difficult for me as it was for everyone. Being suddenly disconnected was very strange and not easy to overcome. With all that time off I was busy in the studio making music and thinking about the concept that became VENTURE X. It's always rewarding to see an idea through and make it a reality!
DJ LIFE MAG: As an electronic music icon, you've built an extensive discography over the years. Given the concept of embracing the unexpected with VENTURE X, are there any go-to songs or tracks that you tend to always include in your DJ sets or live shows?
Paul van Dyk: With VENTURE X, it's a lot of fun because this is a journey from beginning to end. I get to play around with the songs, pull them apart, and put them back together in an entirely new context. It's just fantastic to me when I see a fan dancing and they notice a specific part from a familiar track like "Time of Our Lives" or "Tell Me Why" and then have a smile on their face.
Tickets for Paul van Dyk's VENTURE X are available here.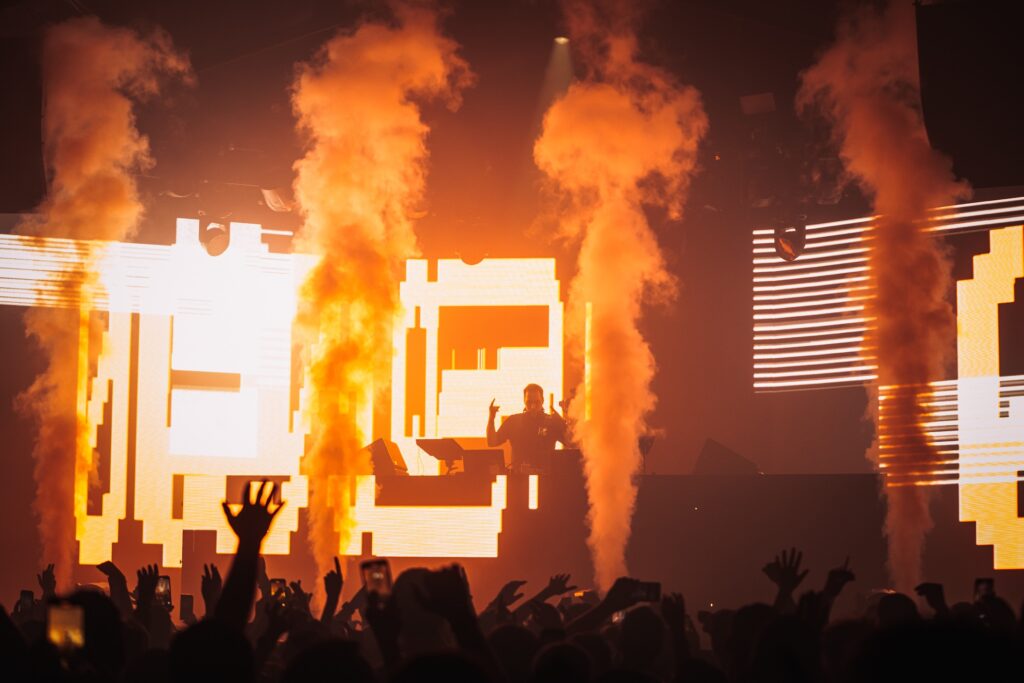 Paul van Dyk: VENTURE X North American Tour Dates
Mar 3 – Church Nightclub – Denver, CO
Mar 4- 45 East – Portland, OR
Mar 10 – Public Works – San Francisco, CA
Mar 11 – TBA – Austin, TX
Photo Credit: Patricia Brochu Photography