The self-titled debut artist album from Kx5 is available today (March 17, 2023) through mau5trap/Arkade. 
Kaskade and deadmau5 are no strangers to collaborating on some of dance music's most familiar tunes over the span of their careers. This is why it should come as no surprise that together as Kx5, the pair are dominating the scene, yet again — except this time as Kx5.
Already 15 years since Kaskade and deadmau5 first partnered on their smash hit "I Remember" in 2008 and its follow-up, "Move For Me," the guys have each dominated the electronic music scene, respectively. Fast forward to today, the duo has formalized their occasional collaborations and long-running friendship into Kx5 — and dance music lovers celebrate the project with the release of Kx5, along with Ryan Raddon (Kaskade) and Joel Zimmerman (deadmau5).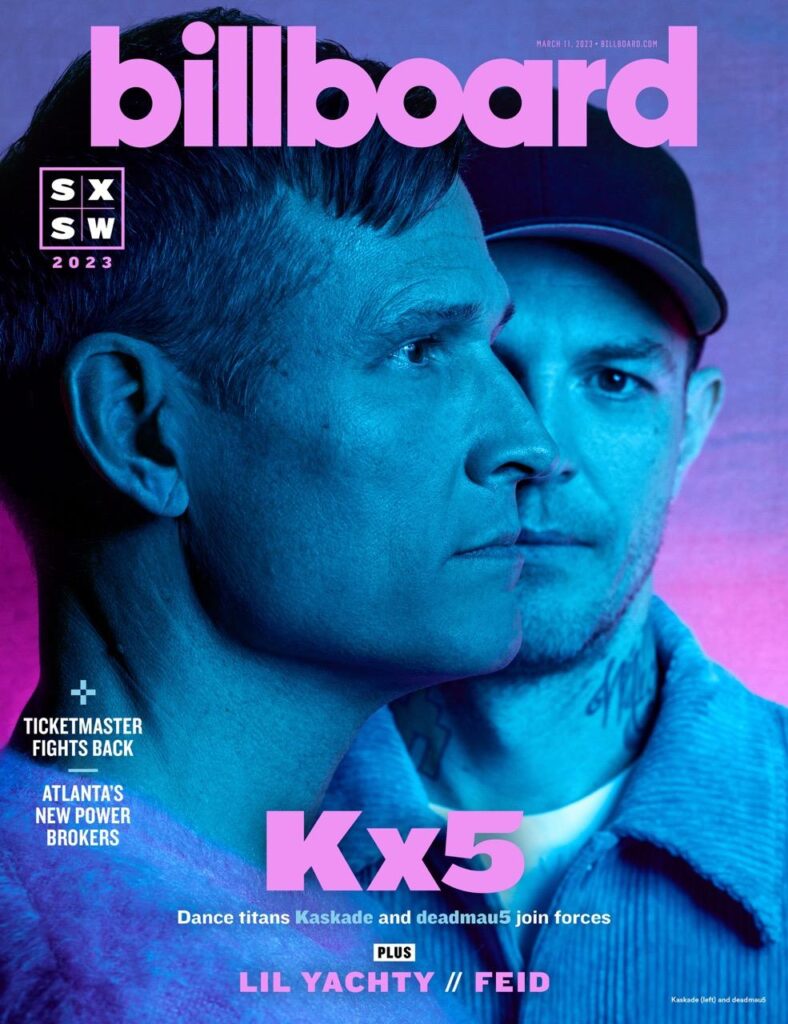 Appearing on the March 11, 2023 issue and SXSW edition of Billboard (seen above), we graciously enter the year of Kx5, as the two dance titans, Kaskade and deadmau5 join forces. The 10-track debut studio album, self-titled, Kx5, is already a contender for top electronic album of the year. Taking listeners on a musical journey from start to finish, track 1, featuring The Moth & The Flame, is fittingly titled "Alive," which is what you'll be feeling as soon as you press play. Kx5 continues with the lulling "Sacrifice" alongside SOFI TUKKER, into the familiar fan-favorite, "Escape" feat. Hayla.
Seamlessly blending both of their uniquely distinct signature sounds, Kx5 intertwines a multitude of electronic music sub-genres, resulting in a sound that's their very own. "Bright Lights" feat. AR/CO is a certified masterpiece, and serves as the lead single from Kx5. The LP continues with additional new productions, "pwdr Blu" feat. Brother., the enrapturing "Eat Sleep" feat. Richard Walters, and the recently-released tracks, "When I Talk" along with Elderbrook, and "Avalanche" feat. James French. The Kx5 journey concludes with the hypnotizing instrumental, "Unobsidian," which mesmerizes listeners with its just over 6-minute runtime.
On March 17, 2023, Kx5 further cements their demand with the release of Kx5. Next up, also find Kx5 headlining Billboard Presents THE STAGE at SXSW on March 18 followed by a MainStage performance at Miami's Ultra Music Festival on March 26.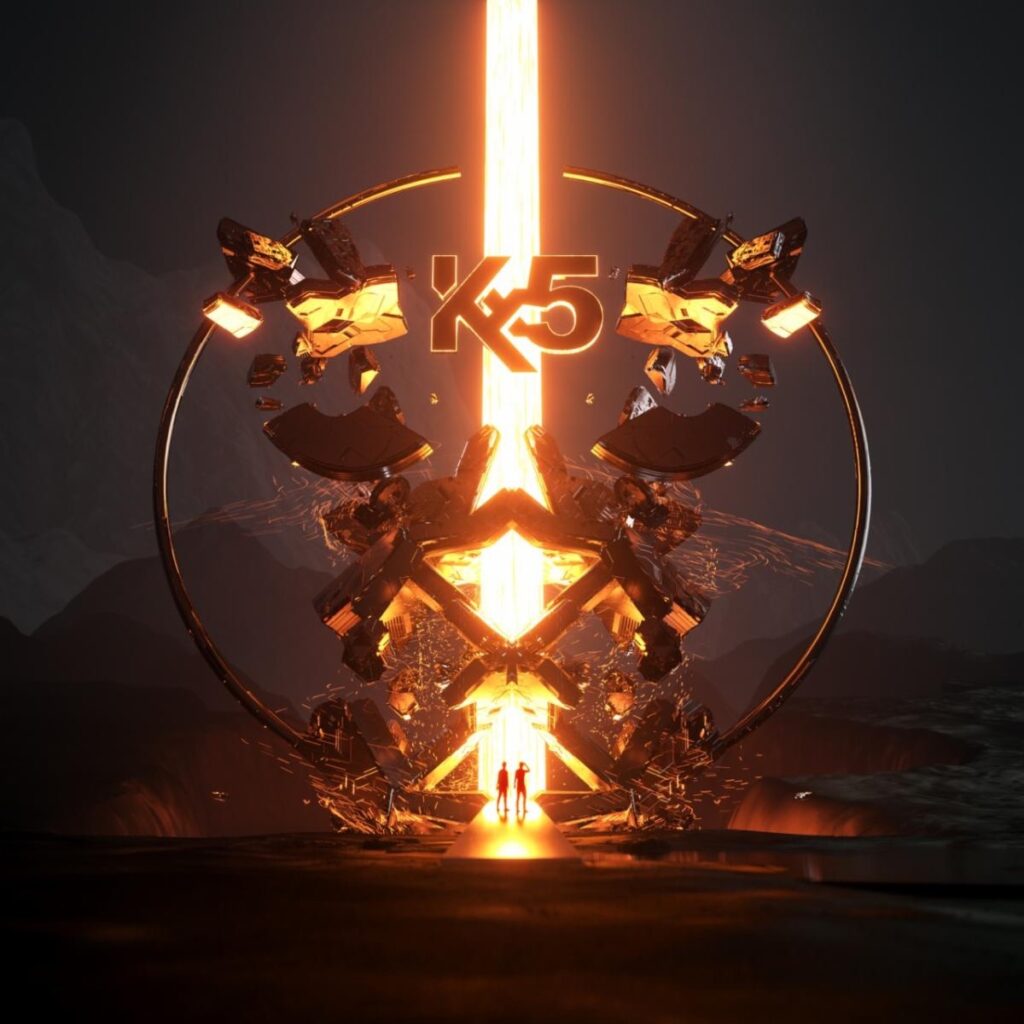 1 – Alive ft. The Moth & The Flame
2 – Sacrifice with SOFI TUKKER
3 – Escape ft. Hayla
4 – Bright Lights
5 – pwdr blu
6 – When I Talk
7 – Eat Sleep
8 – Take Me High
9 – Avalanche ft. James French
10 – Obsidian
Photo Credit: Leah Sems