Electronic trio Keys N Krates releases their latest LP on Nov. 10, including the hit single "Fantasy" with Ciara.
Famed electronic music trio Keys N Krates return with the latest addition to their budding repertoire. The group releases their third studio album today (Fri., Nov. 10), IN:TENSION, available through Last Gang Records/MNRK Music Group.
The 12-track IN:TENSION LP, which includes some colossal collaborators and features, including Ciara, LION BABE, Dana Williams, Taite Imogen, and Aaron Carl, is the follow-up to the acclaimed 2021 Keys N Krates LP Original Classic. On IN:TENSION, Keys N Krates – composed of drummer Adam Tune, keyboardist David Matisse, and turntablist Greg Dawson – seamlessly blends several electronic music sub-genres for an overall impressive body of work. From its traditional house beats to pop-inspired and R&B-infused elements, IN:TENSION just might be the guys' best career work yet.
Keys N Krates also joined forces with pop/R&B sensation and GRAMMY-Award winning Ciara for the release of their album single "Fantasy." Upon sitting down with Keys N Krates just ahead of the IN:TENSION release, KnK's Adam Tune tells DJ LIFE of "Fantasy":
"We started this song idea and had her tone in mind for it, but we didn't necessarily think we could get her on it.  We ended up getting a link to her and sent the idea over to her, and she got super excited about it and wanted to finish it and cut it with us.  We went back and forth on FaceTimes and text message with her and eventually tweaked the beat and vocals to where everyone was really happy with it."
Ciara adds:
"After vibing with "Fantasy" for the first time, I had good feels all over. I felt an infectious energy that made me want to dance, and I could envision myself living my best life to this song all over the world. This is the perfect party song for my collaboration with Keys N Krates. House is a space I've really been wanting to get involved in, so I'm excited for the world to hear it."
Stay tuned for our full interview with Keys N Krates in the forthcoming December issue (No. 3, Vol. 6) of DJ LIFE Magazine.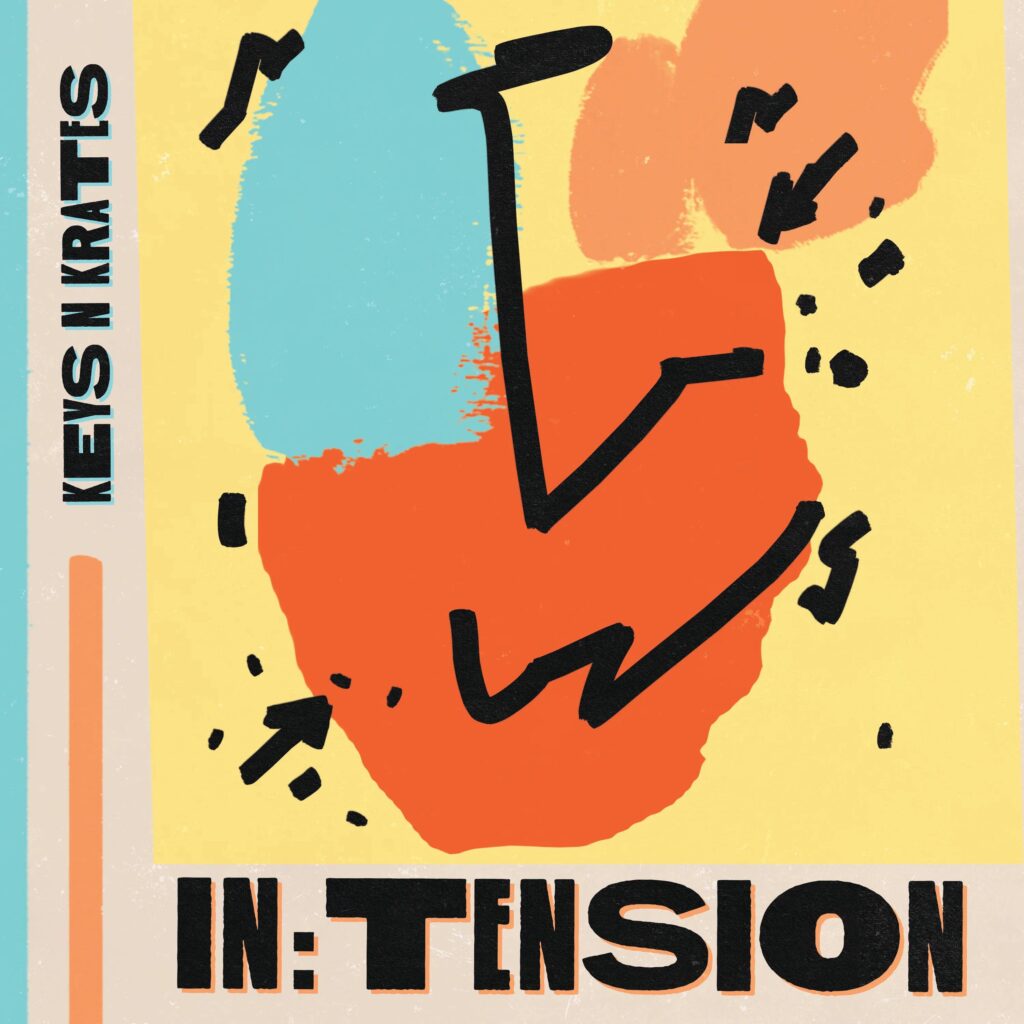 Keys N Krates Upcoming Tour Dates
November 10 – Q Nightclub, Seattle, WA
November 11 – Wild Buffalo, Bellingham, WA
November 17 – El Club, Detroit, MI
November 18 – Sound Bar, Chicago IL
November 30 – It'll Do, Dallas, TX
December 1 – The Loft, Minneapolis, MN
December 2 – Liquid, Madison, WI
December 9 – Velvet Underground, Toronto, Canada
December 15 – Elsewhere, Brooklyn, NY