Ahead of a hiatus, GRiZ drops 8-track 'Ouroboros' EP with a three-night sendoff in Denver.
Multi-instrumental artist, producer, and philanthropist GRiZ shares his new Ouroboros EP, which serves as his final release ahead of his upcoming hiatus. To coincide with the release, GRiZ drops a full-length video, offering an emotive snapshot into his life on the road throughout Summer 2023 as he concluded the final leg of festival appearances and tour dates.
"Life is really good and I often make myself too busy to see where I am or how far this project has come," GRiZ wrote in an Instagram post in June. "I'm following my gut instincts so for now, I'm not going to put a hard time limit on the break." 
A career to be celebrated, GRiZ boasts seven albums, countless collaborations, and over a decade of continuous touring, the electronic music mainstay has decided to take a step back from the music scene, while continuing to be a role model for positivity and mental wellbeing. Throughout his career, GRiZ's optimistic outlook and passion for advocacy and philanthropy has consistently set him apart: from his harm prevention and drug safety program, The Harmony Project, in partnership with DanceSafe to his annual 12 Days of GRiZMAS charity program, which raised over $200,000 in 2022 alone. Now the artist is turning that energy inwards.
Amidst his upcoming hiatus, GRiZ has remained true to his fans-first ethos. Leading into his Ouroboros EP, GRiZ gifted fans with ID Bible (1), a bundle of free edits, remixes, and live flips. Most recently, GRiZ hosted his boutique camping event Ursa Major, which served as a momentous occasion for the GRiZ community, recognizing the truly joyous spirit GRiZ has inspired on dancefloors over the last decade.
As part of his official sendoff, GRiZ celebrated with a triple header in Denver that saw him perform a "Free Show For The People" at Levitt Pavilion and "In The Round" set at the Fillmore Auditorium before headlining the iconic Mission Ballroom. Though marking the end of an era, Ouroboros is a celebration of GRiZ's long lasting impact on the electronic music community, and the start of a new chapter for Grant Kwiecinski.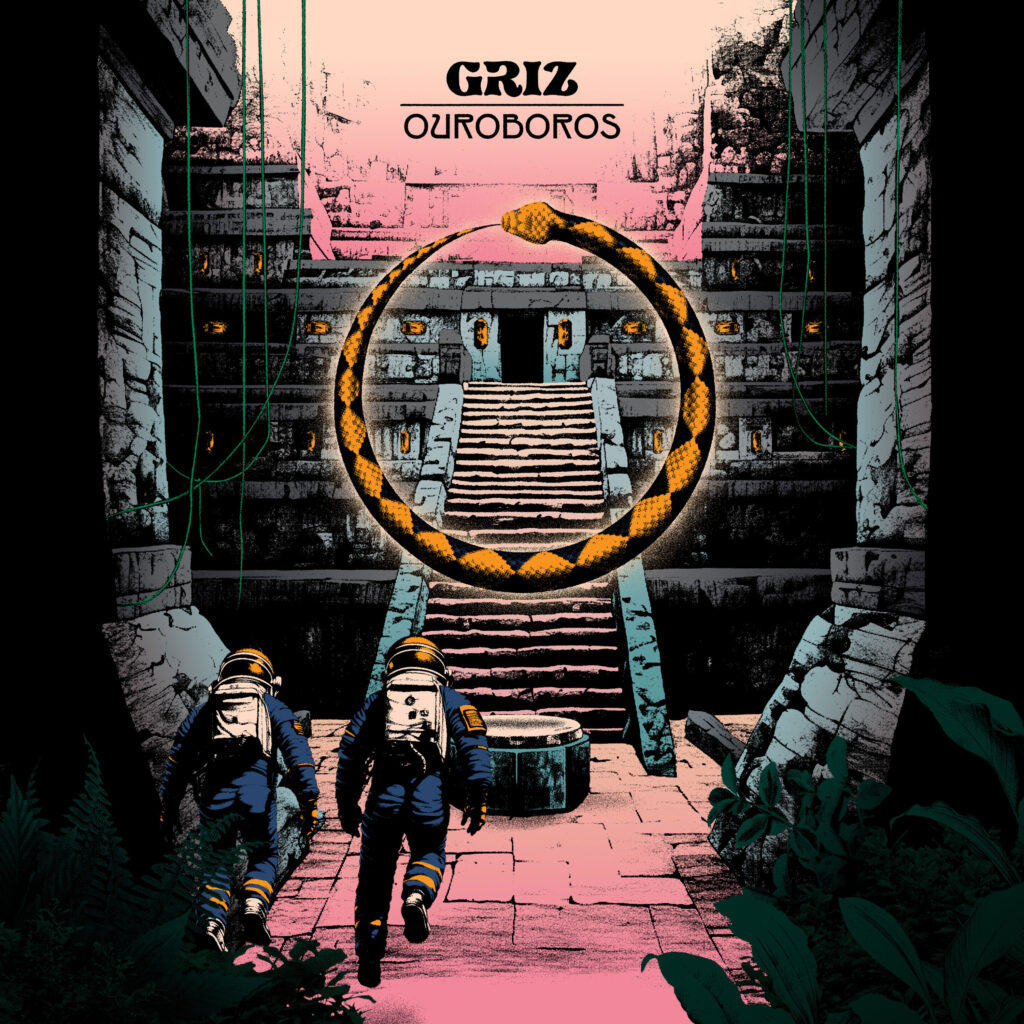 Ouroboros EP Tracklisting:
t a k e o v e r
Drop In
In This World
f a d i n g
Falling Flying
f u n k i s h
Knucklepuck (feat. ProbCause)
Better From Here
Ouroboros EP is available on all platforms, HERE.