LMFAO's Redfoo follows up on his epic return with Dainjazone on "Love Live Party Rock" with a Latin/club-inspired new remix from Sak Noel.
As many music enthusiasts may recall, the 2011 smash-hit, "Party Rock Anthem" from LMFAO took the scene by storm, and in 2023, there's been a resurgence on "Long Live Party Rock." The new rendition from Dainjazone also marks the anticipated return of LMFAO member Redfoo. Following the release in its original version earlier this year, a slew of remixes and a remix EP have since been released, including a fresh take from the talented Latin GRAMMY Award-nominated Sak Noel.
Following a 6-year break from releasing music, "Long Live Party Rock" marks Redfoo's eagerly-awaited comeback, further proving he hasn't lost his touch. Additionally, the song landed at #100 on the All Genres chart. Its success isn't limited to the US; it's also making waves internationally, notably in Finland (#2 and #8) and Japan (#35). The "Long Live Party Rock" remix EP includes variations of the track from Sak Noel, Rye & Josh Stylez, and Topanga Hills Mafia. 
Sak Noel, the Latin GRAMMY nominee and multiple times Gold & Platinum certified DJ, adds his very own club twist to the record. Known for his pioneering fusion of electronic music with Latin vibes, Sak Noel, the first Spanish DJ to hit #1 on the UK Singles Chart, has released "Long Live Party Rock (Sak Noel Remix)" to his massive followership, garnering over a million impressions in just a few short weeks. Sak's introduction of "jungle tech" is a glimpse into his distinctive new sound that he's unveiling through this remix and forthcoming originals.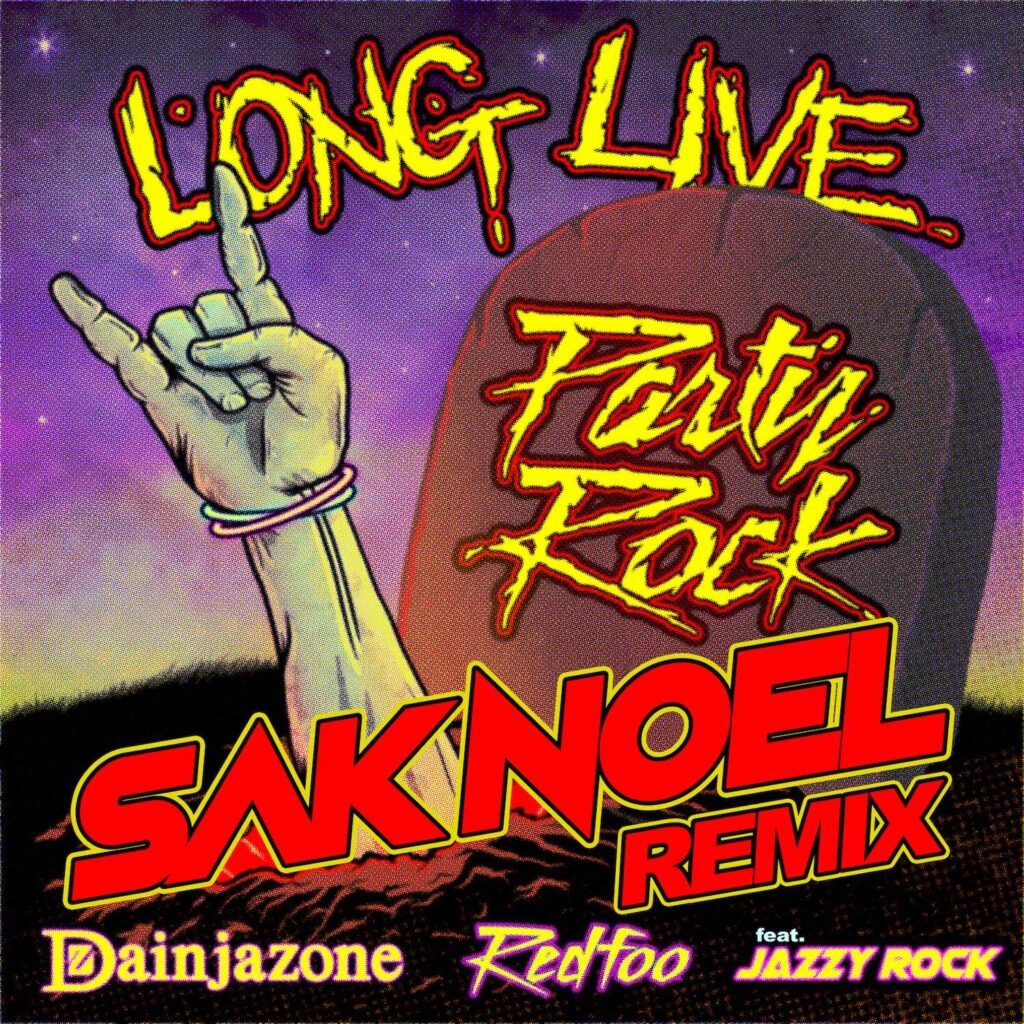 "Sak Noel is enlisted for the surprisingly in demand Long Live Party Rock (something like this.)" – Dainjazone