Dainjazone & LMFAO's Redfoo, who returns from a 6+ year hiatus, bring back the 'park rock' sound with "Long Live Party Rock."
Coming out of a six-year hiatus, LMAFO's Redfoo is joining forces with Dainjazone for the release of "Love Live Party Rock," which is available now through all streaming platforms worldwide. The song is an evolution of the party rock/electro pop sound that took over in the early 2010s. "Long Live Party Rock" is a high-energy and party-driven anthem that began as a demo sent to Redfoo from Dainjazone. While the track displays a finished product crafted for a festival and club atmosphere, the underlying message that's conveyed through the track is to take risks because life is short. Lyrically, "Long Live Party Rock" is about Redfoo pursuing a female love interest and encompass feelings of connection, while making people want to dance, have fun, and throw their hands up – all of which fall under the umbrella of party rock.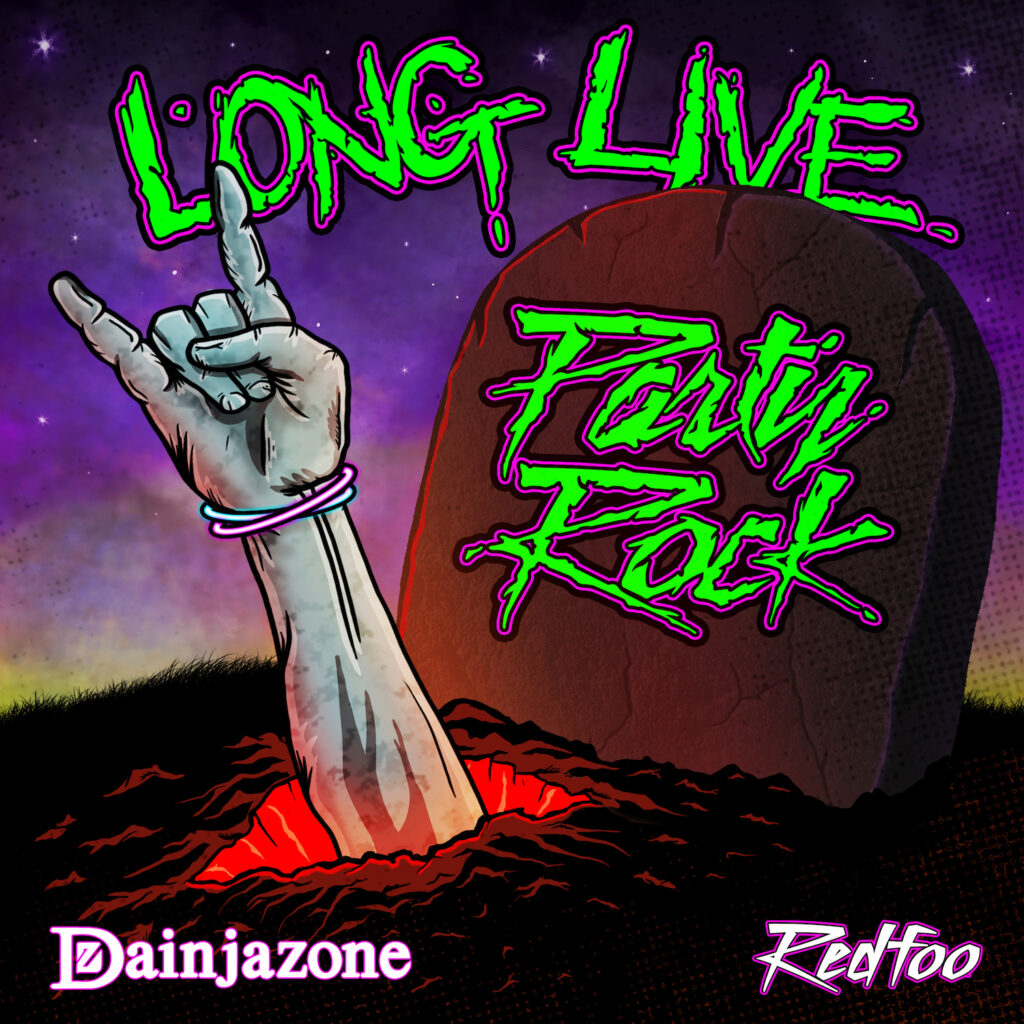 "Redfoo has been turning down feature opportunities from multi-platinum selling artists over the last 6 years. I recorded myself rapping half the lyrics over my production and sent it to him with an invite to be on the track. He instantly fell in love with it and in fact added more lyrics to make it better." – Dainjazone
For those unfamiliar with Dainjazone, he's resurrected Redfoo from a six-year hiatus, he was invited to be LFMAO's touring DJ as one of the most successful pop acts of the 2010s, and he's performed at some of the biggest nightclubs throughout the USA, including Marquee Dayclub & Nightclub, XS Las Vegas, LIV Miami, and many more.