DJ LIFE sat down with OTR to discuss his new Be Quiet, They're Listening album, past experiences, DJ setup, and more.
OTR is an educated and trained aerospace engineer turned DJ and producer. Available today (July 28) through Astralwerks, OTR releases his sophomore album Be Quiet, They're Listening – the follow-up to his critically acclaimed debut album Lost At Midnight, which was released in 2020.
The focus single from Be Quiet, They're Listening is "In The Summer," which finds itself among Spotify's prestigious New Music Friday playlist on release day. "In The Summer" follows previously released album singles "Apart Of Me" with Devault, "Leave You Behind" with Bipolar Sunshine, "Heat Of The Sun" with JONES, and "Looking Down From Space" with Uffie. The album also includes collaborations and features from Lizzy Land, Nana Lourdes, Kacy Hill, and more.
Describing Be Quiet, They're Listening as a reflection of a time when he had to learn how to put his life back together again, this body of work is a personal one for the Cincinnati-based artist OTR. The LP represents a motivational journey that Ryan Chadwick (OTR) hopes will serve as inspiration and hope others find comfort in the feelings he expresses through the music on Be Quiet, They're Listening. Coinciding with the release of the album, OTR has released the official video for "In The Summer." Finding himself at a creative impasse while crafting the shimmering "In The Summer," OTR recalls, "I decided to fly back home to Cincinnati, where I went to school. I met up with some friends and brought my laptop, and without really thinking about it one evening, I just finished that entire track. It just seemed like a full circle."
Completing a trilogy of videos directed by Kevin Clark (Finneas, Between Friends), the official video for "In The Summer" debuted today. Centering on the couple introduced in "Heat of the Sun" (with JONES) and "Apart Of Me" (Ft. Devault), the prismatic video takes viewers hurtling through shifts in time and perspective to examine singular, otherworldly moments in the couple's relationship. Watch "In The Summer," below:
Read DJ LIFE Mag's exclusive Q&A with OTR as we discuss Be Quiet, They're Listening and beyond.
DJ LIFE Mag: Who were some of your earliest inspirations then and who are some of your biggest influences now?
OTR: Porter Robinson, ODESZA, The xx, M83, Fred again.., CamelPhat, Lane 8
DJ LIFE Mag: Did you learn how to DJ or produce first? What were your first DJ setup and production/studio setup?
OTR: I learned how to produce way before I learned how to DJ. DJing became more real for me about two years ago. My first production setup was pretty abysmal. I was using a 2010 MacBook Pro and some iPod earbuds to monitor what I was writing.
DJ LIFE Mag: Would you say that your upbringing contributed to your decision to pursue a career in music, and did you have any prior classical training?
OTR: My parents knew that music was more of a creative outlet for me so never forced piano lessons on me so that I could explore that on my own. My grandma gave my family her piano when I was around 10 years old and once that happened I was hooked.
DJ LIFE Mag: What is your DJ setup like now? Would you say you've currently got your dream setup, and if not, what would your dream setup consist of?
OTR: My dream setup is still a bit off, but I have the [Pioneer DJ] DDJ-1000 which is enough for me to practice and try out new ideas. I would love to get the new CDJ 3000s since I've worked with them a few times now.
DJ LIFE Mag: When it comes to production, what are some of your favorite programs, gadgets and/or plugins?
OTR: I love Logic Pro for production and have been using it for almost 10 years. UADx plugins are great for when you're on the road but want to still mess with quality plugins. Fabfilter is amazing as well. In terms of gadgets, my prophet rev2 synthesizer has changed the way I write a great deal and I love every second I get to mess with it.
DJ LIFE Mag: You've just released your new singles "Heat Of The Sun" ft. JONES, "Apart Of Me" ft. Devault, and your latest, "Looking Down From Space" ft. Uffie. What can you share with us about the singles you've released thus far from your forthcoming LP? How did you go about choosing the lead singles from the 14-track album?
OTR: There was a lot of internal discussion about how to choose these singles and I think our approach was just to show that this will be a full album with a wide variety of styles of music. There's a story with how it progresses, and the singles show the range at which the album tells that story.
DJ LIFE Mag: Your sophomore album, Be Quiet, They're Listening releases on July 28 through Astralwerks. What's the album-making process like for you, and do you have a strategy or routine when it comes to putting together an album?
OTR: Yeah initially the best thing to do is to write as much as possible when you have time to and to save every idea. Then gather a bunch of those ideas and pick your favorites and work from there. Towards the end of the process, I spent a month in LA to finalize the last 20%, which also helps me be more critical of the rest of the album.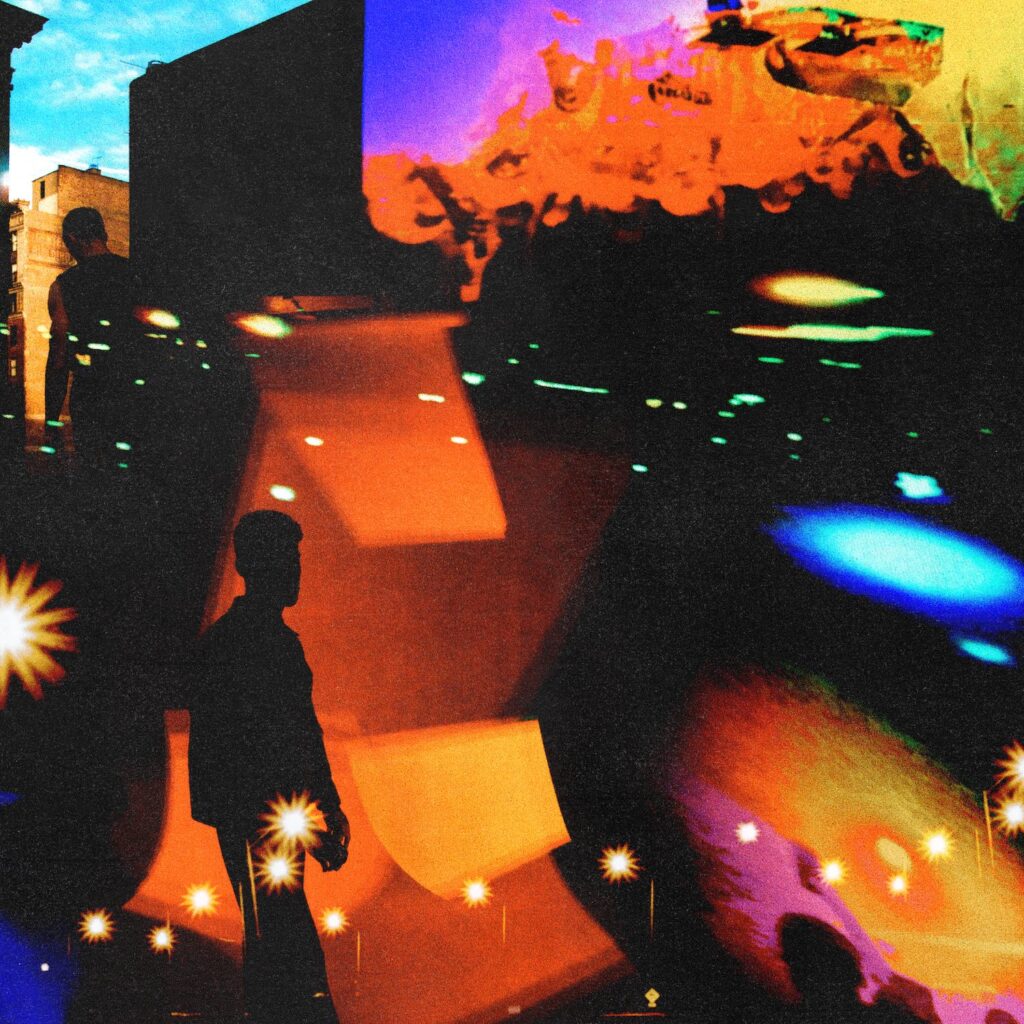 DJ LIFE Mag: Let's dive deeper into Be Quiet, They're Listening. While we know it might be hard to choose – do you have a personal favorite or a track that you may have the strongest connection with, and why?
OTR: It really is hard to choose, haha. My favorite track tends to change too. I'll say right now my favorite is "In The Summer" which releases with the album. I wrote it in London with Lees who is an amazingly talented artist based in the UK. Something about it keeps me coming back.
DJ LIFE Mag: How did you go about choosing the features for this LP? Were all of your sessions virtual, or did you have a chance to work on some of the tracks together in the studio?
OTR: Luckily all my sessions were in person. I was never able to get the hang of virtual sessions even though they can be quite beneficial. I really wanted to travel away from the US once everything opened up and coincidentally had been listening to a lot of UK house in early 2021. So, we found a bunch of artists out there that I connected with and went from there.
DJ LIFE Mag: In what ways are Be Quiet, They're Listening and Lost At Midnight different? Are there any similarities?
OTR: I think they're more similar than they are different. I think the emotion of each album are both upfront and obvious from the get-go.
DJ LIFE Mag: What are some of your short-term goals and what are 3 bucket-list items you'd like to cross of your list over the next few years?
OTR: DJ a bit more in 2023-2024 to build up to playing a major festival, release a solo album without features, and write some music in Asia.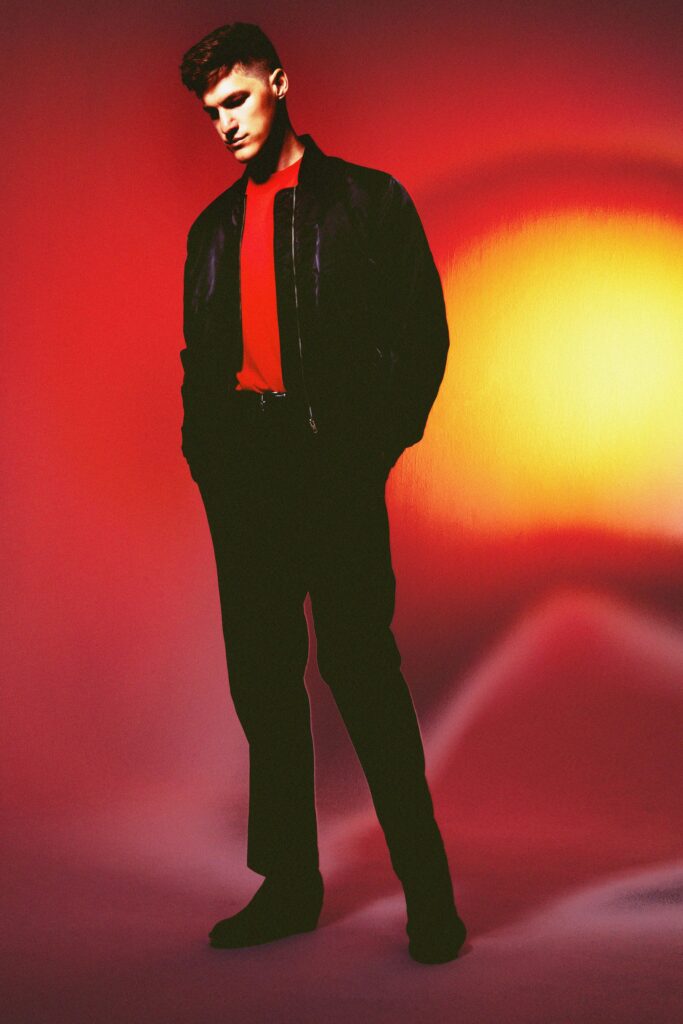 OTR – 2023 Tour Dates
All dates are headline shows unless otherwise noted.
9/14  Vancouver, BC      Cobalt
9/15  Seattle, WA           Nectar Lounge (DJ Support for Com Truise)
9/16  Portland, OR         The Get Down (DJ Support for Com Truise)
9/21  San Francisco, CA  Café du Nord
9/22  Los Angeles, CA     Echo
9/23  San Diego, CA       Soda Bar
9/27  Chicago, IL           Sleeping Village
9/29  Toronto, ON         Drake Underground
9/29  Montreal, QB        Newspeak
9/30  New York, NY       Elsewhere Zone 1
Photo Credit: Callum Walker Hutchinson