The new 4-track 'Disturbing Data' EP from JEANIE is available now (June 23) through Disciple Round Table.
DJ, producer, and GRL GANG founder, JEANIE, is back with a brand-new 4-track EP, Disturbing Data, out now (Friday, June 23) through Disciple Round Table. JEANIE has become known to music enthusiasts for her bass-heavy, signature sound and high-octane performances. Disturbing Data further cements JEANIE's status as a rising star within the bass music scene.
Taking the bass world by storm, JEANIE's latest project is a display of her artistry and fully showcases her range as a musician. The Disturbing Data EP kicks off with "S.U.B," includes a collaboration with fellow bass music heavy-hitter Felmax on "Signal Breaker," and up-and-coming artist SQISHI on the EPs "Metalware." From the very start, Disturbing Data ropes listeners in with its high-energy, pulsating, and thunderous tracks as JEANIE serves up an immersive and meticulous performance.
It's not just about the music for JEANINE, who also continues to make strides in advancing the electronic industry and community forward. Founder of GRL GANG, a label and community that places the expanding of women and non-binary individuals in dance music at the forefront. It's JEANIE's commitment to change, inclusivity, and diversity within the scene that further adds to her shine and complexity as an artist. Following the release of her latest EP, JEANIE will take the stage this season at Tomorrowland, Bass Canyon, Lost Lands, and Rampage Open Air, among others.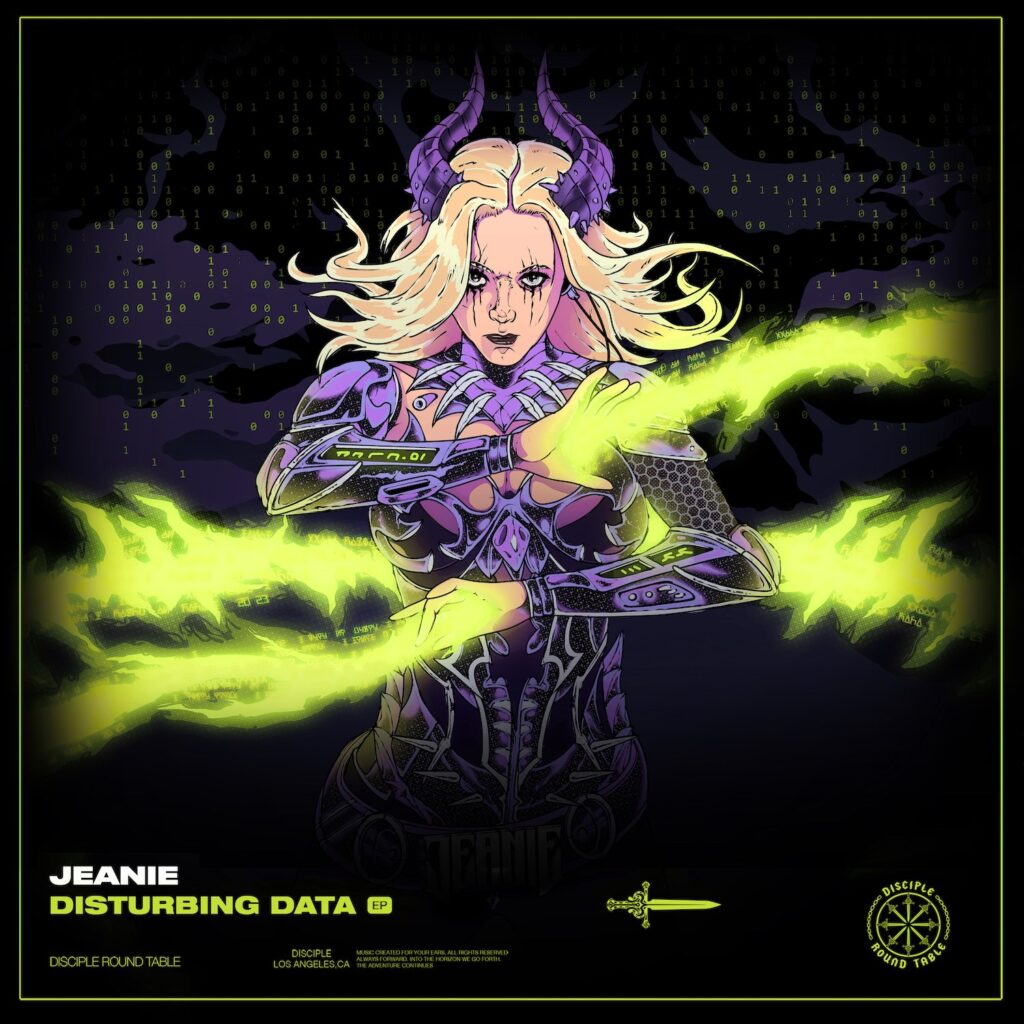 "I dug deep into my hard drives for my most disturbing works, and out came the 'Disturbing Data' EP. This collection feels like the next evolution of my sound, and I'm honored to be putting it out with the legendary Disciple Round Table crew," said JEANIE. "Releasing an EP on Disciple has been a longtime goal of mine, especially after previously releasing a collaboration with them on my friends 'Cyclops' EP. I'm super stoked as it's one of my go-to labels when looking for music to build my sets."