The 1997 smash song "Barbie Girl" by AQUA has received its first-ever remix, by Tiësto, just ahead of the 'Barbie' movie.
With the generous amount of hype surrounding the upcoming Barbie movie, what better time to release the first-ever official remix of AQUA's "Barbie Girl"? And who better to call upon for remixing duties than the king of his craft, Tiësto.
When you want a remix for your song, Tiësto has undeniably been a go-to for over two decades. The original smash hit, "Barbie Girl," by Danish dance-pop group AQUA was released in 1997, peaking at no. 7 on the Billboard Hot 100 chart. To mark the songs 25th anniversary, iconic producer/DJ/artist, and tastemaker, Tiësto, puts his very own signature spin on the track. "Barbie Girl (Tiësto Remix)" is available on Friday, June 9, along with an official lyric video (watch and stream both, below).
Tiësto says, "'Barbie Girl' is one of the most iconic pop songs in history, and I couldn't be more honored to put my spin on it. My daughter absolutely loves this song, which is what inspired the remix, and makes this one even more special. I can't wait to see everyone go crazy on the dance floor to it!"
Tiësto's interpretation of AQUA's "Barbie Girl" is subtle, yet noteworthy. While he doesn't take the remix overboard, this keeps the integrity and playfulness of the '97 original intact. When it comes time for the drop, Tiësto's version is high-energy, catchy, and will certainly make you want to dance. Inevitably, the remake of "Barbie Girl" comes just in time for the new era of Barbie, however, Tiësto also drew inspiration from his daughter, as they have bonded over their love of the original song.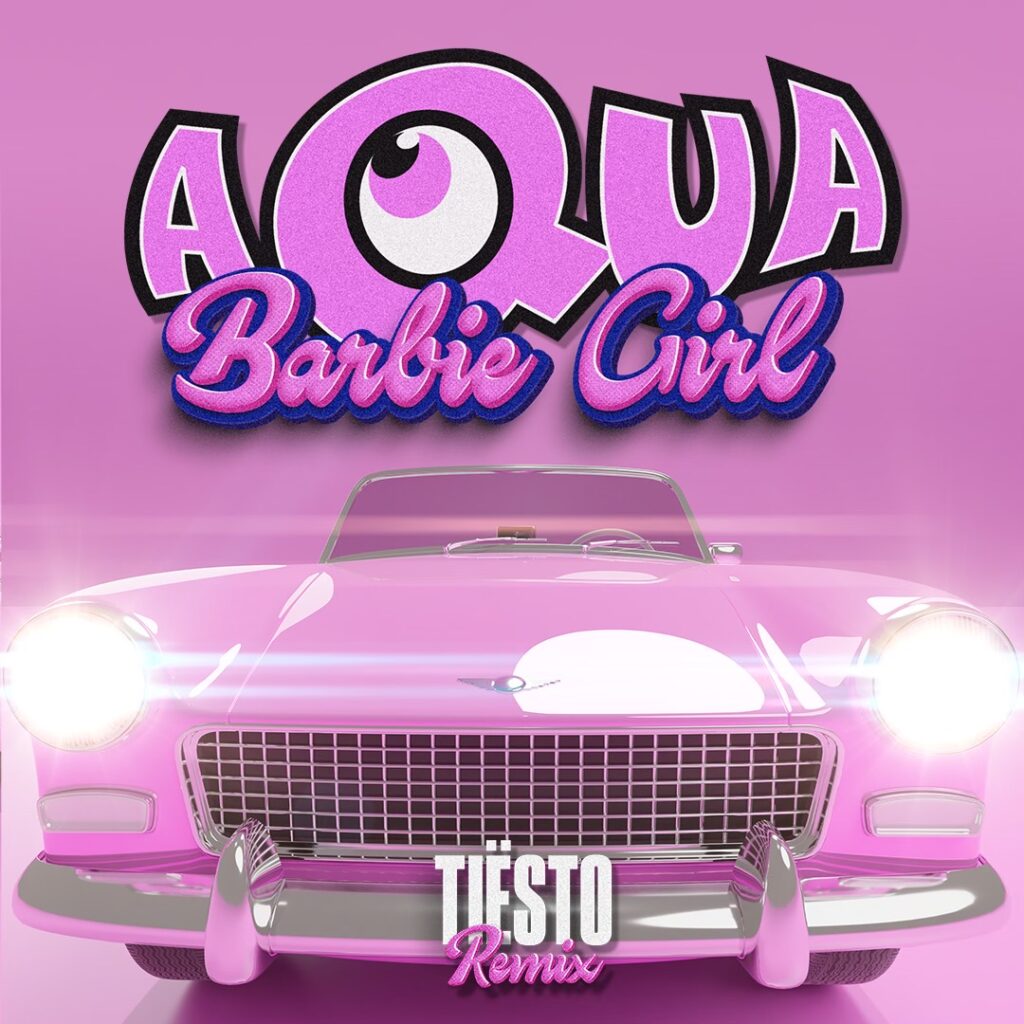 AQUA says, "In many ways, Tiësto and our ride are quite alike. We've both been around for a while and have had to navigate through a constantly evolving music industry. I believe the reason we are both still here today is because we've never strayed from what we originally set out to do: have fun, let go, and party with our fans like there's no tomorrow!" says Lene.

Rene adds: "When Tiësto reached out, I felt both honored and very lucky that he wanted to work with us. At the same time, I also thought, 'Well of course he does. We're the perfect match!'. After hearing what he's done with the song, I can now say with certainty that I was 100% right", Rene says, laughing.