The much-anticipated 12-track studio album, DRIVE, from Tiësto is available now (April 21) through Musical Freedom/Atlantic Records.
The highly-anticipated studio album from Tiësto, DRIVE, has landed through Musical Freedom Records/Atlantic Records today (Friday, April 21). The 12-track artist album is Tiësto's first conceptual album since 2009 when he released Kaleidoscope.
DRIVE has been a long time coming – and now that it's here, dance music lovers are basking in the project. The visual component of DRIVE pays homage to his life-long fascination of Formula 1 racing. The art is inspired by the 2004 Monaco Grand Prix, where a $430,000 diamond affixed to the front of a racecar disappeared forever – a tale that sets the album's tone of sophisticated glitz and intrigue.
The 12-track LP consists of previously released singles, "The Business," which has amassed over 1 billion streams on Spotify alone, as well as recently released productions – the euphoric and uplifting "Lay Low," and "All Nighter." The official music video for "All Nighter" has just been released at midnight on April 21 (watch below.) Other successful singles from DRIVE include "The Motto" with Ava Max, "Don't Be Shy" with KAROL G, "Hot In It" with Charli XCX, "Pump It Louder" with Black Eyed Peas, and "10:35" with Tate McRae. The focus single from the album is "Chills (LA Hills)" with A Boogie wit da Hoodie.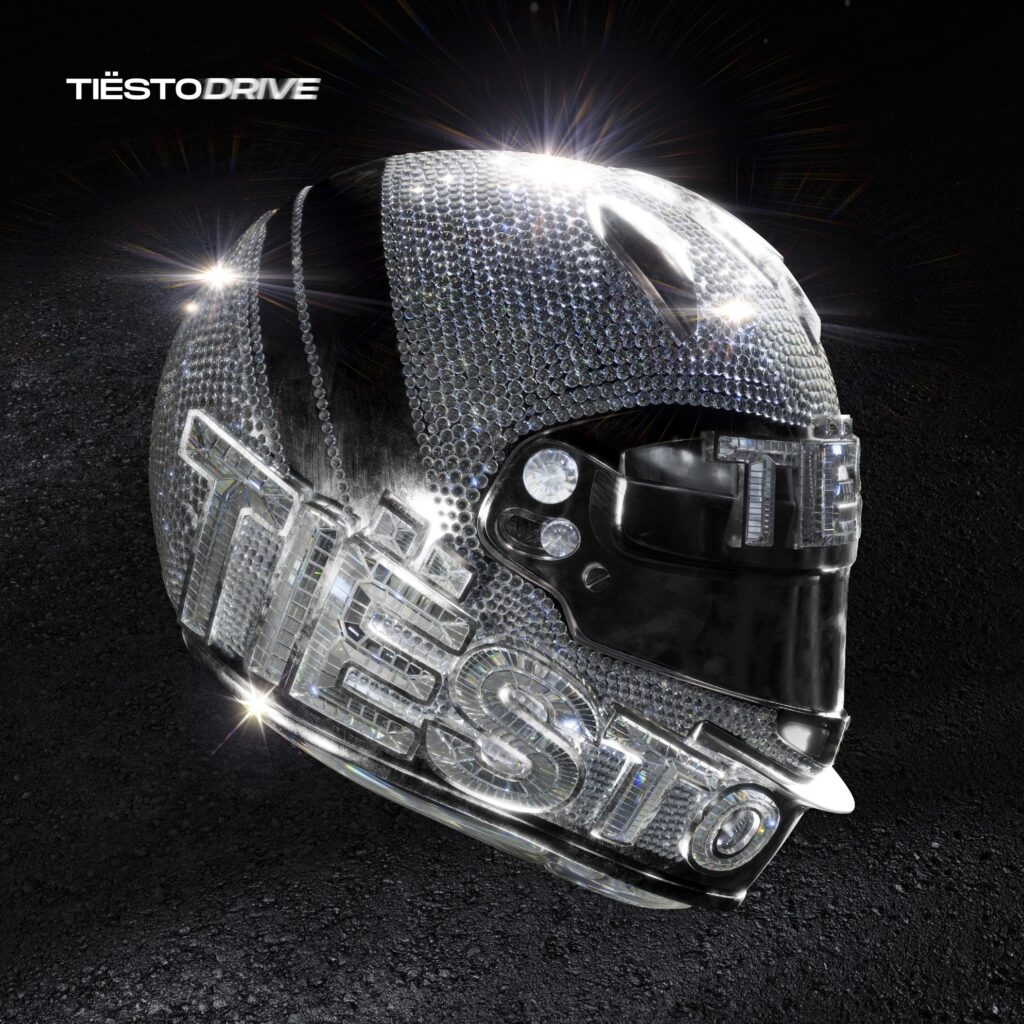 "I am so beyond excited for this project to be out in the world!" said Tiësto. "This album is something anyone can enjoy on the dancefloor, in the gym, on a car ride, anywhere or anytime you are looking for incredible sonics and energy. Seeing how much everyone is loving the string of singles has been incredible, and it was amazing putting the full album all together."
Watch: Tiësto – All Nighter (Official Music Video):
DRIVE Track Listing:
1. All Nighter
2. The Motto with Ava Max
3. 10:35 with Tate McRae
4. The Business
5. Chills (LA Hills) with A Boogie With Da Hoodie
6. Hot In It with Charli XCX
7. Pump It Louder with Black Eyed Peas
8. Learn 2 Love
9. Don't Be Shy with Karol G
10. Bet My Dollar with Freya Riding
11. Back Around with AR/CO
12. Lay Low
Tiësto hosted a cutting-edge, first of its kind 3D listening experience in Los Angeles where those who attended got lost in the remarkable experience that revolutionized the way fans interact with live music. The captivating visuals alongside fresh music from Tiësto took over the internet with fans + VIPs sharing their experience. Catch Tiësto at his upcoming live shows as well as every Tuesday from July 4 – August 29 at Ushuaïa Ibiza, which marks his first Ibiza residency in over a decade.
</
Photo Credit: Beau Grealy