DJ LIFE sat down with WHIPPED CREAM ahead of back-to-back weekends at Coachella 2023 to discuss her growing dominance over the music industry.
WHIPPED CREAM is a rising star within the electronic music scene – and DJ LIFE sat down with her just before she takes the stage at one of the most prominent festivals in the world, Coachella. Staying true to herself – and putting in plenty of hard work and dedication towards mastering her craft – Caroline Cecil, better known as WHIPPED CREAM, has become one of the most sought-after names within the dance music circuit.
What many fans and followers within the electronic dance music (EDM) community may not be aware of is that Caroline is no stranger to working tirelessly to accomplish her goals and aspirations. Growing up, Cecil was a competitive figure skater, that is, however, until she suffered an ankle injury and was forced to inevitably give up her passion. Little did she know, years later she would be on track to becoming one of the biggest DJs in the world, WHIPPED CREAM.
Just one month ago, WHIPPED CREAM released her new EP, Someone You Can Count On, through the noteworthy independent dance label, Monstercat. The 7-track EP, which includes popular tracks "The Dark" with Jasiah & Crimson Child, "Angels," "Be Here (La La La)," "and CRY,"  is already generating an extensive buzz. The music and attention to detail within this body of work speak for themselves. The most recent single to be released from the EP, "The Dark," made its debut at SXSW Interactive as a unique VR experience.
Listen to WHIPPED CREAM's Someone You Can Count On EP, here:
Hailing from Toronto, Canada, WHIPPED CREAM has released on many of the most prominent labels in electronic music, including Monstercat, Atlantic Records, Thrive Music, Big Beat, Mad Decent, Dim Mak, and Deadbeats, among others. Her song "So Thick" feat. Baby Goth was included on the DC Birds Of Prey: The Album soundtrack compilation, which also encompassed tracks from Doja Cat, Megan Thee Stallion, Normani, Halsey, SOFI TUKKER, Summer Walker, Charlotte Lawrence, Saweetie, K.Flay, Lauren Jauregui, and more.
WHIPPED CREAM has not only mastered the art of production, she's also a skilled DJ who possesses supreme tastemaker abilities. Having performed on some of the most prominent stages in the world, WHIPPED CREAM has provided DJ sets for headline nightclub shows and top-tier music festivals. From Ultra Music Festival to Coachella, EDC Las Vegas to Lollapalooza, Lost Lands to Beyond Wonderland, WHIPPED CREAM's memorable, high-energy sets have resulted in an expedited growth of an authentic, organic, and dedicated fanbase.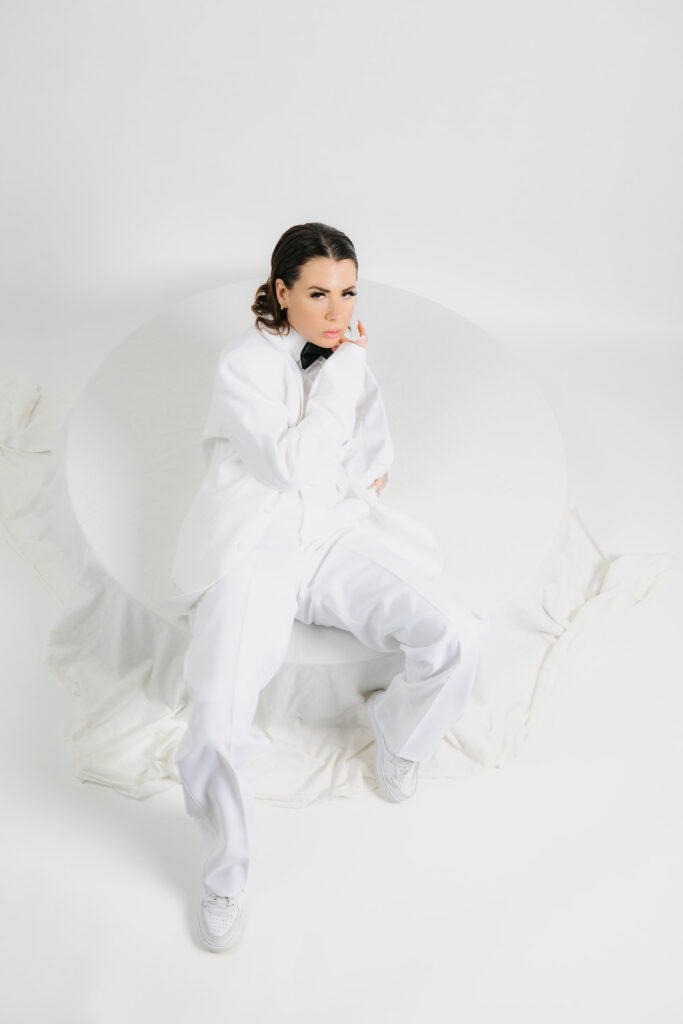 DJ LIFE MAG: How and when did you first begin exploring dance music? Do you think your upbringing at all influenced your decision to work in music professionally?
WHIPPED CREAM: I grew up a competitive figure skater, and when I would compete, my father would make all the CDs for the local ice competitions and the practice runs. So, we were always selecting all the music to warm up to. When I skated, he would use Odyssey and cut up Irish folk music, mixed with classical and crazy cinematic music. As a kid, we always had Aretha Franklin, James Brown, Jimi Hendrix, Madonna, and music like that playing around the house. My dad was very open to allowing me and my sister to follow whatever we loved to do. Around 18 [years old], I had a really serious accident, unfortunately, and I broke my ankle. I had to get surgery and was then told I might not ever walk normally again, but I proved them all wrong. The thing was, when I got back onto the ice [following the injury], I just couldn't skate the same way as I used to. So, it was then that I decided, I'm not really happy doing this anymore and I'm going to dive into the unknown.
DJ LIFE MAG: Can you recall the very first moment you realized that you wanted to pursue the music industry as a full-time gig?
WHIPPED CREAM: I ended up going to a music festival for the first time, pretty quickly after [my skating injury], and that's kind of where it all began. I wasn't being judged by my appearance or having painted nails. You have to be so technical on the ice, it's such an art form when you watch it on TV. But when you're doing it, it's actually quite the opposite. It's way more technical than it is about the art, in my opinion. So, being at this festival, which was Sasquatch at The Gorge, it really made me have some really new and interesting feelings. It was like lightbulbs went on for me. Later on in that weekend, I experience a dubstep/bass show for the first time, which was NERO. When I was at the NERO show, that was it for me. As soon as I got back home, I locked myself in my room and started learning from there.
DJ LIFE MAG: That's awesome, actually. So, do you still skate anymore at all for fun if you're able to?
WHIPPED CREAM: Yeah! Yes, yes, yes, I am absolutely able to. I mean, I'm not doing triples anymore, but I can definitely skate very well. We actually filmed a music video last year at Lake Louise in Alberta, which was for my single "Child" – and I'm figure skating in it.
DJ LIFE MAG: You mentioned the art form of figure skating. How would you compare the art form of DJing and producing versus the art form of skating. What are some of the similarities and some of the differences?
WHIPPED CREAM: When I was skating, and no one was watching; skating to a song that I liked a lot… I felt like I was one with the music and one with the ice. It was just such an incredible feeling. Even when people were around and saw me skate to music, they would always talk about how I could express myself through music on the ice. I became known for that, quite honestly. I was known for the way I moved to music on the ice, like a dancer, and not so technical. So, I think it absolutely makes sense that I produce and write music now. It makes sense that I'm all about music now because I've always been about the music. To simply put it: I feel like I am music. The similarities between the two, I would say, skating is not an easy sport. I would wake up before high school started, go train for 3 hours, leave school, go to the gym to train, and then go back on the ice. I think the reason why I work so hard at everything that I love to do is because I was conditioned to that from being a figure skater. They might look all pretty and dainty, but dude, they'll fall, and they get back up. You'll fall, get hit, get kneed or hits on the knees or your back. And what do you do? You have to get back up, you have no other options. So, I think with music, I've dealt with a lot of things as a female producer in a male dominated industry. Just like the little girl who was alone on the ice at all times, I look at the music industry so similarly because there are a lot of sharks and snakes out there. And in those cases, I just get back up because I love it too much to not get back up. I am 100% driven by the love for music.
DJ LIFE MAG: You just released your latest EP, 'Someone You Can Count On' on March 8, which was also International Women's Day. You mentioned how this is a male dominated industry, so what would you say are some of the challenges that you face or have faced getting to where you are now?
WHIPPED CREAM: Absolutely! When I first started, I didn't know many women DJs or producers. Because I was also uneducated [within the field] and lived in a very small town, with just about 70,000 people, I didn't know many other female producers or DJs. Hell, at that time, I didn't even really know any male [DJs or producers]. So, that was totally a thing of its very own when I first started [working in music]. When I first started, it was a lot worse than it is now. You get judged by the way you look, you hear people say, "there's no way that you did that," "there's no way you worked for that," or "there's no way that you made [produced] that." People would discredit or underestimate me all the time. It's actually quite funny and beautiful at the same time because it's this whole circle of naysayers and judgers. So, I just kept going and proving with my work, my message, and my soul, that this is what it is and you're going to end up believing it whether you like it or not. My work speaks for itself – give me time and I'll show you. Right now, I'm dealing with it even more so as I'm elevating in myself and my work. There's also a lot of ego in this industry, and I think when you truly do work from your soul and you don't do it for the applause, and you just do it because you literally can't go a day without doing it, all of it just doesn't even matter. When someone is discrediting me or putting me somewhere that's unfair on a flyer, or I have to bite my tongue because this person might be this person. At this point, I just keep creating and elevating, and I'll prove you all wrong. I'll just keep doing that my entire life because this project is not just going to be around in a decade, it's going to be around when I'm gone, when I'm 98 [years old] and I pass away, it's still going to be in people's ears. These little things that happen just don't faze me, even though there's so much unfair stuff you deal with as a woman [in this industry]. I'm definitely going to speak about it more when I'm in that position to do so, but for right now, I know it's about working and letting it speak for itself because there's no point in fighting every battle. The battle is just continuing to make my music and enjoying my life.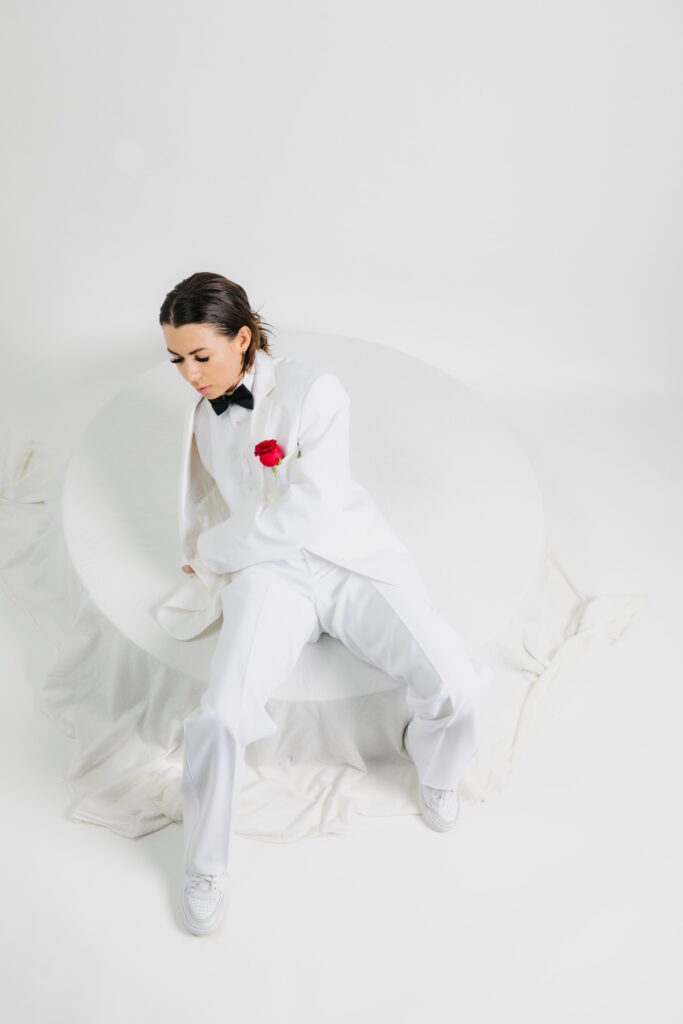 DJ LIFE MAG: What was the process like putting together this project and what did it mean to you that it's releasing during International Women's Month?
WHIPPED CREAM: I think it was just a given because the music was pretty much complete around that time. It was almost universally in sync that it would come out during International Women's Month, which wasn't intentionally planned that way. That's what's actually so cool about it, but the project means so much to me. This EP is my absolute soul's work. I went through some things in my life, and I wrote about it. Whether notes, melodies, and voice memos on my phone. I was just writing about all the things I couldn't understand that I was feeling, which was really, really hurt, to be honest. No amount of therapy or talking to people was helping, but what was helping was completely and utterly making music. These songs on the record are all kind of dark and might have a toxic message, yet still be uplifting. The reason why I called the EP and interlude "Someone You Can Count On" is because I wanted it to lead with a positive message. When I left that last self of me, I did realize that I am the person I can count on, and everyone else is that person they can count on – themselves. You can get yourself out of any situation you put yourself in, and this EP is about not having that victim mentality. Shitty things happen, there are shitty people out there, you're gonna get hurt, there are a lot of crazy things that are gonna happen to you in this lifetime. But as soon as you start loving and honoring yourself, and your boundaries, the better off you'll be. That's sort of the message behind the whole project – finding myself.
DJ LIFE MAG: You mentioned using notes and voice memos to work on these EP tracks. Did you go into this preparing for it be a body of work or were you writing to make singles? Were any of the songs on the EP things you might have made years ago and came back to so you could include them in the EP?
WHIPPED CREAM: That's actually a great question! I had no intention of making a body of work right now. The plan was to make singles and draw up these singles to put out every couple of months. I figured that would be the way to do it, and it's crazy, because I initially put out "CRY" as a single, but at that time there was absolutely no intention whatsoever for the song to be part of a bigger project. Next, I made "Angels," and then "Be Here (La La La)" when I was in LA, so it was just happening quickly. I would make a song, and then it would come out a month or two later because I was able to do that so gratefully with the label. By the second or third song, I thought to myself, "bro, you're like writing a similar yet so different message in these songs. We should definitely consider putting together a story or a message; kind of like a chapter book." Because mind you, I was living it at the time. When I decided I wanted to do an EP, I got together with [my team/label], and they wanted to know what the branding would be. I was like, "no, don't ask me those questions. I'm not kind of artist. It'll all come, it'll all flow." From there is when I recorded "The Dark," which was originally called "Penitence." That song I was working on with Crimson Child for well over four years. With that, the VR opportunity with SXSW came together. I don't work like your normal artist and don't think I could do your major deal [again]. That's because that's just how I work… I can't be constricted or told what to do. One thing I will say is that I'll be asked, "what's your brand, what's your brand?" My answer to that is: I am my brand.
DJ LIFE MAG: That's actually great to hear. So, neither you nor Monstercat intended on releasing this project as an EP? How has it been getting to work with them?
WHIPPED CREAM: Monstercat are amazing to work with. They've done nothing besides bring utter peace and joy to my life. In certain times, I truly am so grateful to some of the people I get to work with, I really am.
DJ LIFE MAG: One of the tracks from your EP, "The Dark," will also be available as a unique VR experience for its video, which will debut at SXSW Interactive. How did this come about and what can you share with us about it?
WHIPPED CREAM: Initially when I was recording the song, I wrote out in my notepad, some visions that came into my head. It pretty much ended up being the whole concept that made it into the VR video. Initially we were going to film it on a farm, and there were going to be sheep running to him as it dropped – almost like a biblical story between me and him. But then the message got across, and the right dots were connected. These amazing VR people came in and wanted to fulfill this vision that I had written out, they wanted to make it happen. It really was an amazing experience. I never thought I'd be in the room with 150 cameras and green screens. It was absolutely awkward and uncomfortable to do because it was two days of that, but you know what, they were all so genius. It was a group of people from all over the world all in collaboration to film this beautiful, beautiful music video. We ended up getting it to debut at SXSW, and it was immaculately received!
DJ LIFE MAG: From Coachella to Ultra Miami, EDC Las Vegas, and beyond, you've had the opportunity to play at some of the world's leading festivals and venues. Do you have any pre-show rituals or traditions that you do before taking your spot behind the decks before shows like that?
WHIPPED CREAM: You know, there are some pre-show routines or rituals that I do before shows, for sure. I'm usually one who likes to be peace. You know how quiet it is in a library? That's exactly how I like it to be before my show. I'm likely just chilling or listening to some R&B or some house music. I'm rarely ever around a lot of people, there aren't people around me drinking or yelling in my ear. I'm not about that kind of energy before I perform, so when I'm in the green room and I'm with people, nobody is really getting crazy drunk or in that kind of state. And then whenever the show starts – go crazy! Do whatever you wanna do! I'm even one who loves to go to the after parties, but beforehand, I like the quiet and protective energy state.
DJ LIFE MAG: What does your usual DJ setup typically consist of?
WHIPPED CREAM: For DJing I'm [Pioneer DJ] CDJs. Depending on how long my set is, I'll be using all four CDJs, just because I wanna have some fun. You know your own music usually, so at that point I'll have all four CDJs running. If it's a shorter set, I'm usually just on two CDJs. I like the Pioneer Nexus-2's.
DJ LIFE MAG: Is your current setup different than what you originally learned to DJ on? If so, what did that setup entail?       
WHIPPED CREAM: No, I didn't learn on that. When I started, we didn't really have that much money. I was still living at my parent's house, and we couldn't just go and grab CDJs at that time. I remember getting this used [Native Instruments] TRAKTOR KONTROL, and that's how I learned. I actually toured with that for three years before I had enough money to get my own CDJs – actually toured with it [laughs].
DJ LIFE MAG: Are there any go-to's for you when it comes to production software or plugins?
WHIPPED CREAM: Yeah, I love Ableton. I absolutely take pride in what I'm about to say. I'd say about like 95% all internal Ableton plugins. I hardly use any external plugins. I think that they're great, and I think that they can probably extend the technicality and maybe sound, but I do think Ableton does already have enough of what I need to use and do it well, by this point. Other than that, I do obviously use autotune and stuff like that; that would be the only external plugin that I'm using right now. And even that, it's to write melodies, hooks, and sampling sound ideas through that, but I'm very, very, very much into simpler setups in Ableton. I think the Amp plugin in Ableton is my go-to; that's how I get my sound and it's the one I use for everything! I'm the queen of manipulating audio [laughs]; I love a sampling; I love reversing and chopping shit up. I find so much fun in that and that's just how I love making music – you can love it or hate it; this is how I'm doing it right now. Originally, production was very hard for me, though, it was like learning a new language. Once I got over the learning curve and I signed with Atlantic [Records], I was put into rooms with people where I was learning how you actually do it. Once I learned all of those things, my music became like bread and butter. It was like, "I was meant to do this. I learned what I needed to do!" I would much rather be behind a computer producing than to be on a plane if that makes sense. I love to be playing shows, but if I could just sit behind the computer and produce all day, that's where I'm the happiest, one hundred percent.
DJ LIFE MAG: You've played countless DJ sets across the globe. Over the course of the last few years, do you find there are certain tracks you always like to include in your sets, and why?
WHIPPED CREAM: Let me think about that for a minute! It's interesting because before this tour, which was about two months ago when I wasn't on this tour, I would just play random stops here and there. So, say if I was in a Barcelona club, they're going to want you to play more house music, so you have to be more selective with what you're playing. But now that I'm going on my own tour, I'm gonna respectfully play whatever I want to play. I think the two songs that I play maybe 90% of the time in my sets are, the first being "You Wanted It." I released that record years ago, and why I play this song every set is because it is the definition of my sound to a T. And yeah, maybe it's a little out of left field, but I do want to bring this sound to radio. I guess it is a little electronic left field, cinema, moody music, but this song in particular, I still put this song on (the first half is what I'm speaking about here.) I play it every set, I'm very proud of it, and it always is receptive. I think it's unique, forward-thinking, and it's the sound that I started with and will continue pursuing. Another track that I tend to play is also a song that came out during that era, which is called "Blood." Now this one is a little bit heavier and more for the bass kids and electronica crowd. I wouldn't describe this as my sound today, but it's a song that I feel like the general dance fans love, which is why I play it still today.
DJ LIFE MAG: What's your dream collaboration/collaborator?
WHIPPED CREAM: I have a few here, I'm just gonna quickly give them to you. Dream collaborators would be Pharrell Williams, Beyoncé, Kanye West, Travis Scott, Drake, Skrillex, Florence Welch, Frank Ocean, James Blake, A$AP Rocky, Tyler The Creator. I'd also like to collaborate with some opera singers too. I think that would be a really cool experience to create a full opera show that's never been done before. But that's a later WHIPPED CREAM thing, like when she's getting gray hair.
DJ LIFE MAG: Where do you see yourself or hope to be five years from now?
WHIPPED CREAM: Headlining Coachella, nominated for (and winning) GRAMMYs. I definitely want a Juno by then. I definitely want a baby on the way, I'd say by year six. I would like to have scored for a James Bond movie – that is a huge goal for me. I would like to have collaborated with at least two of the people I just mentioned to you, too, by then, for sure! At least two, at least – I think I can do more!
Catch WHIPPED CREAM at Coachella this weekend (April 14-16) and next weekend (April 21-23).
Follow WHIPPED CREAM:
Instagram | Twitter | Facebook | YouTube | Spotify
Photos courtesy of WHIPPED CREAM