ILLENIUM releases his anticipated 5th studio album, ILLENIUM, through Warner Records on Friday, April 28. 
Available today, Friday, April 28, global dance music powerhouse and GRAMMY Award-nominated artist ILLENIUM drops his fifth artist album, ILLENIUM, through Warner Records. A long time coming, the much anticipated album drop includes 16 tracks with a runtime just under one hour. Previously released singles include "All That Really Matters" with Teddy Swims, "Worst Day" with MAX, "From The Ashes" with Skylar Grey, "Shivering" with Spiritbox, "Luv Me A Little" with Nina Nesbitt, "Insanity" with American Teeth, and "With All My Heart" alongside JVKE.
The 16-track LP begins with the symphonic "Starfall," which ropes listeners in from the very start with its progressive build and eventual explosive drop. Consistent throughout, ILLENIUM serves up seamlessly smooth transitions and a cohesive sound from one of the biggest names in EDM circuit. "Eyes Wide Shut," the focus single from ILLENIUM, which comes alongside Avril Lavigne and Travis Barker, is jam-packed with nostalgia as it encompasses hints of 2000s punk rock coupled with ILLENIUM's signature sound. Full of whopping bass, soaring melodies, memorable drops, and heavy rock influences, ILLENIUM the album features Travis Barker, Avril Lavigne, All Time Low, JXDN, JVKE, Teddy Swims, Skylar Grey, Spiritbox, America Teeth, MAX,  Vera Blue, Nina Nesbitt, Motionless In White and Grabbitz and Wooli.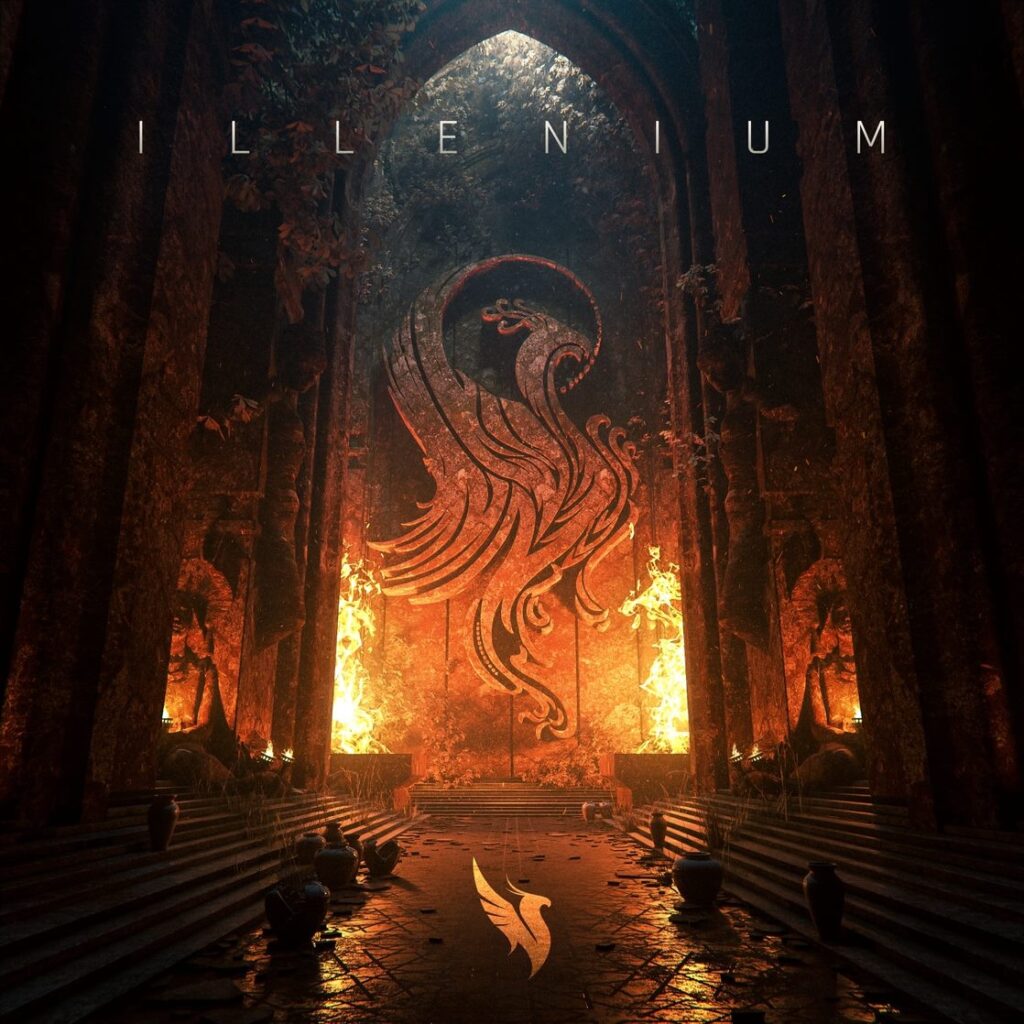 Of the previously released singles, "Luv Me A Little" and "All That Really Matters" have both hit #1 at US Dance Radio. Coinciding with the release of ILLENIUM, Nick Miller (ILLENIUM) will be partnering with the non-profit End Overdose on the upcoming tour to train fans on how to administer Naloxone (used to reverse opiate overdoses) as well as educating them on recognizing the signs of an overdose. End Overdose is working to end drug-related overdose deaths through education, medical intervention, and public awareness.
"To me, a self-titled album is the core sound of who I am," he explains. "I get to explore my original musical inspirations and blend something that truly feels fresh."
What began as an all-electronic project sonically, ILLENIUM has become the leading DJ/producer within the space, however, now has become known for meshing dance with punk, alt, and rock — and properly delivering it to the masses. The GRAMMY Award-nominated and Billboard Music Award winning artist will embark on a massive upcoming arena tour, which is slated to include a live band. The recently announced ILLENIUM LIVE world tour — his biggest tour to date — will take his biggest and boldest blockbuster live set which includes a live band on the road through North America, Europe and Australia in 2023. It will include the biggest headline show of his career, Trilogy: Colorado, at Empower Field at Mile High in Denver, CO on Saturday, June 17, 2023. He takes the stage in the 76,000-capacity stadium for three unique sets over one night.