In 2015, Chris D'Amico, owner of New Jersey's D'Amico Entertainment, was handed the greatest blow any parent can imagine: the tragic death of his 10-year-old son, Christopher, Jr.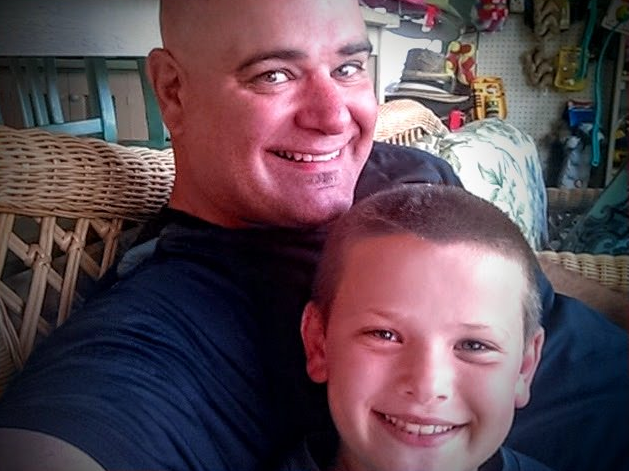 Six years later, he's put the tragedy in perspective, which has influenced the way he carries out his business now. Here's how:  
Tell us a bit about your DJ/music career. When did you start entertaining professionally? 
Chris D'Amico: I have been singing since I'm 5-years old, playing piano/keyboards since I'm 8. I had my first professional gig when I was 16. Through the years I've fronted numerous bands, put out records, written jingles from McDonald's to Hoover Vacuum, did voice work on multiple projects from children's records to songs used for television – still do. I've played dumps, graduated to dives, many bars and clubs and great stages. As I started to settle down and didn't want to be a touring musician, I was playing cocktail-hour piano for several entertainment companies in the '90s and early 2000s. I learned how to DJ/MC weddings and events while working for a company called Music and Dance. It was there where I developed the live music/DJ combo that I'm known for – a show I call the "DJ Alive" show.  
How did you book gigs? What were some of the challenges you faced when you first started? How did you overcome those challenges? 
Being in bands, there is always one who begrudgingly has to book the dates… that was me. Booking was a chore. Trying to nail down a club owner to give you one date was always tough. I was once told by a musical mentor of mine that once you finally get off the ground and start playing regularly, if you're consistent and professional, they will start calling you. He was correct. A big part of booking successfully is networking. You have to keep your face in the forefront of the people that matter in the industry. Whether it's bar owners, catering facility owners, performers who are doing it and doing it successfully that will help you get to where you want to be. You have to be consistent and professional. It was all of those years of playing and networking that lead me to start working with Music and Dance. Tony Alfano, the owner at that time, had one of the top mobile-DJ businesses in North Jersey. He banked on my little hybrid idea and, within a year, it was up and running, and I starting generating a following. 
Let's talk about the day your life changed, with the death of your son, Christopher.  
On June 24, 2015, it was a typical summer day. I had taken my kids out for a ride on a pontoon boat and, as I was slowing the boat down for them to swim, my son Christopher fell off the front of the boat and was sucked in by the momentum and was killed instantly by the propeller of the boat.  
Initially, how did your son's death change the way you felt about your work? 
My son passed away on a Wednesday. That Friday and Saturday I went and did my events. Sunday and Monday were the wake and funeral. I was in shock. I felt like if I didn't return to work I may have never went back. The whole situation put my life in complete perspective. It opened up a new way of looking at things, starting with, "We worry all too much about the wrong stuff." I pushed and persevered, knowing in four months I had a break in my schedule. I kept working from end of June till then, figuring I would access what my next move was when I got my break.  
When did it begin to change? In other words, how did you pull yourself out of it?  
I couldn't stop being a DJ/entertainer. It isn't what I do – it's what I am. I also knew that after being my own boss for the better part of my life that I couldn't work for someone else. However, if I was going to continue in this business I was going to streamline how I did my business, change my business model and be happier doing it. I didn't want to be an absentee dad anymore and, while my reverse schedule allowed me the freedom to go on field trips and such during the week, I would not be doing a typical work Friday-Sunday weekend anymore… I would schedule at least one weekend day for my family.  
What else? 
The other huge thing I tried to prioritize were the clients we wanted to work with. In the beginning of my career, I was taught sales above everything. If we got the lead, you booked the lead no matter what. Personalities are a funny thing and sometimes that leads to friction. Every DJ company or MC isn't a right fit for every client. I want my clients to be coachable and feel like we're working together on a common goal, instead of us just working for them.  
How does that work? 
Today, if I feel as though as we aren't the right fit, I will pass them to another colleague who might be. Life is too short for stress and drama and, after Chris' passing, I wanted to enjoy my job. I shifted our focus on being the DJ/entertainer for the right fit, rather than trying to pad a calendar.  
How did that impact your clients? 
Over the years, since implementing these changes, our client base has felt more relaxed and were able to enjoy their events even more and other venues have loved our approach with our clients. These changes have actually taken us to even higher highs as a business, in terms of our customers' 5-Star experience, and our stellar reputation in our market, which inevitably led to more sales. 
What's your typical gear set-up at gigs? 
I use two RCF ART 745-A MK4 active speakers or a pair of RCF EVOX 12 active, array systems. I also use a Pioneer DJ DDJ-SX2 4-channel controller, a MacBook Pro with Virtual DJ software, a Mackie ProFX12 12-channel effects mixer, six Ape Lab Maxi uplights, a Shure QLX-D digital wireless microphone system, and a Yamaha P125 digital piano – I never leave home without it!  
What kinds of words or phrases do you repeat to yourself, if at all, to put your son's death in a perspective that allows you to live? 
I believe there are no coincidences. Things happen the way they are intended to – good, bad or indifferent, you are where you're supposed to be. Take my business, for instance. I don't think I would've ever made those changes and we wouldn't be half as successful now if Chris didn't pass. There are many, many more examples of how his passing was necessary to help change the world and the lives of the people around him. I speak about the ripple effect all the time. How your everyday actions – or inactions – effect your world and the people around you and in your business. 
I also believe that people are put into your path to either help you or for you to help them on their way to where they're meant to be. But the biggest phrase that sticks out to me most is the one my late son made up himself and left me with to know everything is gonna be alright: "Keep your head up and stay confident!"  
To check out more mobile DJ profiles, click here.