Watch the Livestream on Friday, November 3 as K-Swizz and DJ Topic scratch to defend world titles as the longest-running and most prestigious DJ battle hits San Francisco.
The world's longest running, most prestigious DJ battle – the DMC World Championship Final – will take place in San Francisco for the first time ever, in a night teeming with legendary turntablists, and hip-hop stars. A combined 20 national DMC champions from across the globe will descend on the city to compete for the most coveted DJ title in the world at The Midway tonight, Friday, November 3. This event follows the 2023 DMC USA Scratch Finals, which took place on Thursday, August 10 at DJX at the Hard Rock Hotel & Casino in Atlantic City, NJ. Can't be there in person? Tune into the DMC livestream broadcast, below.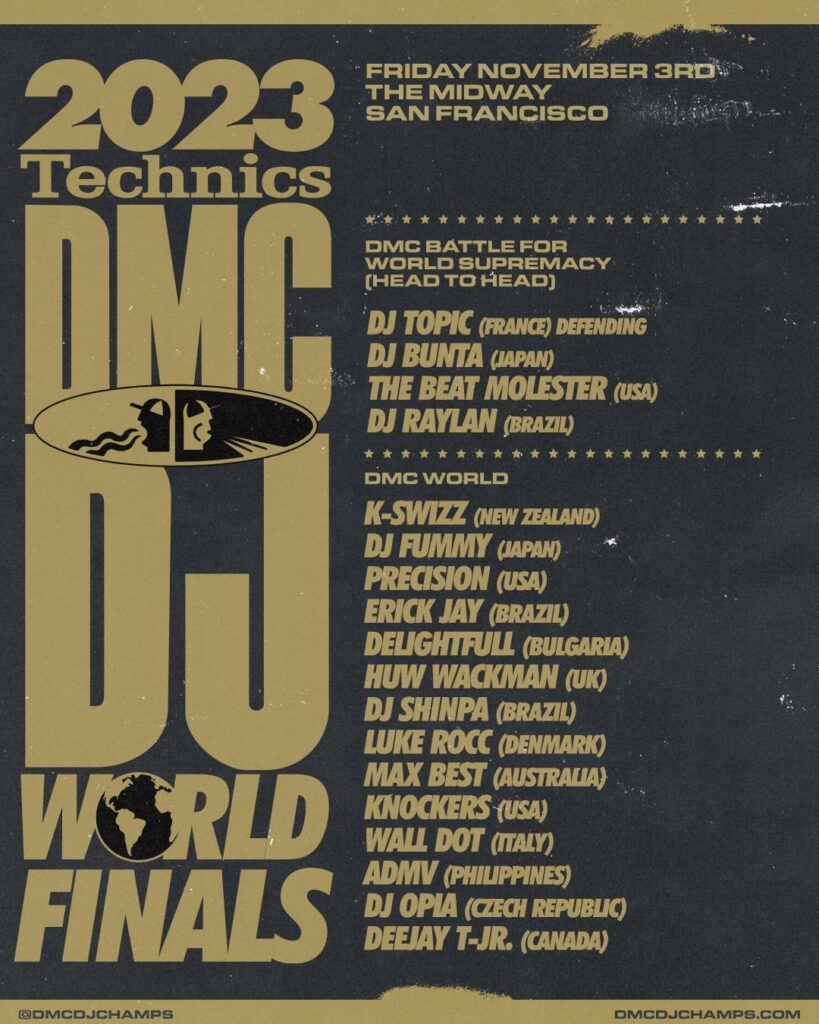 Each finalist, including defending world champ K-Swizz, who is flying in from New Zealand, will have only six minutes to blow the judges' minds. The newly crowned DMC World Champion 2023 will follow in the footsteps of the likes of Craze, A-Trak, DJ Cash Money, DJ Kentaro, DJ David, DJ Noize, DJ Fly, the late Grandmaster Roc Raida and many others.
Headlining the night will be Mix Master Mike who won two DMC world titles as part of the Rock Steady DJs and The Dream Team. His work with The Beastie Boys is also legendary, and he'll be honored on the night with the DMC Lifetime Achievement Award.
Jules Smith, DMC Events Director, said: "This is the first year DMC has hosted a live world final since the pandemic, and what a city to restart our journey; San Francisco is one of the homes of turntablism."
Also appearing will be heavyweight hip-hop superstars Dilated Peoples (DJ Babu, Evidence and Rakaa), alongside iconic scratch DJ crew Invisbl Skratch Piklz (Shortkut, DJ Qbert and D-Styles), creating one of the biggest west coast line-ups of the year.
Pioneer of electronic trap and two-times French national champion UZ, aka DJ Troubl, will drop a special set, alongside DMC World Champion Kentaro, from Japan, and Prime Cuts from the UK's indominable Scratch Perverts, the first crew to become DMC World Team Champions.
Dan Prince, Director at DMC, commented: "We're so excited to bring the world finals to San Francisco this year. My first experience of a DMC final was seeing Chad Jackson crowned the world's best at London's Royal Albert Hall, in 1987, when James Brown, Run DMC and Roxanne Shante were also on the bill. This year's world final, however, promises to be the greatest night in DMC turntable history yet."
What: 2023 DMC World DJ Final & 2023 DMC Battle for World Supremacy
Where: The Midway, 900 Marin St., San Francisco
When: Friday, November 3, 7:30pm – 2am
Tickets: $40, available HERE.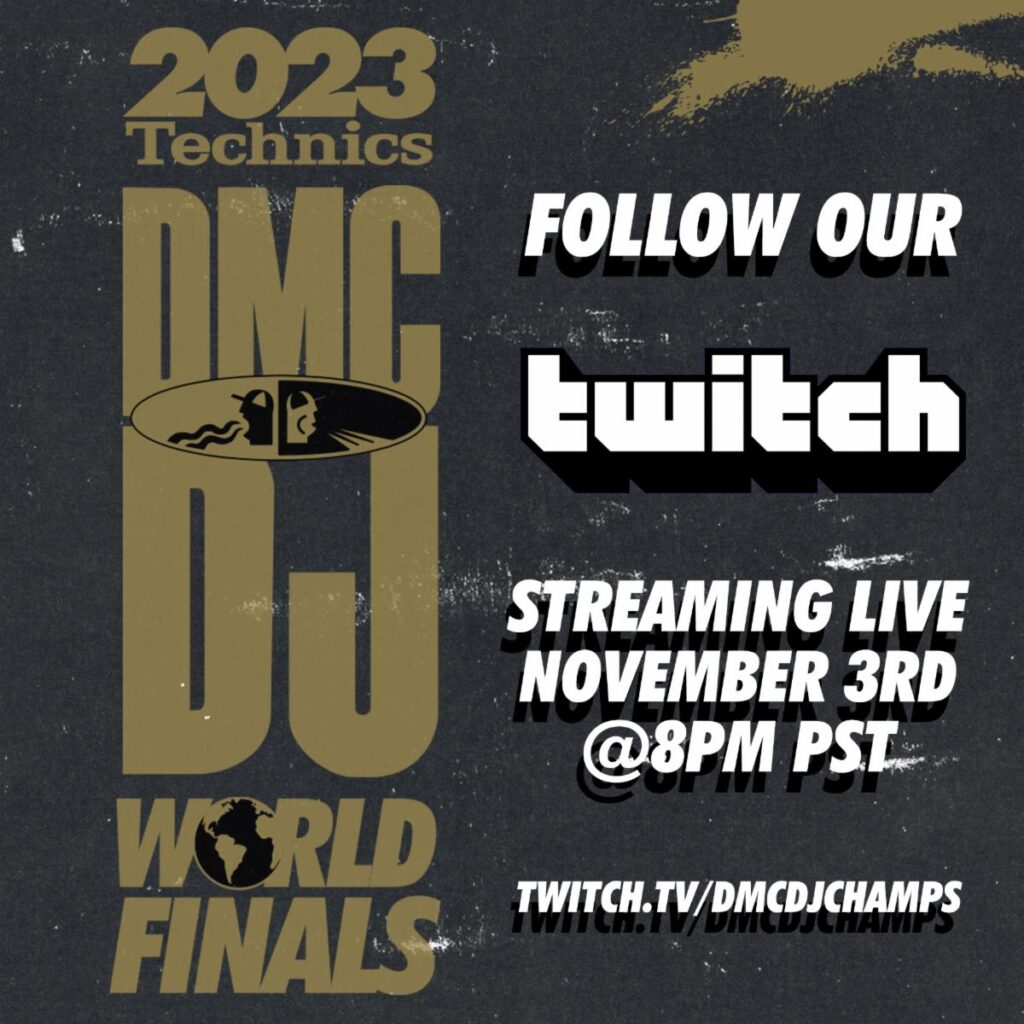 For those unable to attend the event in person, it has been announced that the 2023 Technics DMC World Finals will be broadcasting live on November 3 at 8pm PST/11pm EST on Twitch. Tune into the official DMC livestream at https://www.twitch.tv/dmcdjchamps.