The 4-track EP from Pendulum is available now and includes collaborations with Scarlxrd, Bullet For My Valentine's Matt Tuck.
Pendulum is a multi-platinum selling electronic rock band made up of members Rob Swire, Gareth McGrillen, Peredur ap Gwynedd, and KJ Sawka. Following  the recent releases of two EP singles, Pendulum has officially released their highly anticipated 4-track EP, Anima. Featuring the likes of Scarlxrd and Bullet For My Valentine's Matt Tuck, the ensemble once again delivers a one-of-a-kind creation. Anima available now through Liberator Music/Virgin Music Group/Mushroom Group, HERE.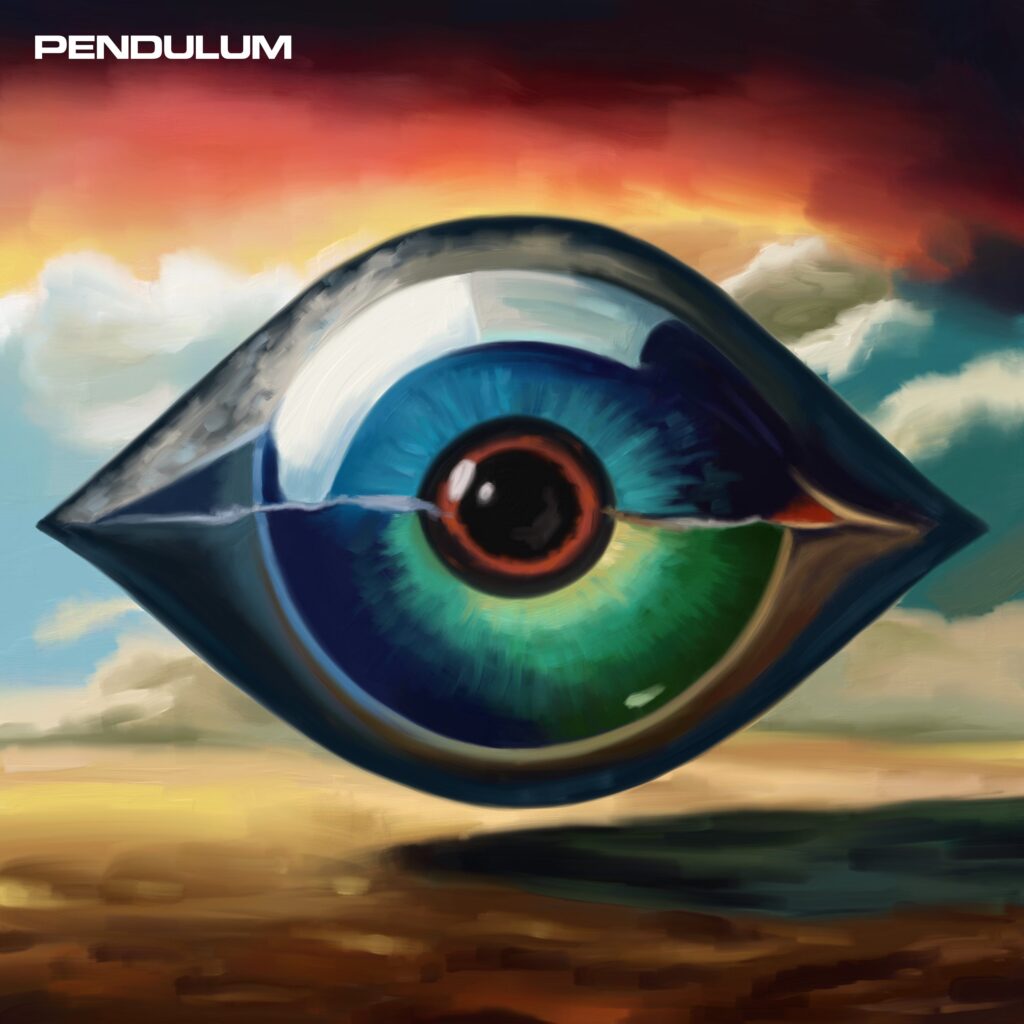 Anima kicks off with the lead single, "Halo," a crossover tune with Bullet For My Valentine, setting the tone for the EP. The EP's second track—which was also second to be released— "Colourfast," delivers more of what you've come to know and love from Pendulum. The focus single, "Mercy Killing," a collaboration with acclaimed rising UK metal/underground hip hop artist Scarlxrd, is a thunderous DnB anthem that takes listeners on a journey from start to finish.
"It very quickly became clear that Scar [Scarlxrd] was one of our favorite people that we've ever had in the studio. He's pure energy. Nothing was off-limits. Trap verse? Let's do it. Slightly-more-pop-punk-than-usual chorus? Fuck it, let's go." – Rob Swire
"Silent Spinner" is as Rob puts it, "one of the darker tracks we've done." It caps off the EP brimming with a Spanish horn section and flows into a booming groove, slick vocal melodies, and metallic, futuristic synth sounds only Pendulum could finesse. Rob shares, "For optimal listening experience, try moving to London and listen to it at 3 a.m. when you're having a bad week and you've just been splashed by a bus."
The brand-new EP from Pendulum drops just in time for the group's performance (DJ set) at Home Bass Fest in Orlando, Florida on November 10.
Photo Credit: Andrew Cotterill