"I Tried It" is available today (Oct. 6) through Slushii's new label, SONICdream, with future release plans for the pair.
What comes following the viral success of his sapientdream alias and "past lives," Slushii returns with new music – and it's certain to grab your attention. Joining forces with 19-year-old up-and-coming artist SPIRIT LINK for his latest collaboration, "I Tried It" is available worldwide today (October 6) through Slushii's new SONICdream/Believe Digital label, HERE.
Slushii continues to make a name for himself within the electronic music circuit, as he enters a new era where he returns to self-releasing genre-defying club records. After spending the last two years exploring and experimenting with commercial tunes and hip-hop productions, Slushii teams with the rising talent SPIRIT LINK on a new impressive and club-ready collaboration. The noteworthy pairing between Slushii and SPIRIT LINK not only makes a statement on "I Tried It," but also serves as a statement of intent and a precursor for what's the come from them in the not-so-distant future.
"I'm so excited to share my new single "I Tried It" with you all. It's a song about taking risks, following your dreams, and living in the moment. I collaborated with one of my best buds SPIRIT LINK on this track, because we have a perfect musical synergy. Our styles intertwine seamlessly, creating a unique and fresh sound that I hope you will love as much as we do. SPIRIT LINK is not only a talented producer, but also a great friend who always supports and inspires me. Working with him was a blast, and I can't wait to do it again. I hope you enjoy listening to "I Tried It" as much as we enjoyed making it." – Slushii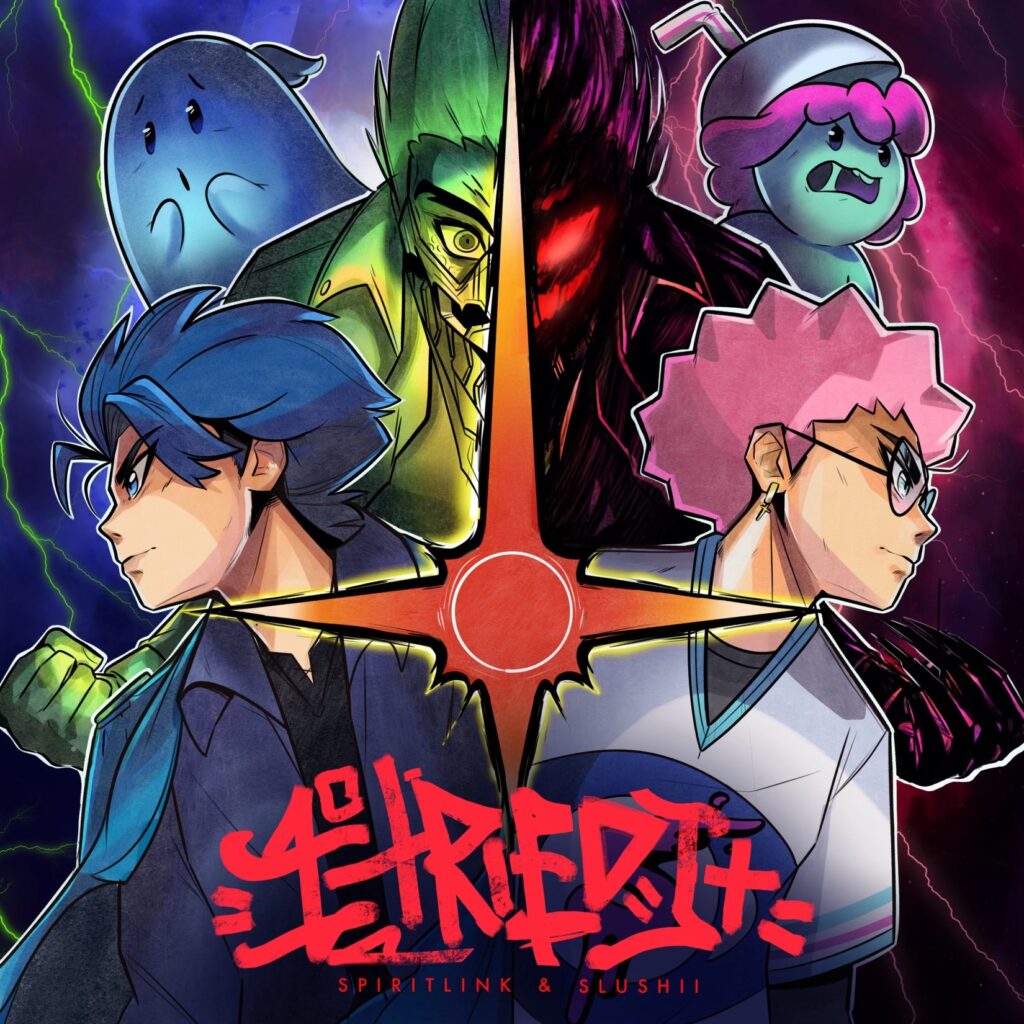 "Working alongside Slushii has been an incredibly profound and transformative experience in my musical journey. His influence is not merely a casual touch but an integral part of the very essence of my musical expression. In the creation of "I Tried It," It began as composition infused with the spirit of his iconic track, "Out Of Light." Little did I anticipate that this creation would circle back to its source, as Slushii himself expressed a desire to collaborate on it. This was nothing short of magical to me and a testament to the impact Slushii has had on my artistic vision and my life overall. I am deeply grateful for the opportunity to work with Slushii, not just as a collaborator." – SPIRIT LINK
Photo Credit: Chris Love – @kitsunekreations