After a decade, Eli & Fur release a reimagined version of their career-defining single "You're So High" with a relaunch of their NYX Music label.
On Friday, October 6, London-based dance music duo Eli & Fur celebrated their most coveted and career-defining single, "You're So High." Available now as a relaunch of their very own NYX Music label, "You're So High (10 Years On)" marks a decade since the noteworthy original was released – and now, Eli & Fur raise the bar even further with their new interpretation.
"You're So High (10 Years On)" has already garnered placements and support on Spotify's Electronic Rising and UK House Music, Apple Music's New In Dance and Breaking Dance, Tidal's Big Dance Energy, and Amazon Music's Brand New Music playlists, and many more. With the new mix offering a refreshing, dance-floor-ready twist, their 2023 rendition of "You're So High" serves up a melodic, techno-inspired vibe, yet still holds Eli & Fur's signature club sound at the forefront.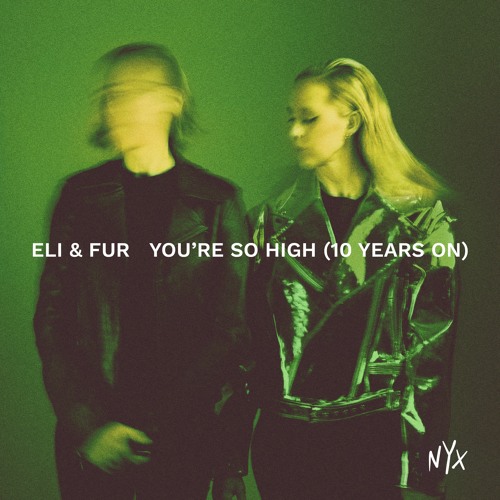 Eli & Fur have been captivating listeners around the world through their recognizable aesthetic that marries a mysterious and enigmatic mood with evocative vocals, cascading synths, and rolling basslines. Performing everywhere from Los Angeles to Berlin, they've taken their DJ sets to major festivals such as Coachella, Tomorrowland, and Glastonbury, with an impressive catalog that features various collaborations with heavyweights such as Meduza, Camelphat, Danny Howard, and Booka Shade. It should come as no surprise that Eli & Fur have come to the attention of the fashion world, performing at several shows for Christian Dior and collaborating with Stella McCartney, The Kooples, and Yves Saint Laurent, as well as being featured in Vogue.