Releasing the first single from his latest album, Spencer Brown releases "Awu Wemadoda" with Wilt Claybourne & Ladysmith Black Mambazo.
A song that's been five years in the making: Spencer Brown has joined forces with Wilt Claybourne and Ladysmith Black Mambazo for the release of his newest single "Awu Wemadoda." The song is the lead single from his brand-new artist album Equanimity, available now (September 29) on his very own diviine imprint.
Serving as a leader within the new generation of progressive house and techno artists, Spender Brown is best known for his releases on popular labels and imprints such as Anjunadeep, Bedrock, Last Night on Earth, and Factory93 (Insomniac), as well as his own budding imprint, diviine. "Awu Wemadoda" is the start of Spencer Brown's most recent chapter, which opens the doors to his Equanimity LP. His third artist album, Equanimity, follows his two previous LPs, Stream of Consciousness (2020) and Illusion of Perfection (2018).
Equanimity is a body of work that takes listeners on a meteoric journey and is mixed into one continuous piece. The album features collaborations with the musical elite including Ezequiel Arias, ilan Bluestone, Late Night Shri, Luttrell, POS (aka Above & Beyond's Paavo Siljamäki), QRION, Wilt Claybourne and five-time Grammy Award-winning South African male choral group Ladysmith Black Mambazo. This album was built on the back of a difficult period of time for Spencer, which included the global pandemic – cancelling the majority of his 2nd album tour and source of income – his first breakup, the death of his grandmother, publicly coming out as gay, and grappling with his extreme Obsessive-Compulsive Disorder (OCD).
"When I wasn't thinking about these things, life looked even worse through my phone," he says "Every day, I saw a rapid-fire stream of contradictions: sugar-coated highlight reels balanced by extremism and negativity from the news, designed to game our emotions for attention. After enough nights driven by pain and uncertainty, I realized that all I can control is how I let external stimuli affect my being. At first, I tried to eliminate the things causing my day to worsen; then, I realized I had to be OK with them. I had to accept difficulties and let them pass through me. During this period, a friend introduced me to the concept of equanimity, describing it as "calmness and composure, especially in a difficult situation." This was the exact skill I had unknowingly been trying to find. But like a muscle, it takes time to engrain deep strength in the core. In reality, peace exists around us if we can stay unaffected by the noise. Written between 2019 and 2023, 'Equanimity' describes how I learned to be OK when external stimuli are out of my control. All we can do is work on how we react to the world around us."  
He continues, "'Equanimity' represents the biggest period of internal growth for my psyche and maturity. Like my last albums, I mixed this album into one continuous piece. The holistic form challenged me to add an extra layer of depth and creativity to my process, ensuring that everything flows into a cohesive body. In a world driven by short-form viral content, I've focused my last 4 years slightly shying away from the spotlight, making sure this body of work represents my authenticity. This album takes a slow-shutter snapshot of ongoing time: from pre-pandemic, to pandemic, to post-pandemic, and the lessons I've learned along the way."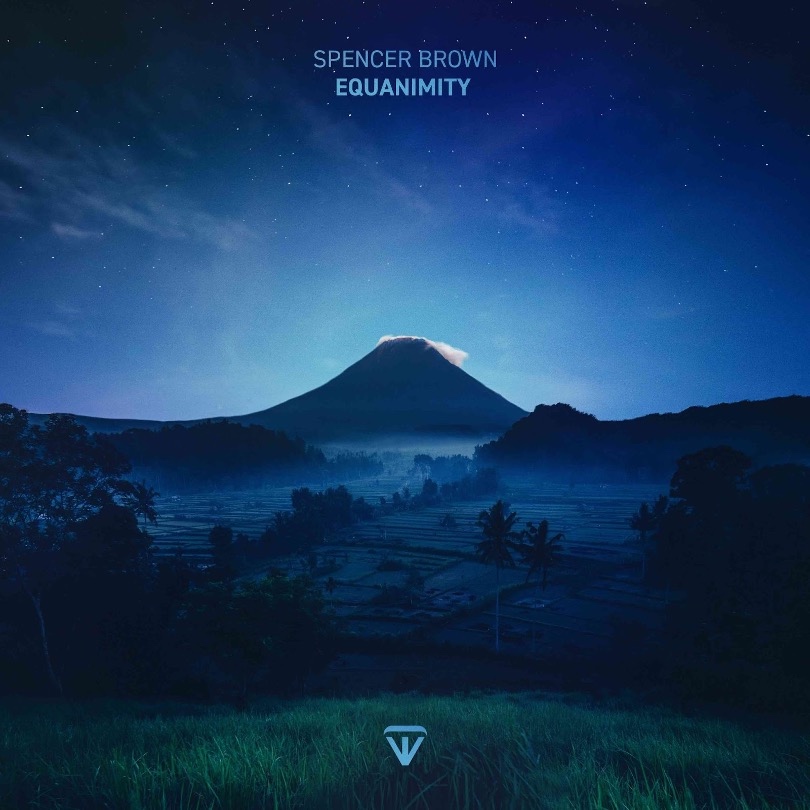 Spencer Brown – Equanimity Tracklisting
Spencer Brown – "Curve"
Spencer Brown – "Good Times"
Spencer Brown – "Papi's Cenote"
Spencer Brown & Ezequiel Arias – "SF to Córdoba"
Spencer Brown & ilan Bluestone – "Amber Leaf"
Spencer Brown & Late Night Shri – "Little Wane"
Spencer Brown & Luttrell – "Masonic & Webster"
Spencer Brown & POS – "Afterparty Healing"
Spencer Brown & QRION – "20ms"
Spencer Brown & Wilt Claybourne – "Loccou"
Spencer Brown & Wilt Claybourne & Ladysmith Black Mambazo – "Awu Wemadoda"
This album means a lot to Spencer Brown – and it's going to mean just as much, if not more, to his fans. Through its lead single "Awu Wemadoda" featuring Wilt Claybourne & Ladysmith Black Mambazo – which was completed after five years of development – the pairing is a representation of universality of music. Transcending beliefs, thoughts, and identities, the lead single offers a fresh take and culturally diverse sound from an unexpected, yet delightful, grouping of talent.
Spencer Brown will support the release of Equanimity with his most ambitious tour yet. After hitting the road in August for a jaunt through Asia before returning to the States for an extensive run of North American dates through early 2024. It's important to note that a Spencer Brown DJ set is an entirely spontaneous and authentic music experience – no two sets will ever be the same. This comes as a result of Spencer's appreciation for music – to the point where he's living and breathing music; where he knows every facet of every track in his arsenal inside and out and knows how to program his sets in accordance with his audience. The tension, the ebb, and the flow to the point of dance floor explosion is a true art pained by Spencer. Select dates on the tour will feature a unique "Divine Inspirations" live show that will present the ultimate Spencer Brown experience.
"It's always been a dream to build a live production show from the ground up. I've worked with an army of brilliant artists to design the stage, the lights, the visuals, and the atmosphere to create a flow aligned with my music," Brown says. "The show will truly be "live," in that I do not have a setlist (as usual), and the visual artists won't either. We'll feed off each other to create audiovisual moments unique to each night. After debuting the prototype of this show in San Francisco last year, we can't wait to tour the revamped version in Austin, Los Angeles, and Denver to celebrate my new album, 'Equanimity.'" 
Spencer provides even further insight into the project:
"In extremely difficult periods, we may not find the silver linings until time has passed. Only then can we zoom out and reflect on what the universe was trying to convey. This album represents the beautiful state of tranquility I discovered after weathering the storm when the music was written. Tying it together as one piece closed this chapter of finding strength from inside, my path to Equanimity."