"Need Your Love" is the new single with Taite Imogen, taken from Keys N Krates latest album 'IN:TENSION.'
Toronto-based trio Keys N Krates have released their latest single, "Need Your Love" featuring Taite Imogen, as the lead single from their upcoming LP. The 12-track IN:TENSION is the latest studio album from Keys N Krates, which sees its official release through MNRK/Last Gang Records.
With "Need Your Love" Keys N Krates present a deep house tune that's infused with soulful R&B inflections from Taite Imogen. Coming as no surprise, Keys N Krates deliver a standout record that's tight, and equipped with an insatiable bassline and snappy percussion. "Need Your Love" joins those singles already released from IN:TENSION: "Higher," "Say You Love Me," "Get Up," and "What Girls Do," – in addition to their Defected Records debut, "What You Done" with Rochelle Jordan. The trio has made it known that their updated house music sound has been inspired by their lifelong musical influences Masters At Work and Armand Van Helden.
"The intersection between the warehouse and joyful soul—linking brightness and darkness—is what this "Need Your Love" is all about. This is an anthem for the club, inspired by the sounds of New York House from the mid to late 90s as well as modern UKG."   — Keys N Krates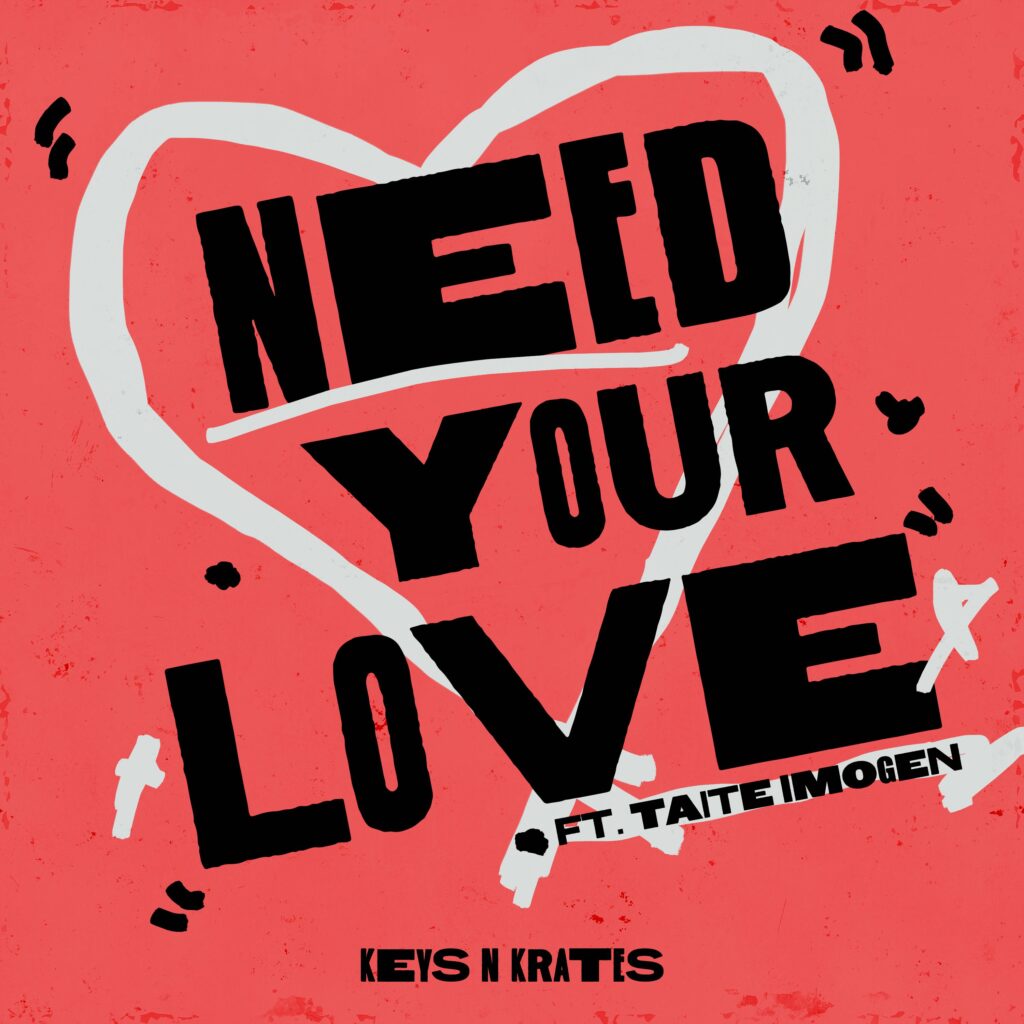 "Working with Keys has been such a great experience. The moment I heard the beat, I was so excited to jump on it and when we were working on the track, every idea felt like it flowed so easily. Seeing the response already when they've been playing it a shows has been insane. I'm so excited for everyone to hear all the amazing stuff they've been working on."  — Taite Imogen
Keys N Krates – IN:TENSION Tracklisting
Feeling Something
2. I Can't Make You Love Me (ft. Dana Williams)
3. Fantasy (ft. Special Guest)
4. What Girls Do
5. Get Up
6. Say You Love Me
7. Ovedrive (ft. Lion Babe)
8. I Know
9. Need Your Love (ft. Taite Imogen)
10. Upright Madness (ft. Aaron Carl)
11. Higher
12. Final Word
Featured photo credit: Vanessa Heins