Delivering a trance-infused anthem, Jax Jones teams with D.O.D and Ina Wroldsen on "Won't Forget You" via Polydor/Astralwerks.
Available today, September 29, Jax Jones serves up another musical snack – "Won't Forget You" with D.O.D and Ina Wroldsen. The trance anthem from the pairing sees its official release through Polydor/Astralwerks and is available HERE.
GRAMMY®-nominated and multi-platinum selling DJ and producer Jax Jones, who makes his solo debut at the world-famous BBC Radio 1 Live Lounge on October 25, returns with "Won't Forget You," one of the original follow-ups to his 2023 smash, "Whistle" featuring Calum Scott, which spent 21 weeks on the UK chart and boasts over 90 million streams on Spotify alone, as well as "Need You Now" with D.O.D on Armada Music. Jax also has recently put forth a personal release, "Me & My Guitar" with Afrobeats star Fireboy DML, where he can be heard singing on a track for the very first time, and "Where Did You Go?" with MNEK, which quickly became the second biggest song of 2022 and boasts over 300 million streams on Spotify alone.
"Won't Forget You" is a colossal trance stomper, which is radio and club ready, where Jax is joined by previous collaborator D.O.D and Norwegian singer-songwriter Ina Wroldsen. The song is 90s-inspired and instantaneously serves up a dose of old-school charm and classic nostalgia. To perfectly coincide with the song, to no surprise, Jax Jones once again delivers yet another creative and cleverly done cover artwork.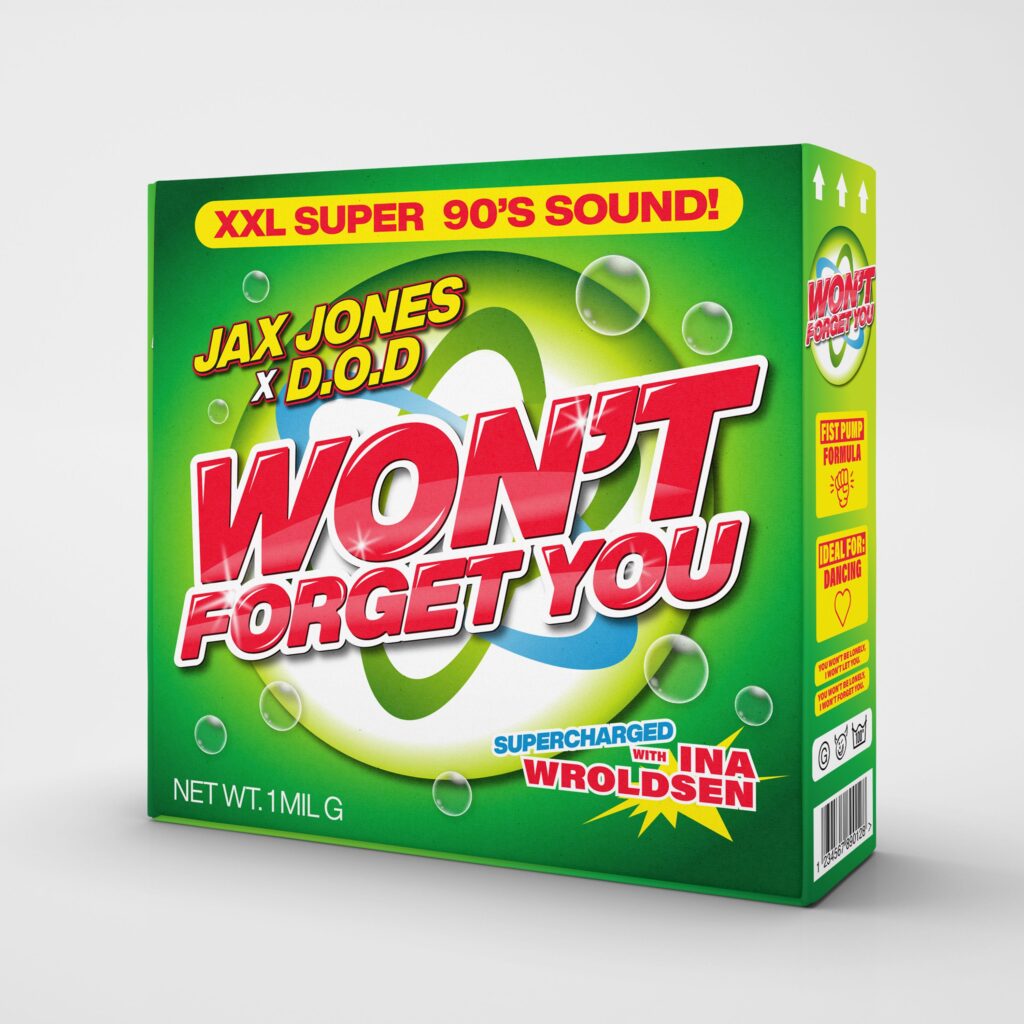 "Really excited to share "Won't Forget You", my second collaboration with both Ina Wroldsen and D.O.D. Ina and I wrote "Breathe" together a few years ago and it was a huge hit! D.O.D is a friend of mine who I've been working with for a while so it's a real pleasure to get to do this song with him. "Won't Forget You" feels euphoric, old school but modern at the same time and has a really beautiful sentiment. It also makes you dance like crazy so good times are ahead!" – Jax Jones