This is the ninth Ibiza-themed ASOT mix album from Armin van Buuren: 'A State of Trance, Ibiza 2023.'
Trance titan and dance music mogul Armin van Buuren has released the ninth Ibiza-themed installment of his globally acclaimed A State of Trance mix album series. Less than a week after the kickoff of his four-show summer residency at Ushuaïa on Ibiza, Armin delivers you his three-part mix series, following – A State of Trance 2023 in May this year – 'A State of Trance, Ibiza 2023' brings a piece of Ibiza straight to every listeners doorstep.
Across its three parts and 42 tracks, A State of Trance, Ibiza 2023 channels the irresistible allure of summer days and club nights spent on the White Isle. Presenting a dazzling mix of tracks from acclaimed electronic artists such as ARTY, D.O.D, Eelke Kleijn, Ferry Corsten, Kryder, Ruben de Ronde, Trance Wax and, of course, Armin van Buuren himself, the mix album instantly transports listeners to Balearic paradise, allowing them to embrace its magic from wherever they please.
"Every new year means another summer season on Ibiza I always look forward to. There's something about the island that lifts trance music to even greater heights, especially when you are in the sun having a drink with friends. I feel strongly connected to Ibiza, which I'm celebrating with four Sunday shows at Ushuaïa across September. Just like that series of shows called A State of Armin, this brand-new mix album channels my love for the White Isle. I hope you enjoy it!" – Armin van Buuren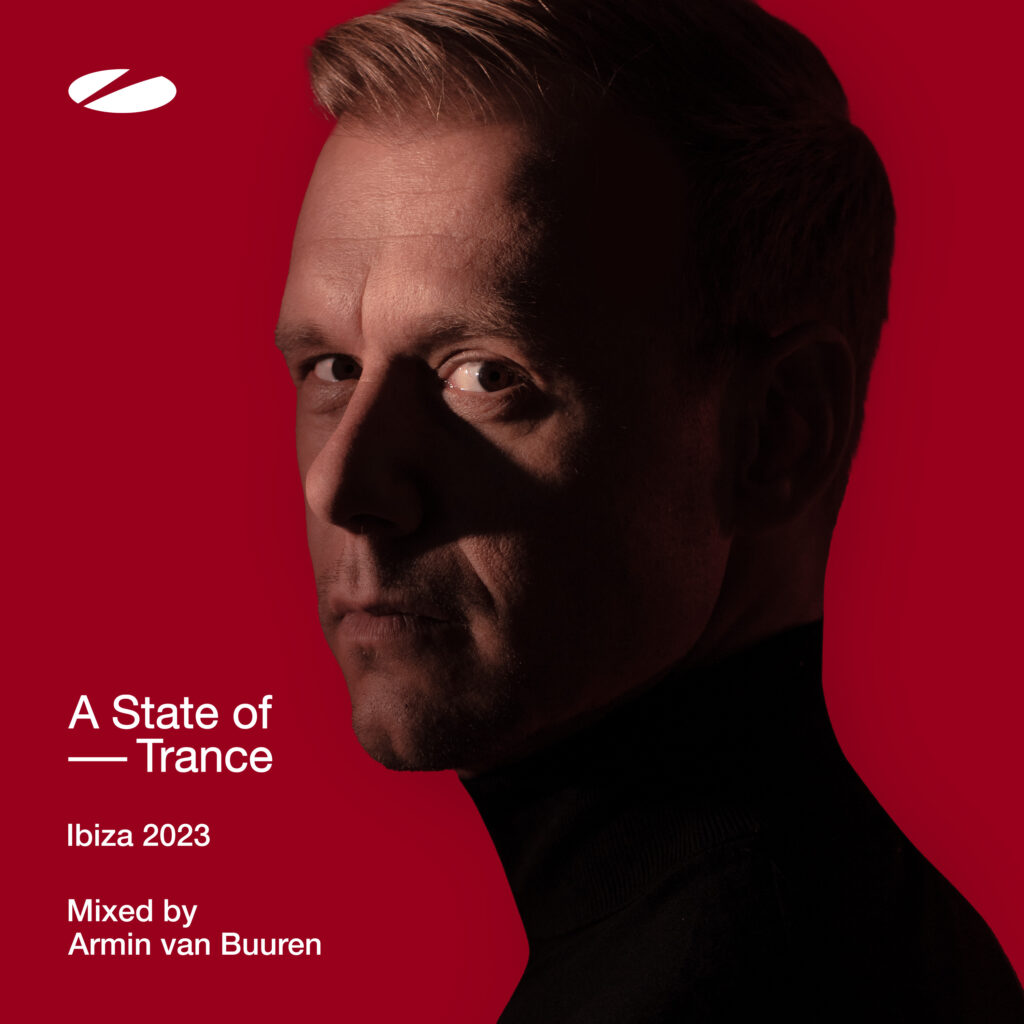 Tracklist
Mix 1 – On The Beach
MaRLo & Mila Josef – You Are Not Alone
Armin van Buuren – Motive (Jochem Hamerling Remix)
Push vs Crashguard – I Want To Tell You
Dekkai – Firmament
Jeff Ozmits & Robert B Feat. Emme – Your Lights
Ahmed Helmy – Turn Off Your Concious
Teo Mandrelli x Hel-sløwed x Jordan Grace – Follow The Light
Eelke Kleijn – Time Machine
SMR LVE – Paradise
John Grand – Fired Up
LÜRUM – Forever Young
Hausman – Radahn
ARTY – Listen To Me
DIM3NSION – Stronger Now
Mix 2 – In The Club
Armin van Buuren feat. Anne Gudrun – Love Is A Drug
Orjan Nilsen – 9910
7 Skies – Tokyo
Armin van Buuren feat. Sharon Den Adel – In And Out Of Love (Innellea Remix)
D.O.D – So Much In Love (Armin van Buuren Remix)
AMINTO – Never Enough
Achilles, Semblance Smile, Sharon Valerona – Never Lost
Rapid Eye – Circa-Forever (Markus Schulz Down the Rabbit Hole Remix)
Orjan Nilsen – XIING (Nilsix Remix)
Kryder – Piece Of Art (Darren Porter Remix)
DIM3NSION – Renaissance
Maarten de Jong – Apollo
Whiteout – Soundwave
Trance Wax – Artificial Intelligence
Mix 3 – Who's Afraid of 138?! 
Armin van Buuren – Space Case
JamX & D.Mand – Unique
MurZo – Kiss The Night
Armin van Buuren, Ferry Corsten, Rank 1 & Ruben de Ronde – Destination (A State of Trance 2024 Anthem)
Driftmoon – Dream Machine
Armin van Buuren feat. Wrabel – Feel Again (LÜRUM Remix)
Arggic – Can't Ignore It
Ralphie B & Frank Waanders pres. Collide1 – Neuroshock
Doppenberg – After All These Years
Armin van Buuren – Blue Fear (Mark Sherry Remix)
Armin van Buuren & Justus – Make It Count
BK – You Are The Master
Le Shuuk x B-Stylezz – Konje
Armin van Buuren – Lose This Feeling