To the world outside EDM, Hardwell may not be a household name. But to followers of the music, he's a genuine superstar.  
For starters, he's been a hitmaker for well over a decade. Known to legions for hits like "Call Me A Spaceman," "Apollo" with Amba Shepherd, and "Live The Night" with W&W and Lil Jon, the Dutch DJ/producer enjoyed all the trappings of a global DJ. But in late 2018, he announced an indefinite hiatus from touring, which lasted until 2022, when he launched a worldwide tour to coincide with new album. 
Six months after returning to live shows with a memorable set at Miami's Ultra Music Festival in March, Hardwell released his 14-song full-length, Rebels Never Die, on his very own Revealed Music label. The album featured a handful of the songs Hardwell had been spinning upon his return to the scene, including "I Feel Like Dancing," "F*cking Society," "Into the Unknown," "Pacman," and the title track.  
This year, Hardwell kicked things off with another performance at Ultra Music Festival in Miami, and now is fresh off a closing set at the breathtaking Adscendo Mainstage at Tomorrowland in Belgium. Between those bookend shows, Hardwell also brought DJ sets to major fests, including Balaton Sounds, Electric Love, Ultra Europe, Airbeat One, Parookaville, Dreambeach, Mysteryland, and more.  
As Hardwell entered his Rebels Never Die era, not only did his productions mature and evolve, so did his DJ sets. Responsible for bringing – what he's heard it referred to as – "big room techno" to the masses, there's no denying that his style has developed into what he calls a "hard-edged, techier sound."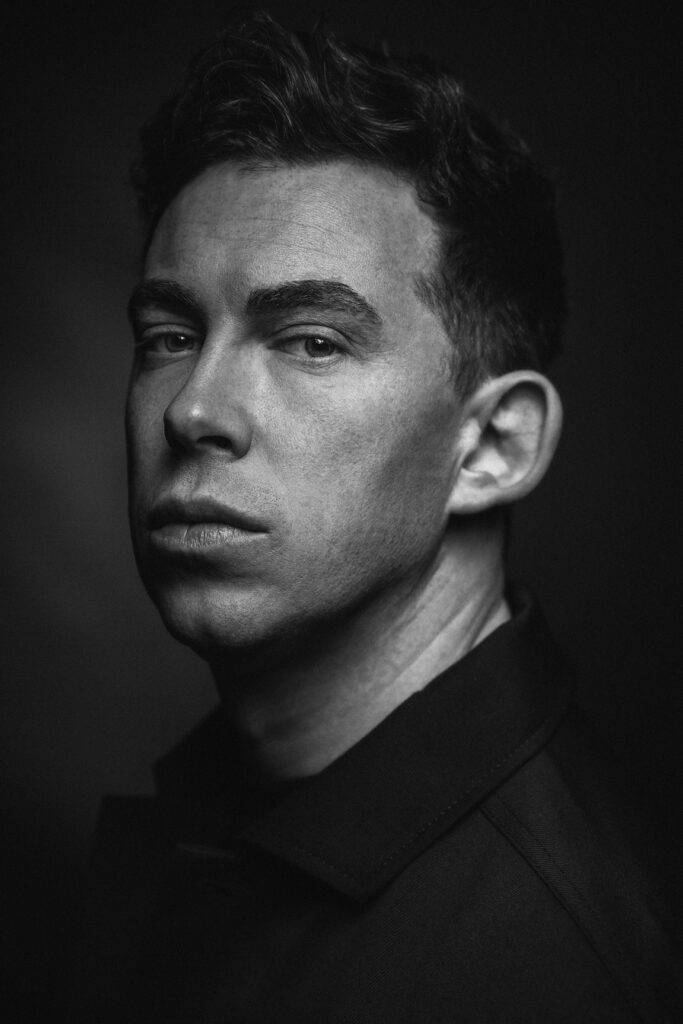 DJ LIFE had the opportunity to touch base with Hardwell – aka 35-year-old Robbert van de Corput – on his latest new music, "Acid" with Maddix & Luciana, "Anybody Out There" with Azteck (feat. Alex Hepburn), and a new collaboration with Space 92 on Oliver Heldens' techno imprint, HILOMATIK. In addition to his latest originals, Hardwell also provided remixes this year for Calvin Harris & Ellie Goulding's "Miracle" and David Guetta & Benny Benassi's "Satisfaction," along with Maddix. It went like this:  
DJ LIFE: How and when did you first begin exploring dance music and DJing? Did you learn how to DJ or produce first, or did they go hand-in-hand?  
Hardwell: DJing was first, but my passion for music ran deep way before I ever put on a pair of headphones. I was learning piano as young as 4-5 years old and later drums, long before I became hooked on electronic-dance music.  
DJ LIFE: Were you classically trained?  
Hardwell: No, it was simple things to begin and later, around 6 years old, when I was a little more proficient on the keys, I started to practice classical and jazz music. I developed an ear for music early on. 
DJ LIFE: You've managed to make a grand return that stuck to your roots, while at the same time, completely reimaging your set style. How did you go about deciding the direction of your new sound and how would you describe it?  
Hardwell: I've always believed an artist should not imprison themself to one particular style, but instead continue to evolve in whichever direction feels right for them at that time. For myself, I felt I wanted to go back and reconnect with the music that first sparked my love for electronic music, and I wanted to bring in a lot of these passions into my sound and sets. It's definitely a hard-edged, techier sound, which for some is labelled as "big room techno," and for others it's called something else. But, for me, it's just music I'm passionate about and reflects the Hardwell sound of now. As my new single "Anybody Out There" shows, there's still a strong wave of other influences in my music. 
DJ LIFE: When you first began playing DJ sets again, were you at all surprised by certain songs getting a bigger response than you'd imagined? If so, which?  
Hardwell: Yes, but for me that's one of the beauties of DJing. That buzz a crowd can give you to a certain track you just weren't expecting. Seems funny now, but "Into the Unknown" was a track I just wasn't sure how it was going to be received. It was a massive leap in sound and the first official single, so a big question mark was around that track. And I guess "Black Magic," just because of how techy it is in sound, and then "F*cking Society" because of how long it took me to finally nail that track down in how I wanted it to sound. 
DJ LIFE: What does your current DJ setup consist of for your sets?  
Hardwell: My current set up is a Pioneer DJM-900NXS2 with four Pioneer CDJ-3000s.  
DJ LIFE: How far off is your current setup from what you originally learned how to DJ on?  
Hardwell: Ah, it's a world away… like many DJs who've been at this a while now. My first entry to DJing was through vinyl, and later CDs, before it all went fully digital. I still have my Technics at home in my living room, and occasionally, I use them for DJing. But these days, I mostly use them for listening to favorite albums. 
DJ LIFE: If there was any one song you had to play in every set for the rest of your life, what would it be? What would be the one song you'd never want to play again?  
Hardwell: OK, I think I can cheat here a bit and say "Spaceman," because I'm guessing most fans would love that idea. One I'd never want to play… hmm… this is hard because I don't hate any music because I appreciate the effort that goes into making all music. But if I had to choose something, then I guess I'll go with Psy's "Gangnam Style." Although I can see it's a bit of fun, it was still crazy to watch how big of a global trend that record became. 
DJ LIFE: You've produced hundreds of tracks thus far in your career. Which ones would you consider to be your best and why?  
Hardwell: I think about this from time to time, and I'm really not sure, because I don't believe I've created my best work so far. It's why, even though my current sound is a lot harder and techier, I still want to explore vocal-driven anthems, because I love the timeless quality of those kind of tracks. I'm super-proud of my latest track "Anybody Out There," which is a big collaboration release, because I think it creates its own involuntary musical imagery, which is what a memorable track needs. Of course, I have to put "Spaceman" in the list because of its impact and relationship with the fans. Not an opus track, but "Zero 76," in many ways was a coming-of-age track for me as an artist in the realm of collaborations. When I can hear it, I can still hear the younger me producer in that track. 
DJ LIFE: You've mentioned you have a new single called "Anybody Out There" and that it's your latest big collaborative release. Why is this song special to you? 
Hardwell: It's a collaboration with Azteck, who I've known for a while because we've worked together on music before, and Alex Hepburn, who brings her incredible voice to the mix. Alex has this unique raspy quality to her voice which was the dream fit for the final version of this song. After the album, I wanted to re-purpose my new style into a vocal-driven anthem that blended other elements of my sound to create a sort of hybrid track. A song that has the right emotion, the right chords, and perfect balance in arrangement to fit the current sound. A lot of fans perhaps thought that because my new sound is a lot harder-edged, I've lost a passion for vocal-based dance music, so this project started out life as a way show them I still love the magic a big vocal track has. 
DJ LIFE: For those who might not have insight on what life is like as one of the world's most successful DJs, can you share some of the highs and some of the lows of your profession?  
Hardwell: For me, I love it. It suits me and allows me to be the person I feel I need to be, but like most things in life, there can be highs and of course, some lows. If you're doing 200-plus flights a year as a touring artist, it can leave little energy for life as a normal person, to hang out with loved ones, be creative. etc., which eventually turns into a low. But look, the highs, performing in front of a crowd, sharing new music, connecting with the fans. It's indescribable joy. So, from my perspective, I'm not complaining. I just realize now that it took me a while to strike the right balance, which makes me happy, between being at home or in my studio or being on the road. 
DJ LIFE: You perform at top music festivals across the globe, including spring performances at Ultra Music Festival Miami. How were these shows for you and what's it like to play these fresh sets for your fans? 
Hardwell: Ultra is like a home to me. I've been blessed to have so many incredible experiences on that stage. So, to have the most nerve-wracking performance of my entire career with my comeback show on that stage seemed like the best idea [laughs]. What an amazing, crazy run of shows that recent North America tour was. It was a crazy, crazy ride and I really loved every minute of it. The energy was so good at every show and the crowds were also really into the music, singing along and everything. I loved it. After a long album, I was excited to be back with new music and just freeing my set up a little more to include a real mix of everything I love, had just released and had been working on.   
DJ LIFE: What can you share with us about what you have lined up for the near future?  
Hardwell: Right now, I'm just keeping it simple and having fun in the studio, working on tracks, and releasing fresh music. After a big project like the album, which was a solo effort, I wanted to just get in the studio with artists I admire and create cool music. I have a lot of new material still yet to come out. My next track being the "Anybody Out There" collaboration with Azteck and Alex Hepburn, which is an important song for me. On the road, I've a busy festival season with shows at Balaton Sounds, Electric Love, Ultra Europe, Airbeat One, Parookaville, Tomorrowland, Dreambeach, Mysteryland, plus many other festivals this summer. I can't wait! 
DJ LIFE: You're releasing your next collab on Oliver Heldens' techno imprint HILOMATIK. What can you share with us about the release?  
Hardwell: I've been a fan of Space 92's music for a while now, and the prospect of combining the elements of his trancey techno and distorted percussion with my sound made this collaboration a really exciting project. 
DJ LIFE: The past five years, for you, has been a rollercoaster. Where do you see yourself in five years' time?  
Hardwell: Honestly, just being in the current place I am right now, which is a place of complete happiness and filled with appreciation for life and those around me. I have a good balance in life, and so I'm loving being back on the road, as well as spending so much creative time in the studio, whilst still being able to see friends and family, connecting with the fans again.  
Featured photo courtesy of Tomorrowland