"Diamonds On My Mind" by Eli Brown, a song that's been played in DJ sets for months, finally sees its official release.
Just in time for the end of summer, Eli Brown dropped his brand-new original "Diamonds On My Mind," and it's already one of the year's top tunes. Following months of teasing and inclusion within DJ sets all festival season long, "Diamonds On My Mind" finally sees its official release (August 25) through Astralwerks.
"Diamonds On My Mind" is an explosion of four-on-the-floor beat with a twist of synthesized fanfare. Adding to his rave-ready repertoire, Eli Brown's "Diamonds On Mind" not only serves up an infectious hook, but the song finds its novelty in the simplicity of its stripped back beat and singular rave synth lead. The techno-inspired tune is further punctuated by anthemic vocals that have had festival crowds around the world singing along all summer long.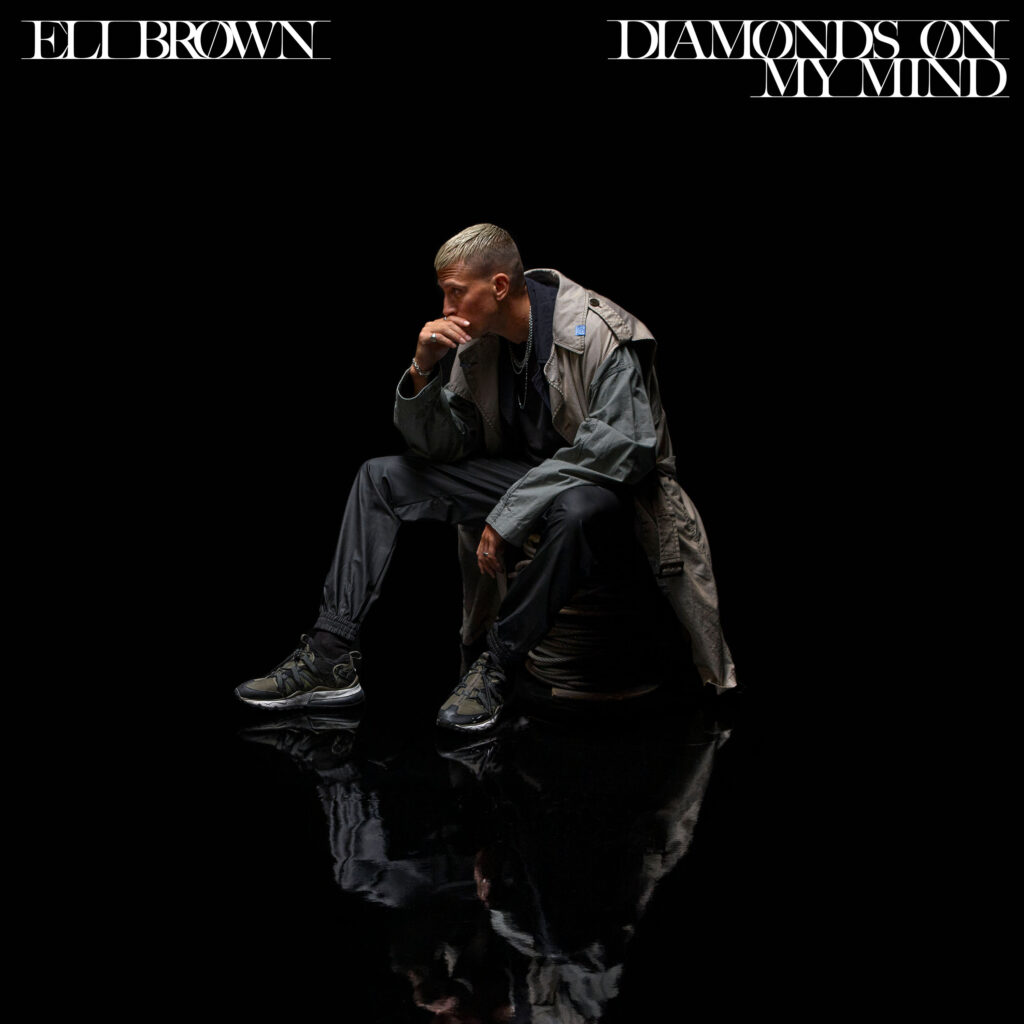 "Diamonds On My Mind" follows the recent success that the Bristolian DJ & producer Eli Brown has been seeing. His recent single "Be The One" became the momento of Calvin Harris' Coachella takeover in April, as well as his summer tune "Love Is Free," which was released in July.
This summer has already seen him play a packed-out festival season in Europe as he gears up to head over to the USA for a massive Factory93 endorsed tour, which will see him headline Space Miami and play his biggest show to date in Los Angeles. Full itinerary is listed below, and tickets are available to purchase here.
Watch: Eli Brown – Diamonds On My Mind (Official Visualizer):
UPCOMING ELI BROWN TOUR DATES
11/02 – Commonwealth, Calgary
11/03 – The Midway, Edmonton
11/04 – Celebrities, Vancouver
11/10 – Space, Miami
11/11 – Seismic Dance Event, Austin
11/12 – EDC, Orlando
11/17 – Prysm, Chicago
11/18 – Soundcheck, DC
11/24 – The Midway, San Francisco
11/25 – Anderson Street, Los Angeles
12/01 – Stereo Live, Dallas
12/02 – Stereo Live, Dallas
12/08 – Coda, Toronto
12/09 – Fairmount, Montreal
Photo Credit: Matt De Jong