The Tulum festival, Zamna, will make its SoCal debut as a stage host at Insomniac's new Interstellar Experience this August. 
There's a brand-new festival hitting SoCal on August 19 & 20 – and those familiar with Tulum's popular Zamna festival are in for a special treat. Interstellar, the latest two-stage festival venture from Insomniac Events, will include music curation at one stage from Tulum's highly-acclaimed Zamna Festival. Join thousands of party-goers in August at the LA Waterfront at Berth 46.
Zamna Festival is Latin America's premier dance music festival, celebrating the live and experimental sounds of house and techno deep within the Tulum Jungle. Zamna has become known for its overall aesthetic and unique blend of culture, art, and music, which will be reflected within the Southern California launch for the brand.
Interstellar, initially launched as a novel collaboration between Insomniac's trance-focused Dreamstate and techno-focused Factory 93 brands, debuts at the LA Waterfront at Berth 46 in San Pedro, CA on Saturday, August 19 and Sunday, August 20. The Interstellar festival experience promises a journey to the heavens with the harmonious vibrations and melodies becoming a soundtrack to a journey through the unknown. From the full roster of artists announced to play Interstellar, including Lane 8, Yotto, WhoMadeWho, Sasha & John Digweed, Mathame, Bob Moses, Mind Against, and more, the Zamna team will curate a stage direction to reflect the world-class artistry and musical experience that Zamna Festival is globally known for.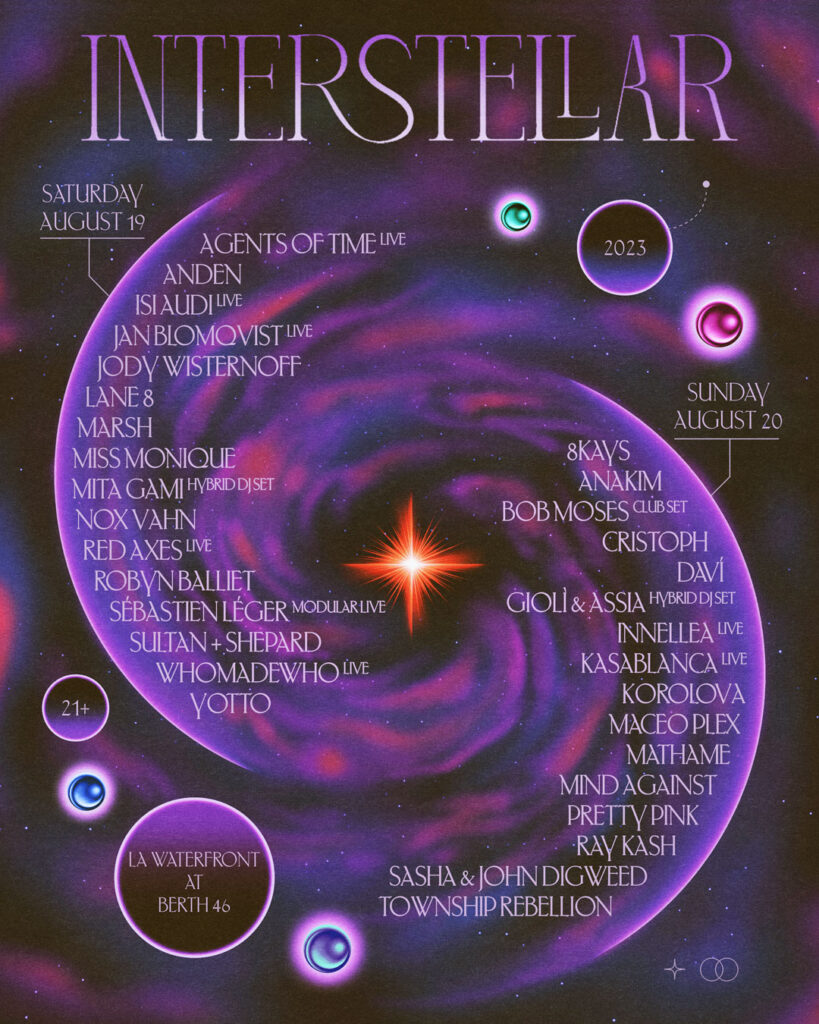 Since Zamna Festival's inception in 2017, its annual gathering in Tulum has become a must-attend event for music enthusiasts from around the world, who unite to celebrate the best of dance music in the mesmerizing Mexican paradise. Set against the backdrop of ancient Mayan ruins in the picturesque Yucatán Peninsula, Zamna Festival has integrated the local Mayan culture and traditions into the immersive jungle experience that goes beyond just the music. Building on the undeniable success of previous Zamna editions in cities like Barcelona, Madrid, Miami, New York, São Paulo, Tel Aviv, Zamna's first Southern California appearance at Interstellar Festival promises to be an oasis of allure, featuring top-tier musical performances, unparalleled production with customized lighting, state-of-the-art sound design, and immersive visual installations.
Single day and 2-day festival tickets are currently available for purchase at InterstellarExperience.com.