DJ LIFE had a chance to catch up Nick & Danny of Disco Fries ahead of their third studio album release, Another World.
In a singles driven market, Disco Fries continue to go against the grain. This time, they're serving up a brand-new artist album on their very-own Liftoff Recordings label. Available today (Friday, July 21), Another World by Disco Fries can be streamed or purchased, here.
Another World is full of quality features, collaborations, and songwriters; an eclectic mix of musical words colliding for a buzzworthy finished product. Previously released singles on the road to the official release of Another World include the U.S. Dance Radio smash "Pieces" with Bingo Players & VASSY, "Call Me Crazy" with LODATO, and the focus single, "Love You Loud," a collab with Ferry Corsten featuring Leon Stanford. The 9-track ensemble is a standout body of work from the Disco Fries, who have released two albums prior to Another World.
Just ahead of the release of their third studio album, Another World, DJ LIFE caught up with Nick Ditri & Danny Boselevic of Disco Fries to discuss all things music, DJing, producing, Finish My Track, and even some things in between. Catch the guys at this year's DJX Show as they lend their expertise on a panel during DJX '23.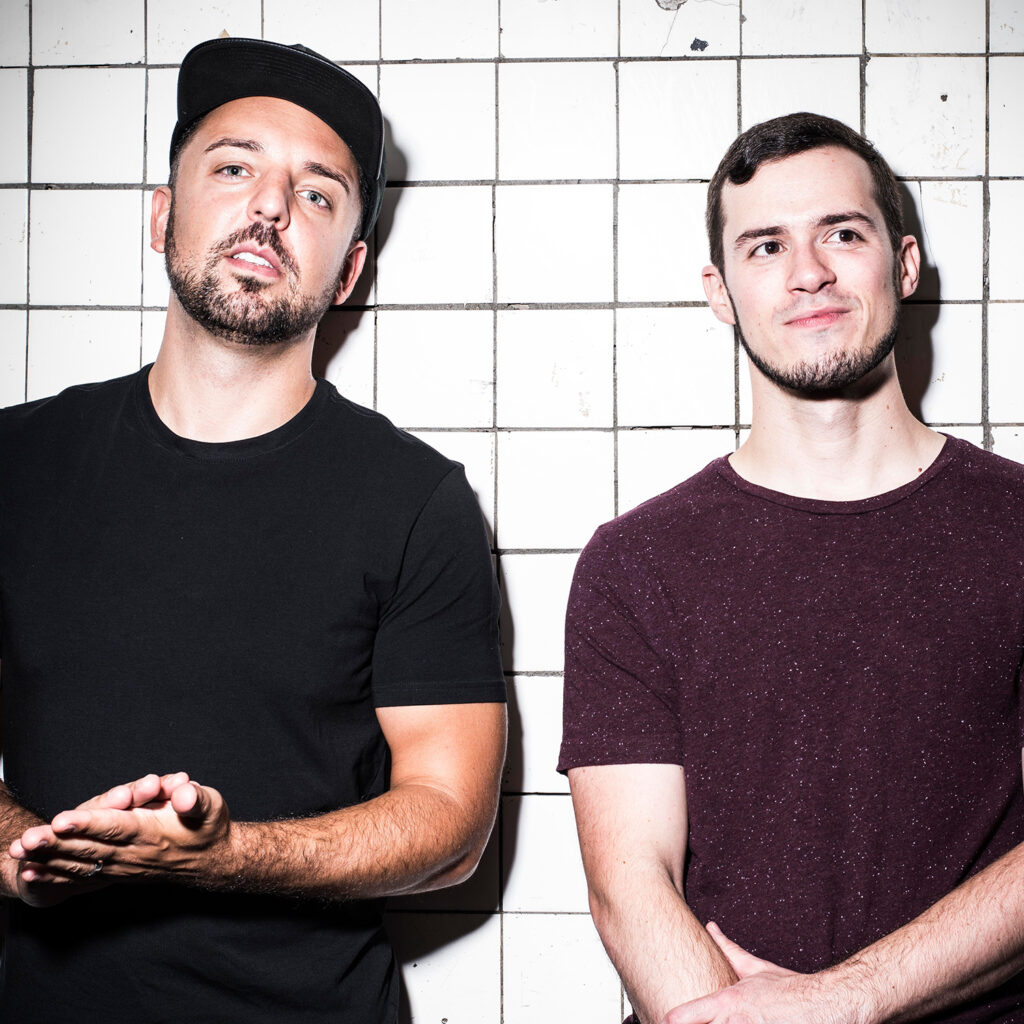 DJ LIFE Mag: Why Disco Fries? We're aware of the French fries with cheese and gravy "Disco Fries," but how and why exactly did you guys come up with the name and is there a funny backstory behind it?
Danny: Nick is a NJ-native, but I grew up Virginia where diners and disco fries aren't as common. One time I came to work with Nick at his place and at some point we had to grab something to eat. We went to a diner, and I saw them on the menu. They sounded ridiculous so I had to give them a try. Once we had music ready to release, we needed a name and that was the first thing that came to mind.
DJ LIFE Mag: What came first for you guys, DJing or producing?
Nick: For me it was DJing and shortly thereafter producing. I grew up playing piano and started DJing when I was around 13 years old. It was fascinating trying to find the middle ground between being a musician and a DJ and I was found that production felt like that land in between. The place where I could use my musicianship but also curate sounds in an interesting way into a production.
DJ LIFE Mag: As far as DJ setup and studio setup (programs, plugins, etc.) What did you first learn to DJ on and produce with?
Danny: On the production front we both had used early programs like FruityLoops and Sonic Foundry Acid in high school but when we go to college we moved on to Reason and ultimately Logic. It's wild to look back at the tools we started on and how we managed to fumble our way through using it when there were virtually no resources online to help us. As for DJing, Nick got started early using vinyl and rack mount CD units for mobile events. I had no exposure to it at all until we had already started making records together. The first few gigs we got booked to play, we used Serato Scratch Live and CDJs and Nick basically taught me in the booth as we went.
Nick: It's crazy to think that the first thing I could afford to buy for production was a small 4 track recorder and from there ultimately went in-the-box to a desktop setup with as many tracks as I could possibly want. I will say the nice thing about learning on a limited setup is that you learn how to stretch the limitations as far as they can go. When you don't have ALL of the tools, you figure out how to create them, manipulate in different ways, and it allows you do find some really creative ways to make music. Having all of those tricks when you finally dive into a full setup really levels you up.
DJ LIFE Mag: Fast forward over a decade later. What are the Disco Fries go-to DJ setups for DJing? Producing?
Danny: These days we're still working entirely in the box with me running Ableton Live and Nick preferring Logic Pro. We're both capable on both platforms though so sending projects back and forth isn't too difficult. We both have a pair of KRK Rokits and a matching sub that we've sworn by since the beginning. As far as plugins, we're long-time users of everything FabFilter, especially their Pro-Q 3, and also love Xfer Serum and the Kilohearts suite of plugins.
DJ LIFE Mag: Disco Fries just released the lead single "Love You Loud" with Ferry Corsten ft. Leon Stanford, from your new album. How and when did you first link up with Ferry for this record and why would you say you guys chose this as the lead single from Another World?
Nick: I'd have to say we chose "Love You Loud" as the lead single as it spoke to both of us as just a massive tune. Musically it hits the sweet spot of where we love to live in production-land and the vocal is exactly what we'd want to hear at a festival to sing along to. We linked up with Ferry early on in the Web3 space as we were both doing drops on RCRDSHP, and we ended up sending a seed of this song idea to him. He jumped all over it and the rest is history.
DJ LIFE Mag: Another World is your third album. How does this album differ from your debut LP? What can you share with us about the record? How long have you guys been working on it? What was your process in deciding which of your originals made the cut for the final track listing? 
Danny: Our last big project was the DF EP which we released on Enhanced in 2017. We really experimented with a lot of different styles and tempos on that project which was a lot of fun for us. Ultimately though it was a little bit of a curveball for our fanbase which knew us from the commercial dance originals and remixes we had built our name on. We wanted to focus on vocal dance records and keep the style more consistent this time around. It was a long process because we had a lot of collaborations and toplines we were working on in the summer of 2022 when we started. As we finished tracks we planned releases as singles because we didn't want too many tracks getting buried on an album. In the end, we released 5 singles leading up to the album release with another 4 making the cut on the final tracklist.
Nick: The other thing that has been super cool about this one and releasing it on our own label Liftoff is that we're able to make decisions about the promo super quick. If there is an activation we want to do or we want to go to a brewery and host a release party, do giveaways, etc. (which we did ;), we do it! There's no red tape.
DJ LIFE Mag: Disco Fries were previously involved in the DJX Show (then DJ Expo). What can you share with our readers about your experience?
Danny: We made our first trip to AC for the DJ Expo in 2008 and honestly I don't know that we would have gotten to the level we did as quickly if it hadn't been for the connections we made that summer. We introduced ourselves to as many people as possible and had made demo CDs to hand out which was helpful at that time. It was awesome meeting people who had heard of us or supported our remixes and definitely helped build a network that served as the foundation for our growth as professionals in the industry.
Nick: Co-signing Danny here. There is nothing like the DJX Show. It has always been our summer go-to for networking, reconnecting, and linking with the up and comers you might not be hearing about online. The people doing the work are the ones that show up and it's always been an amazing experience for us.
DJ LIFE Mag: On top of your producing and remixing as Disco Fries, you also created the innovative Finish My Track service. What can you share about how FMT came about and some of your biggest goals for what you provide fellow producers and music makers? 
Nick: Finish My Track was a product of COVID. We were doing so much "finish" work, helping take records from 60% to retail ready, over the years that we thought it would be productive to have something that ultimately could grow on its own. A service that ultimately we could bring in additional mixers, mastering engineers, and producers into that not only appeals to the established artists who need assistance, but also serves the up and comers. We created something boutique, affordable, and scalable, all packed into an e-commerce site which is somewhat unheard of in the production service space. Tied to FinishMyTrack.com is our weekly live stream with industry guests, shedding light on the tricks of the trade, production tips, and track feedback. We've just launched our premium member subscription and for $19.99 a month we not only offer tutorials, group calls, and sample packs, but also fee-free distribution. We have a tough time justifying artists paying cash to put out their songs so we're here to fix that.
DJ LIFE Mag: As veterans to the electronic music and DJ scene, what are some of your hopes for what people will remember the Disco Fries by? What are you hoping to leave behind as the DF legacy?
Danny: Obviously we'd love to get our music out to as many people as possible but more importantly I'm psyched to hear whenever a fan tells us how our music played a special role in some part of their lives. Whether it's some bro who remembers pre-gaming to us back in college or a couple who met at one of our shows, those are the kind of things that mean a lot to me. So, I hope we can touch a lot more fans in that way with this album and all of our music going forward.
Nick: Elevating humanity. I don't need to remind anyone that we're living in a time where the noise is amplified, the negatives are loud, and sometimes impossible to tune out. We want to give people the smile they need. Whether that's a fan who needs a pick-me-up by listening to a track or it's an up-and-coming artist who needs some feedback on their record to help get to the next level. By nature of our name, who doesn't smile when they get some fries in their hands?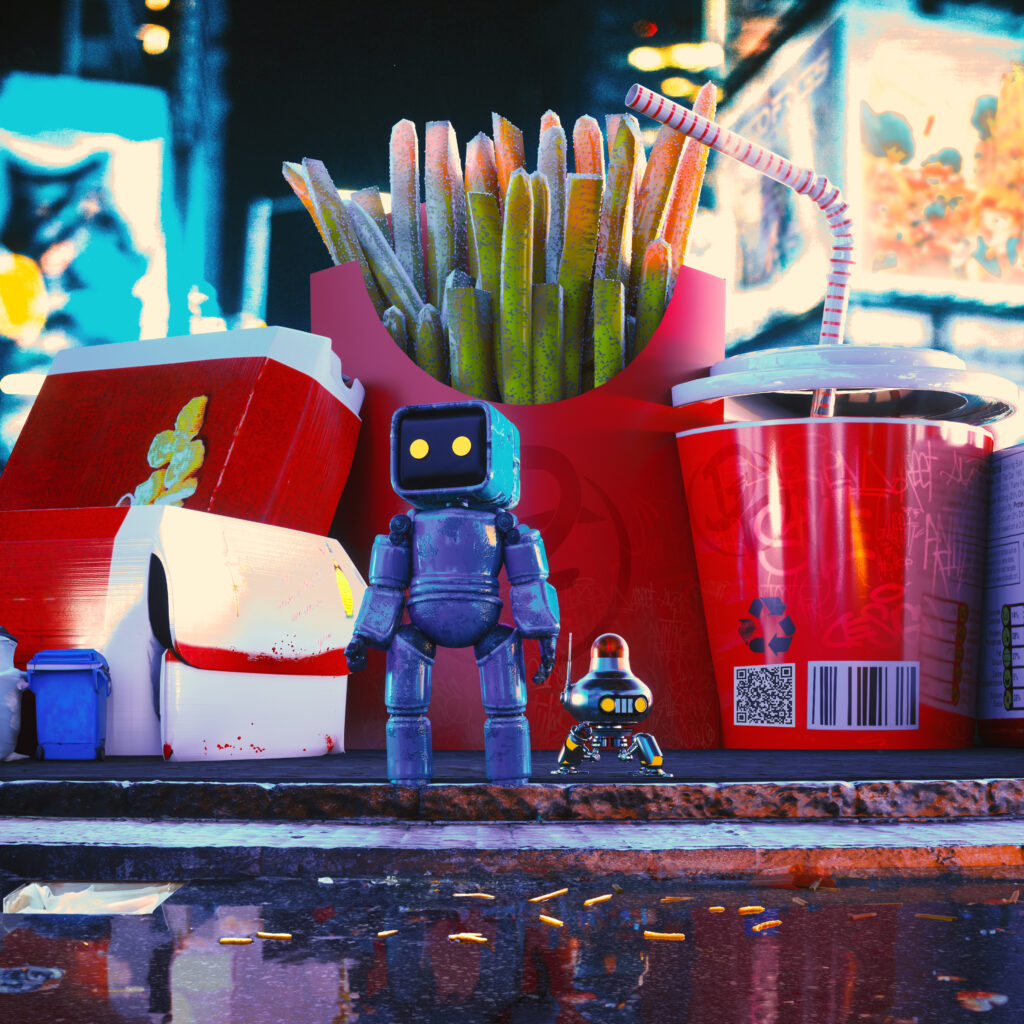 Disco Fries – Another World album tracklist:
Disco Fries, Reigns – Another World
Disco Fries & Ferry Corsten ft. Leon Stanford – Love You Loud
Disco Fries, VASSY, Bingo Players – Pieces
Disco Fries & Eche Palante – Give Me Your Soul
Disco Fries, Kastra, Britt Lari – Alone At Midnight
Disco Fries & Sarah de Warren – The Edge
Disco Fries, Todd Stucky, Kiral – Piece of Me
Disco Fries, Danyka Nadeau – Crazy In Love
Disco Fries x Lodato – Call Me Crazy