Out now through their very-own Apollo Records/AWAL Recordings, Disclosure's 'Alchemy' embraces freedom and expression.
Disclosure, famed electronic DJ and producer duo, composed of brothers Guy and Howard Lawrence, has just released their latest studio album, Alchemy. The 11-track LP focuses on the guys embracing a new sense of freedom and expression. Keeping things within the family on Alchemy, the surprise-released album does not include any guest features or samples.
Alchemy drops on the 10-year anniversary of their seminal debut album Settle – and it might come as a surprise to some of their fans expecting to hear a replica from the duo. On Alchemy, the Lawrence brothers bring things back to the basics as Guy's production embraces everything from jungle breaks and trance-like supersaw synth riffs to rapid tempo four-to-the-floor club tracks. On the other hand, Howard's ear for classic melodic song-craft is sharper than ever, and he uses his own vocals and lyrics more than ever before.
The 11-track Alchemy is a refreshing listen from start-to-finish, placing Disclosure's signature sound at the forefront. With this album, "stripping things down," without any major features or samples, it allowed for the famed duo to focus on showcasing their own talents and artistry, while exploring different sounds from outside of their usual wheelhouse and experimenting with a variety of electronic sub-genres. Alchemy is a groovy, deep, and personal surprise from Disclosure, as they put humanity on display. Captured in the intimate field recordings and interludes that give the album its impressionistic, diaristic, almost narrative quality: the gentle strum of guitar chords recorded on a phone, the sounds of a pet dog, the flight boarding call in an airport. "All our other albums were written in third person," says Guy. "Before now, very few of our songs were about things that happened to us and our lives."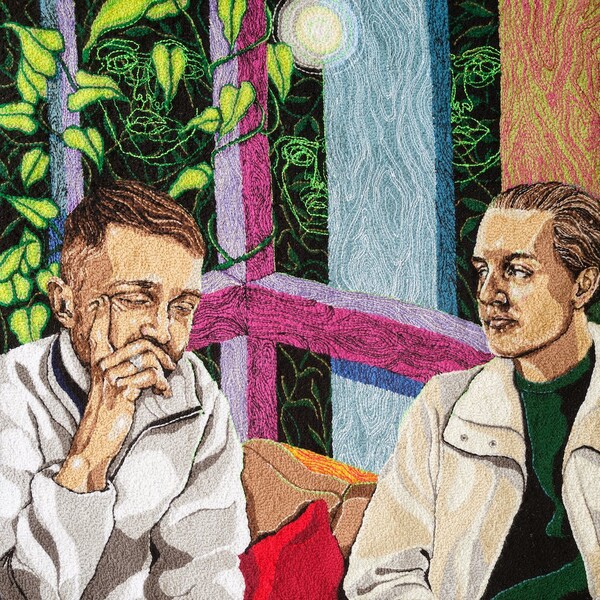 "This record is a celebration of us feeling liberated right now," says Guy. "We're no longer signed to a major record label. We're not going to tour this record. We can do whatever we like and be super creative."
"There was this combination of deep heartbreak and sadness, but also deep admiration and appreciation," Howard says. "Let's turn this horrible feeling into something beautiful. The whole idea was to channel pain into beauty—which, in hindsight, is always the aim."
Alchemy Track Listing:
Looking For Love
Simply Won't Do
Higher Than Ever Before
A Little Bit
Go The Distance
Someday…
We Were In Love
Sun Showers
Purify
Brown Eyes
Talk On The Phone
Disclosure first dropped their debut single, "Offline Dexterity," in 2010, when Guy and Howard were still teenagers (today, Guy is 32 years old, and Howard is 29). Their previous albums are Settle (2013), Caracal (2015), and Energy (2020). Disclosure have clocked up over 11 billion streams, sold over seven million albums, and collaborated with the likes of Sam Smith, Lorde, and The Weeknd. The brothers have performed major global shows, from a sold-out Madison Square Garden, to headline slots on Glastonbury's Other Stage, Reading & Leeds, Parklife, and All Points East, to large scale sets at Coachella and Bonnaroo, plus packed out shows at Alexandra Palace and The Warehouse Project. 
Featured Photo Credit: Rafski Wojnowski