"BRING BACK THE COLOR" ft. AURORA is San Holo's new single from his EXISTENTIAL DANCE MUSIC album via Helix Records.
San Holo returns with the lead single from his forthcoming album, "BRING BACK THE COLOR" ft. AURORA. Available now (Friday, June 2) through Helix Records, San Holo's new album, EXISTENTIAL DANCE MUSIC is slated for release this fall. The LP will be the third full-length studio album from the multi-faceted DJ and producer.
A one-of-a-kind tastemaker, San Holo hopes for electronic music lovers to experience a new definition of EDM, explaining how this is a crucial component of his forthcoming project, EXISTENTIAL DANCE MUSIC. San explains, "Music has always been a way for me to express feelings that I can't describe with just words… Words alone rarely capture something's pure essence and music seems to get a lot closer to capturing those feelings.
The single, "BRING BACK THE COLOR," is a light and whimsical record, inviting listeners to immerse themselves into the soaring and hypnotizing melodies of the track, which showcases San Holo's distinct signature sound. Capturing the true essence of his unmistakable sound, "BRING BACK THE COLOR" puts San Holo's uplifting production at the forefront while seamlessly meshing AURORA's delicate writing and strong vocal performance.
"Existential Dance Music (EDM) is all about our journey through life. It's about finding your way through the lows and highs and trying to see the light. "BRING BACK THE COLOR" is about yearning for vibrancy whenever your world gets darker." – San Holo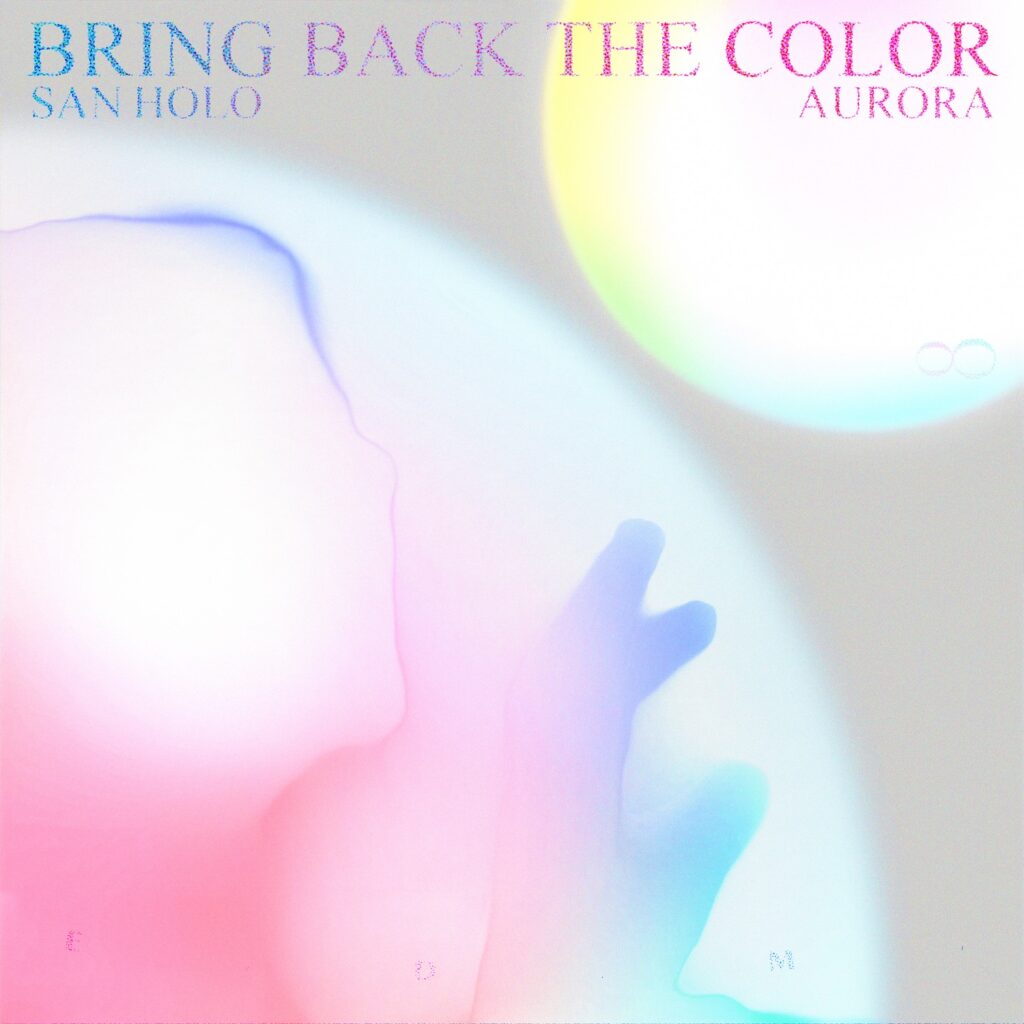 "Life is so existential by nature; We're all looking for meaning in this world, and I'm fascinated by our personal journey of finding purpose. At the end of the day, we all wanna see the light and feel connected to our true selves and the world around us; We want to feel at peace. Existential Dance Music is all about this journey through life. Our journey to light. The lows, the highs, the hellos, the goodbyes…" – San Holo
On October 11, San Holo will return to the prolific Red Rocks venue with a special show – San Holo Presents: Existential Dance Music. Joining him are special guests: Whethan, William Black, Rome in Silver & OddKidOut. Tickets on sale HERE. See a full list of all San Holo's upcoming tour dates, below.
June 22 – Sacramento, CA – The Park Ultra Lounge
June 22-25 – Rothbury, MI – Electric Forest
June 23 – Fresno, CA – Sunkissed
July 23 – Paris, FR – Lollapalooza Paris
Aug 12-13 – Baltimore, MD – Moonrise Festival
Aug 18 – St. Pölten, Austria – FM4 Frequency Festival
Aug 26 – Columbus, OH – Breakaway Festival
Oct 11 – Morrison, CO – Red Rocks
*More dates TBA soon
Photo Credit: Thorwald van den Akker