The new Louis The Child original, "Walls" with Claire Rosinkranz, is available now (June 23) with a music video.
Chicago-based duo, Louis The Child, returns with contagiously fresh new single, "Walls" along with SoCal singer, songwriter, and multi-instrumentalist, Claire Rosinkranz. Available now (Friday, June 23) through Interscope Records, "Walls" sees its release alongside an official music video. As an extended continuation of the newest Louis The Child chapter, "Walls" comes following the guys' previous single "Daybreak" with Zachary Knowles. On the journey to their sophomore album, Louis The Child reminds fans of the reasons they fell in love with the duo in the first place.
"Walls" is another catchy, high-octane, summery record from Louis The Child. This time, with the contribution from Claire Rosinkranz, LTC deliver a proper summer anthem, with a seemingly perfectly fitting music video. To coincide with the whimsical summertime tune, the official "Walls" video is aptly set on a bumper car course, matching the theme and aura of the song.
Aside from "Walls," Louis The Child prepare for the release of their sophomore LP with a recently announced second annual Alter-Ego event at The Brooklyn Mirage on August 19. At the multi-stage NYC event, the guys will be performing under their Black Marble alias as well as a back-to-back headline set along with a special guest. Over the course of the summer, LTC's Freddy and Robby will also be playing Lollapalooza, Moonrise Festival, and two shows at Red Rocks Amphitheatre on Sept. 23 & 24.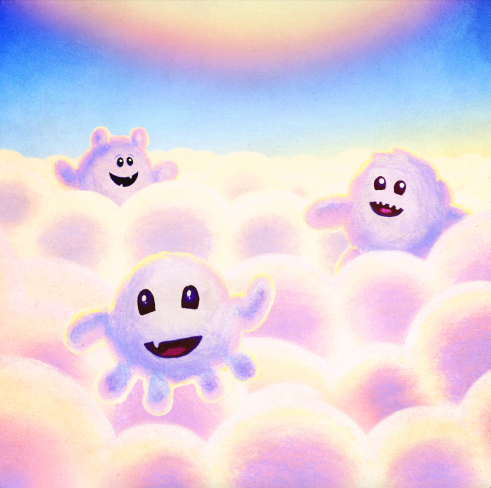 "We're excited for you to hear our new song, Walls with Claire Rosinkranz! This is a fun, light-hearted indie dance tune and feels perfect to bring us into the summer."– Louis The Child
"It was so fun teaming up with Louis The Child on 'Walls'! For me, the song perfectly captures what summer feels like, and I can't wait for fans to hopefully listen and dance to it all summer long." – Claire Rosinkranz
Photo Credit: Neema Sadeghi