Teaming up on a summertime pick-me-up single, Nicky Romero, Jonas Blue & Nico Santos release "All You Need Is Love" via Astralwerks/Protocol. 
With festival season officially in full swing, Nicky Romero returns with his uplifting, dance-pop sound. This time, Nicky Romero is joined by pop-dance mastermind Jonas Blue as well as producer Nico Santos on "All You Need Is Love." Available now through Astralwerks/Virgin/Protocol Recordings.
"All You Need Is Love" begins with soul-rendering vocals atop organic melodies, the track then swells to a euphoric, progressive crescendo to coincide with the chorus. Santos's performance brings the hopeful lyrics to life perfectly, while Romero and Blue's respective production skills present themselves as they intertwine elements of electronic and pop. The Protocol Recordings label boss, Nicky Romero, has already started the year off at the top, premiering "All You Need Is Love" in late March at the Ultra Music Festival MainStage. Not only was the track debuted at Bayfront Park for UMF, Nicky brought Jonas out onto the stage with him — and since then, dance music fans have been awaiting the release of this crossover summertime anthem.
"I really loved working with Jonas and Nico on this amazing record. They are both super-talented artists and are crushing it on each given occasion. Jonas has released earlier some of my favorite hit songs and is a master at creating emotional and heartfelt tracks. I got to know Nico just recently and immediately felt that his amazing voice would be the best fit for this song. When he recorded his vocals, it was an instant match as he perfectly conveyed the emotions that we wanted to send to the world. It was great to premiere 'All You Need Is Love' at Ultra Music Festival in Miami with Jonas back in March, and I'm happy we can finally share it with our fans and listeners around the globe" – Nicky Romero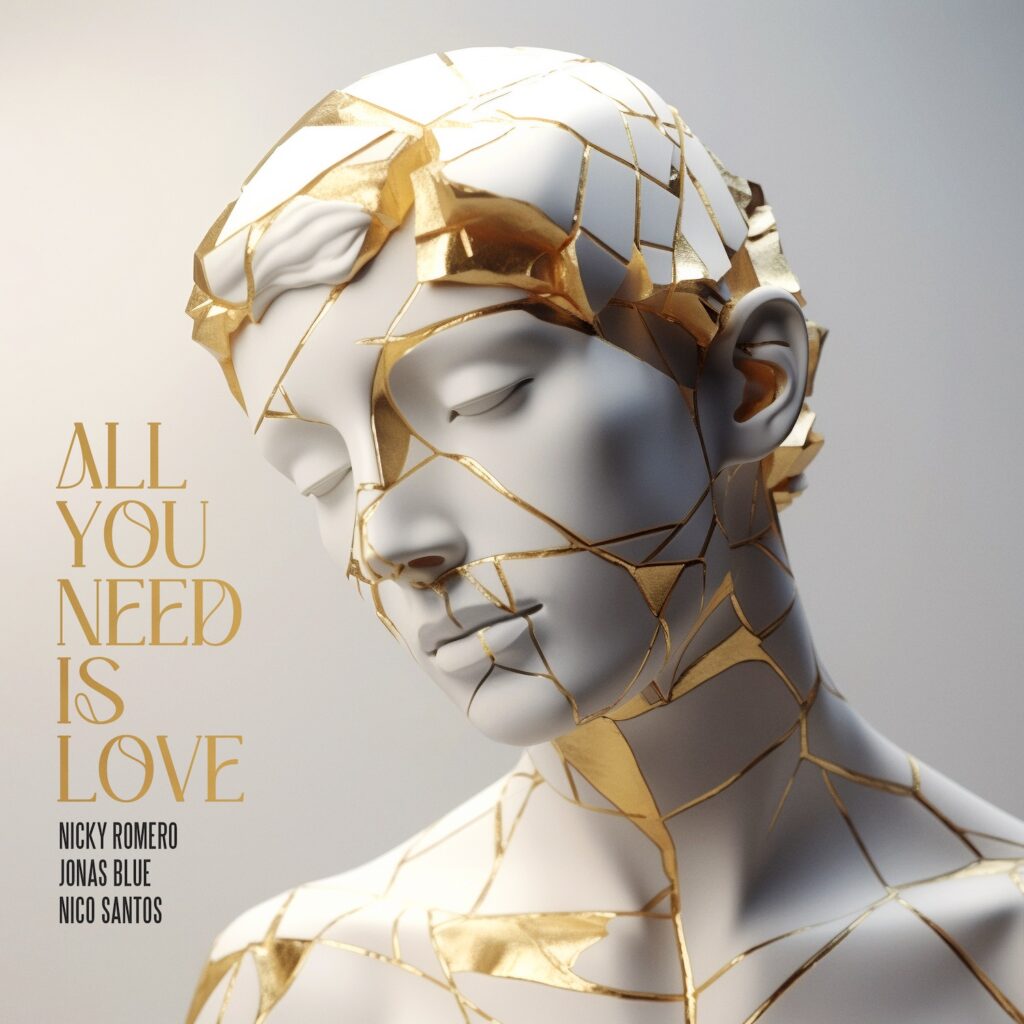 "Nicky has always been someone I looked up to since I started producing music, so it's an honor to collaborate with him! and Nico's talent has been on my radar for a while too, so this song felt like the perfect moment for the 3 of us to collaborate and I'm excited to see what the world think of this one." – Jonas Blue
"It's an honor to be able to collaborate on this great track with two of my favorite producers – Nicky Romero and Jonas Blue. The song is a reminder for us all: Even when you're facing great challenges and experiencing dark times, you should believe that brighter times are ahead, and you need to trust the power and the love within you to help you to get there." – Nico Santos
Photos courtesy of Astralwerks