Available today (May 5) via Big Beat Records, Galantis & JVKE join forces on new collaboration, "Fool 4 U" (ft. Enisa). 
Internationally recognized Galantis reunites with viral sensation JVKE to present their latest collaborative effort, "Fool 4 U," feat. Enisa. Available today, May 5, through Big Beat Records, "Fool 4 U" is the second collab between Galantis and JVKE, who previously worked together on their early 2021 smash single, "Dandelion."
Since the guys last collaborated, JVKE has become increasingly popular following his explosive single "golden hour," which was included on his this is what _ _ _ _ feels like (vol. 1-4) album. This time, Galantis & JVKE join forces with the talented Enisa on "Fool 4 U," which to no surprise, will instantaneously have listeners hooked. "Fool 4 U" delivers a mesmerizing flow, as Galantis, JVKE, and Enisa seemingly work effortlessly together. Seamlessly fusing distorted vocals with smooth melodies, along with a pulsating beat, the track is a perfect way to usher in the summer months.
Galantis are responsible for some of dance music's biggest mainstream anthems, including "Runaway (U & I)," "Peanut Butter Jelly," "No Money," "Bones" with OneRepublic," and "Heartbreak Anthem" with David Guetta & Little Mix, among others. The pair will resume an exciting slate of live performances this month, including EDC Las Vegas on May 19, and a headline show at Academy LA on May 20th. June will also see the second annual set of Midsommar Eve headline shows at Brooklyn Mirage on June 29 & 30. Check out a full list of Galantis tour dates and ticket information, at wearegalantis.com.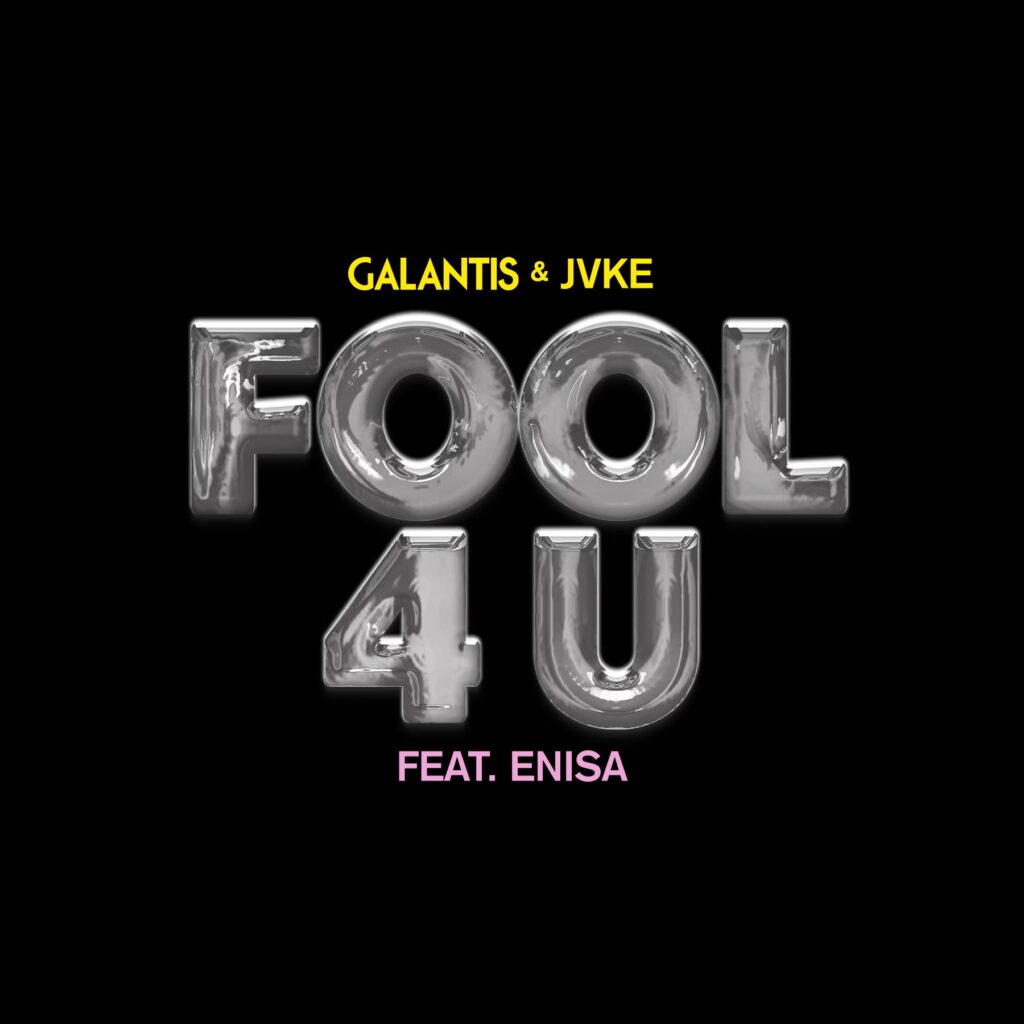 "It truly felt incredible to be back grinding in the studio with the one and only JVKE! He's seriously one of the most talented and exciting new artists around, and I just knew we had something really special with Fool 4 U… adding Enisa on vocals alongside JVKE took things to another level… couldn't be more excited with how the tune turned out and really can't wait for people to hear it!" – Christian Karlsson (Galantis)
Photos courtesy of Atlantic Records