if found & Luxtides release their new drum & bass collaboration, "Hollow," through Insomniac Records' Lost In Dreams imprint.
Los Angeles-based producer if found makes his return to Lost In Dreams Records alongside Brooklyn's Grammy-nominated singer-songwriter Luxtides for "Hollow," an emotive, energetic drum & bass breakup production.
Their bicoastal collaboration showcases both artists' displaying their strengths and letting them shine. Luxtides once again delivers a hypnotizing and instantly-gripping vocal performance that pulls at your heartstrings while retaining an underlying pop twist. The heart-pouring lyrics explore the emptiness associated with a difficult breakup, while the backing expands on the theme. Somber piano keys and bouncy basslines underscore the breaks and builds. The drops are an unrestrained emotional explosion. Crunchy low-end, futuristic synths, frenetic drums, and high-pitched flourishes create a sense of controlled chaos. Fusing elements of melodic bass and D&B makes "Hollow" a breakup ballad unlike any other.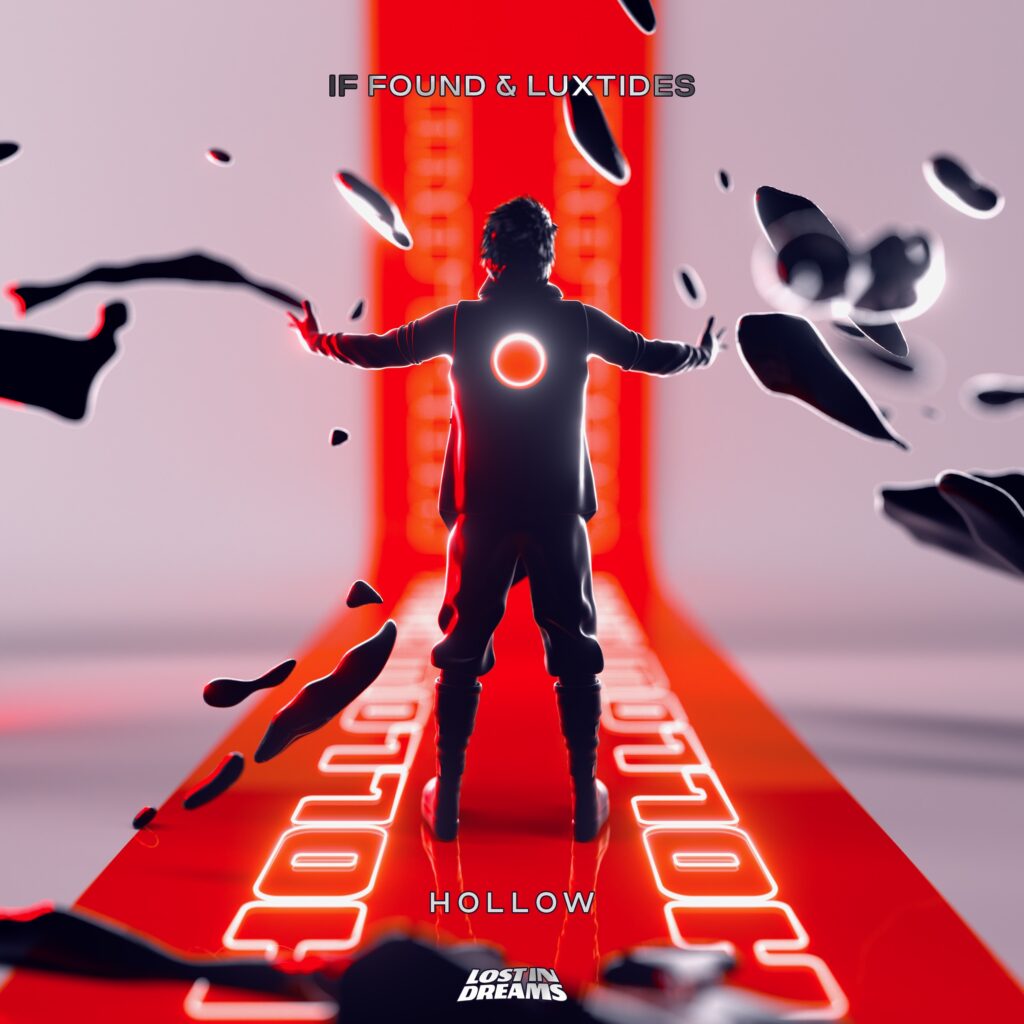 Speaking on how the collab fell into place, if found shares: "'Hollow' talks about the feeling of emptiness from the breakdown of a relationship. Danni (Luxtides) sent me the topline back in the summer, and I was instantly drawn to the haunting nature of her vocals on this one and wanted to lean into that by keeping the production darker in tone in the verses. I've been experimenting with more drum & bass and breakbeat-style drops lately and felt it fit well juxtaposed to the brooding first verse and driving second verse."  
Luxtides breaks down the creation process saying, "'Hollow' is about the breaking down of a relationship and the emptiness that comes with it, even if neither of you can admit that it's over. I wrote it last year via Zoom with my super-talented NYC friends Zöe Moss and Miette Hope. I was a fan of if found so I sent it to him on a whim over the summer. When he sent it back, I was completely blown away by his production. We worked back and forth on it for a few months and I couldn't be more excited with how it's turned out!"