Destructo & Snoop Dogg have joined forces for their new collaboration, "You Only Die Once," available April 21.
The newly released Destructo and Snoop Dogg collaboration has been a long time coming – and today, April 21, "You Only Die Once" is available worldwide on all streaming platforms. Ironically released at midnight on 4/20, the histories of Destructo and Snoop Dogg have already been intertwined, with the rapper performing his debut album Doggystyle in full at HARD Summer 2017. After years of attempts to work together musically, Destruco and Snoop have finally linked up for their first ever collaborative endeavor.
Destructo is one of the most influential players in electronic music, having founded HARD in 2007 and spurring the G-house movement of the 2010s via collaborations with rappers like YG, Ty Dolla $ign, Kevin Gates, and Denzel Curry. "You Only Die Once" adds to Destructo's already indomitable legacy, with the track seeing him team up with one of hip-hop's most important figures.
A spiritual successor to "Y.O.D.O" (a 2018 collaboration with GRAMMY®-nominated producer Chris Lake), "You Only Die Once" fuses its bass-heavy house beat with smooth, buttery flows from Snoop Dogg – a combination that results in an unprecedented matchup between two music titans.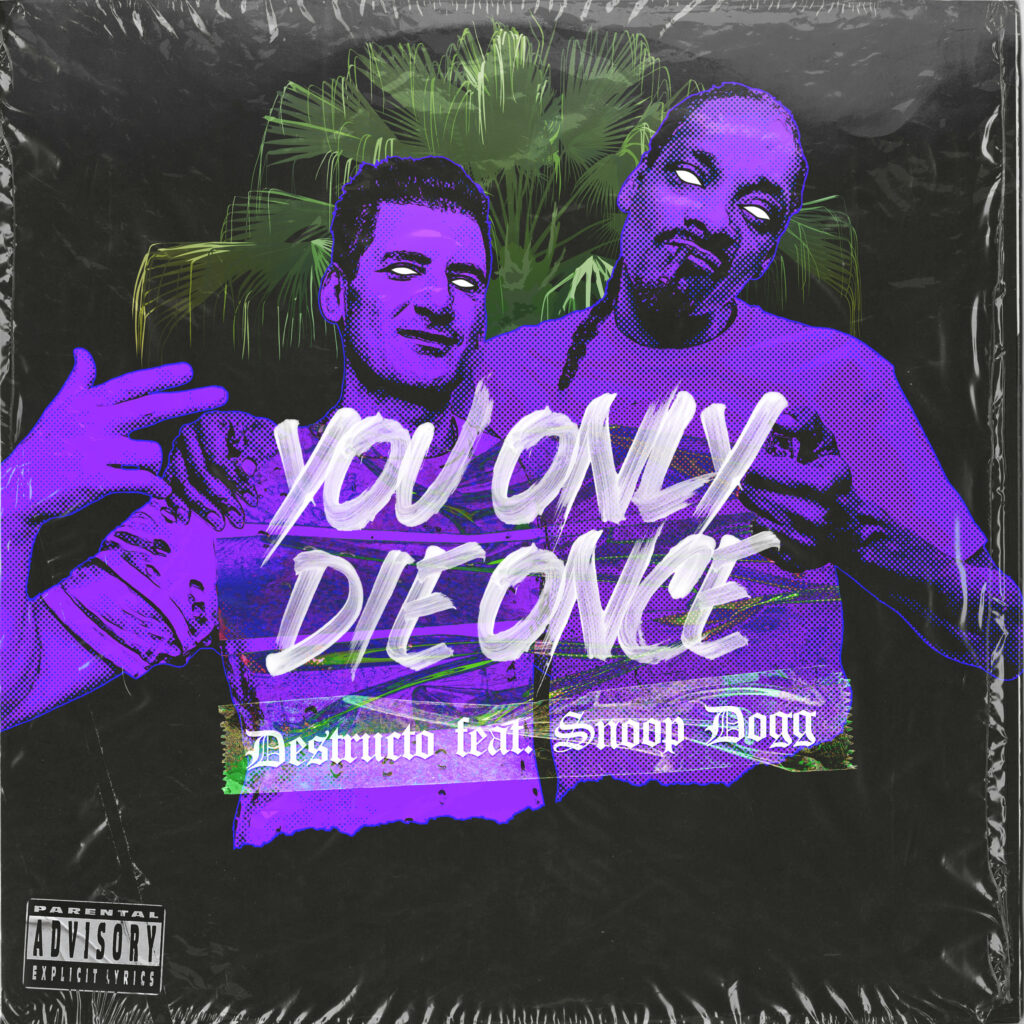 "What a dream come true to finally have a G-house record with the one and only Snoop Dogg – I've been a fan since "Deep Cover," his debut collaboration with Dr. Dre in 1992." – Destructo
The LA-based artist, Gary Richards, has been an electronic music staple since the 90s, when he was known for his hard techno sets. From there, he continued his claim to fame in the 2000s when he founded the dance music festival brand HARD. Fast forward through years of success to present day, and he's more successful than ever. Now, he currently heads up his own production company All My Friends, which throws celebrated events including the sailing music festival Friendship. He continues to pioneer a new, genre-blending sonic movement, fusing electro-house and hip-hop. With his newest endeavor, he's worked alongside prominent rappers such as Snoop Dogg, YG, Ty Dolla $ign, E40, iLoveMakonnen, Kevin Gates, Denzel Curry, and more.