Breakout artist BINGEWATCH has just unveiled a new THIS IS HOUSE MUSIC EP through Insomniac Records' IN/ROTATION imprint.
Released officially on April 25, BINGEWATCH dropped his latest EP, THIS IS HOUSE MUSIC, through the Insomniac Records imprint, IN/ROTATION. As a house head for quite some time, BINGEWATCH has always prided himself on being involved in all the different aspects of the genre for over a decade now.
When it comes to THIS IS HOUSE MUSIC, interestingly, the entire EP was created with his new analogue studio set up. The tracks draw listeners with a raw drum machine backbone, intertwined with deep-house inspired vocals and classic synth sounds. These summertime anthems possess a vintage sound, which make them a perfect fit for music festivals, pool parties, as well as daytime and late night after-hour events.
THIS IS HOUSE MUSIC was inspired by an elegant and sexy spoken-word vocal that lures you into a stunning deep-house groove with classic chords & a bass-line that really sets a mood. From the 3-track EP, "STAY" was created in a more minimal style to really show off the traditional M1 organ pluck paired with melodic vocals that allow the listener to get lost in the warm analogue ambience. Supported by a jumpy bassline and drums, "DANCE WITH ME NOW" has a more seductive sound with darker chords and vocals, this song is perfect on any dance floor during sunset.
Currently embarking on his 'LA TO NY' tour, BINGEWATCH also recently celebrated the release of his anticipated THIS IS HOUSE MUSIC EP with a release party which took place on April 22. Listen to the EP in its entirety and find out what BINGEWATCH has to say about the project, below.
"I was really trying to go for a super traditional and classic deep-house vibe with this EP. I love analogue gear and house music, so I felt that was the best way to showcase that in this EP coming out on IN / ROTATION. I'm really excited to put this out on IN / ROTATION, this label has supported many amazing artists that I look up to. Also, Insomniac Music Group as a whole has deep roots in house music and rave culture which makes it a perfect fit for these tracks. Hope you enjoy this sexy EP and my homage to the history of house music." –BINGEWATCH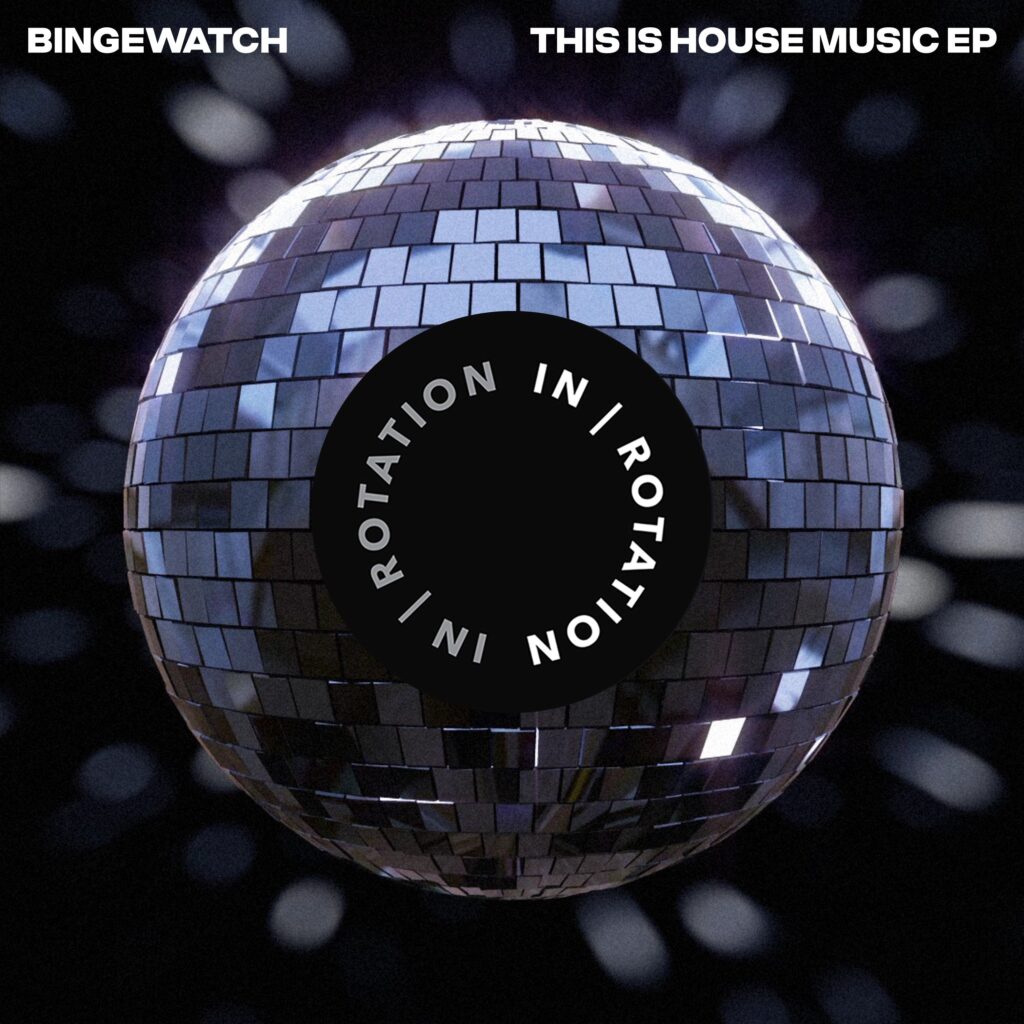 Over the course of his musical journey thus far, BINGEWATCH has received support and praise from the likes of heavy hitters within the electronic music realm, including deadmau5 and Chris Lake, just to name a few. As one of the biggest breakout artists in the genre, his Blind Tiger imprint has grown to be one of LA's household party brands known for their exquisite secret parties they throw with some of the biggest underground DJs.