The third part of Armin van Buuren's 'Feel Again' album trilogy has been released to make a complete 3-disc LP via Armada Music.
Armin van Buuren drops Feel Again, the much-anticipated follow-up to his multi-disc Balance album, and it's an even more elaborate and complex artist album than the last, which triumphs his 2019 double disc. Feel Again is available now (March 31) through his very own label, Armada Music.
Feel Again is a 34-track masterpiece of an album — running at 1 hour and 45 minutes – that serves up some of van Buuren's best and most original work of his career thus far. Stacked full of collaborations with dozens of other notable artists, as well as dozens of up-and-coming acts, vocalists, and songwriters, Feel Again is an eclectic body of work that dives into a multitude of genres. With trance at its core, Feel Again also showcases mainstream & commercial dance, various house styles (progressive, tribal, deep), and more. Some collaborators include R3HAB, Billen Ted, Matoma, Sam Gray, Maia Wright, Cosmic Gate, The Stickmen Project, Wrabel, Gareth Emery, Owl City, Blasterjaxx, Diane Warren, My Marianne, Teddy Swims, Wildstylez, Punctual, PollyAnna, Vanessa Campagna, Matluck, and many more
Van Buuren has been at the top of his game for over two decades, having just celebrated a prolonged 1000th episode of his A State Of Trance (ASOT) radio show. The show is now actually well above 1100 episodes, however, the initial milestone celebrations were rescheduled due to the pandemic. The ASOT Reflexion celebration took place across multiple dates in Amsterdam along with a live stream from the main stage and the Sphere stage, as well as a 6-hour classics set from the living electronic music legend.
Fast forward just a few weeks, and Armin took his radio show to Miami for another edition of his A State Of Trance hosted stage at Ultra Music Festival. This year's return to Bayfront Park and takeover of the Ultra Worldwide stage on Friday, March 24, included sets from Armin, Gareth Emery, Armin van Buuren b2b Ferry Corsten, Ruben De Ronde, and more. The takeover came a mere hours after Armin and his ASOT team won 'Best Radio Show' at the Electronic Dance Music Awards (EDMAs) at the Fontainebleau. Armin also headlined the Ultra MainStage on Saturday, where he delivered a proper set that included many tracks from his 3-disc Feel Again album. On Thurs., March 30, van Buuren broadcasted a special album edition of his weekly ASOT radio show, just in time to celebrate the anticipated official release all the LP in its entirety.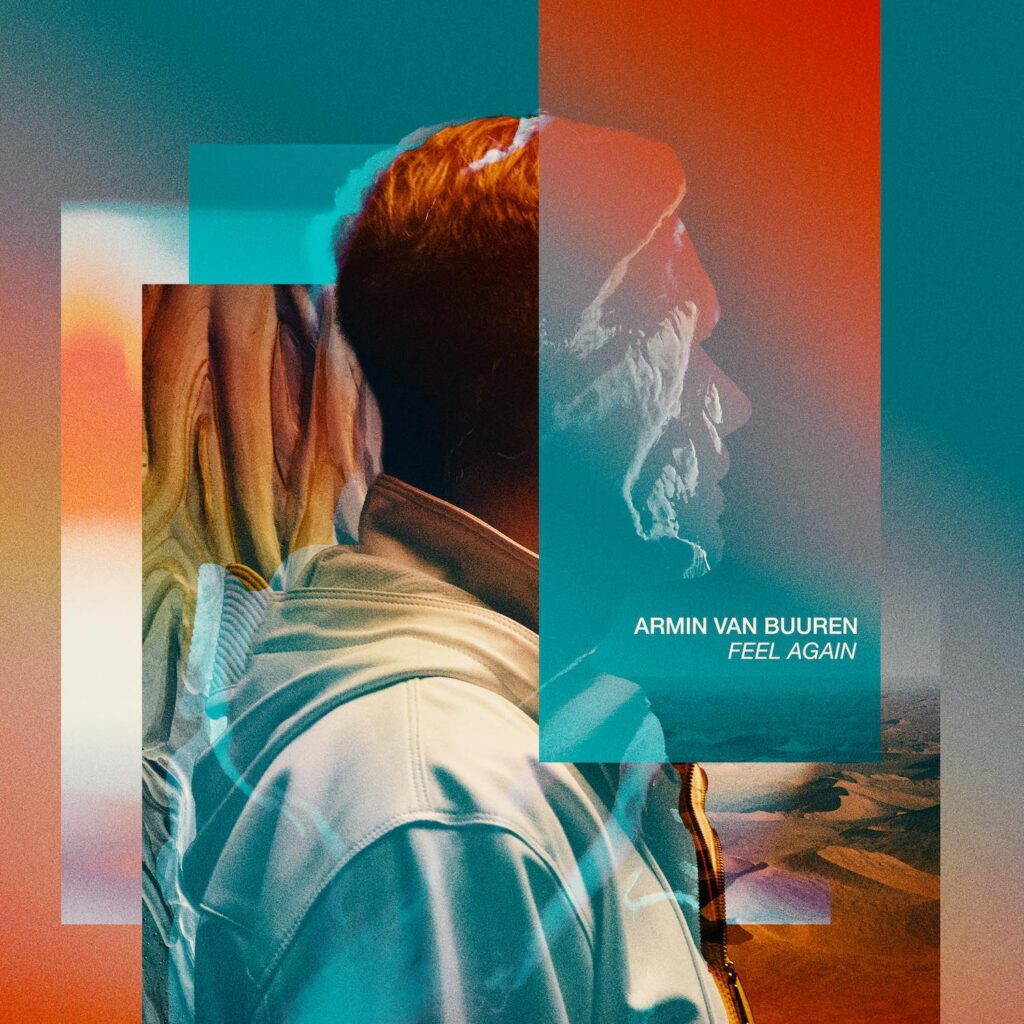 Feel Again Track Listing:
Feel Again, Pt. 1
Armin van Buuren feat. Wrabel – Feel Again
Armin van Buuren – Oumuamua
Armin van Buuren x The Stickmen Project – No Fun
Armin van Buuren & Sam Gray – Human Touch
Armin van Buuren & Billen Ted feat. JC Stewart – Come Around Again
Armin van Buuren – Let You Down
Armin van Buuren feat. Jesse Fink – Start Again
Armin van Buuren feat. Lucky Lou – Pas de Bourree
Armin van Buuren & R3HAB feat. Simon Ward – Love We Lost
Armin van Buuren & AVIRA vs Chicane – Offshore
Feel Again, Pt. 2
Armin van Buuren feat. Maia Wright – One More Time
Armin van Buuren & Blasterjaxx feat. 24h – Superman
Armin van Buuren & Gareth Emery feat. Owl City – Forever & Always
Armin van Buuren feat. Philip Strand – Roll The Dice
Armin van Buuren feat. Scott Abbot – I'm Sorry
Armin van Buuren – Computers Take Over The World
Armin van Buuren – Clap
Armin van Buuren feat. Simon Ward – Hey (I Miss You)
Armin van Buuren – Something Beautiful
Armin van Buuren & Diane Warren feat. My Marianne – Live On Love
Armin van Buuren feat. Husky – Shot At Love
Feel Again, Pt. 3
Armin van Buuren & Azteck – Tocando El Sol
Armin van Buuren & Wildstylez feat. PollyAnna – Typically Dutch
Armin van Buuren & Matoma feat. Teddy Swims – Easy To Love
Armin van Buuren feat. Stuart Crichton – Dayglow
Armin van Buuren & Blasterjaxx – La Bomba
Armin van Buuren feat. ZOI – Do Right
Armin van Buuren & Punctual feat. Alika – On & On
Armin van Buuren feat. Vanessa Campagna – Vulnerable
Armin van Buuren feat. Matluck – Letting Go
Armin van Buuren & Cosmic Gate – REFLEXION (ASOT 2023 Anthem)
Armin van Buuren feat. ALBA – State Of Mind
Armin van Buuren & Ahmed Helmy – Rhythm Inside
Armin van Buuren feat. Wrabel – Feel Again (Reprise)
Photo courtesy of Armin van Buuren's Facebook