Alison Wonderland has just released 'Loner The Remixes' EP through Astralwerks, including edits from Pauline Herr, VILLA, Moore Kismet, 1788-L, and more. 
Alison Wonderland seemingly tells a story through her music, which is what makes her such a relatable artist. Following the release of her 2022 album, Loner, Alison Wonderland returns with the anticipated Loner The Remixes EP. Available now through Astralwerks, the soaring 8-track EP includes an assortment of remixes from the likes of Pauline Herr, VILLA, 1788-L, Fredrick, LEER, Friend Within, Hex Cougar, and Moore Kismet. The genre-bending Loner The Remixes EP offers listeners various takes of album favorites, including newly envisioned interpretations and renditions certain to fit in plenty of DJ sets and upcoming playlists for months to come.
"I felt like I had hit my rock bottom," Alison Wonderland said of Loner in 2022. By openly sharing her own struggles, she started an important conversation about mental health. By the time the multi-hyphenate got around recording Loner, the light at the end of the tunnel was getting brighter. "It's the most positive, hopeful album I have ever written," Alison Wonderland said. "It acknowledges the darkness, but creates its own euphoria through it."
As one of the top electronic albums to be released in 2022, Loner saw a peak at No. 3 on the Billboard Dance/Electronic Album chart, garnering much success and praise from peers, music lovers, and critics alike. In sharing her own struggles and journey to see the light at the end of the tunnel, Alison Wonderland is not only relatable to fans through her social media channels, but even more so through her music. With nearly 1 billion combined streams to date, Alison Wonderland has become one of the most sought-after artists within the electronic music circuit. When it comes to accolades and accomplishments, Alison Wonderland earned the honor of being the "Highest Female DJ Billing Ever at Coachella" and was named Electronic Artist of the Year by Forbes in 2022.
After sold-out headline shows at such venues as Shrine Expo Hall in Los Angeles and Avant Gardner in Brooklyn, NY, Alison Wonderland will follow her successful Loner North American tour with numerous festival stops in 2023 including Lollapalooza in Argentina, Chile, and Brazil as well as the Hangout Music Festival in Gulf Shores, Alabama and more. Find more information, including Alison Wonderland's upcoming tour dates and ticketing details, HERE.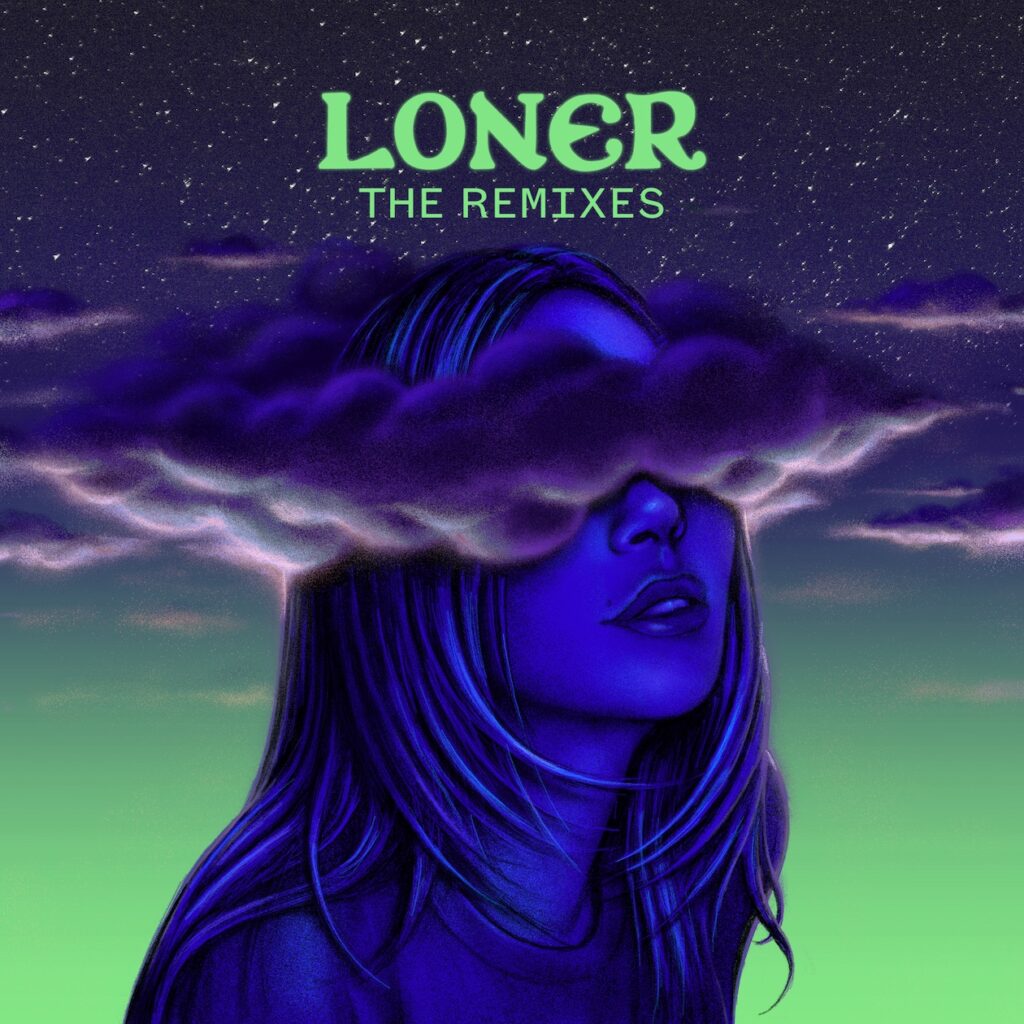 Loner The Remixes EP track listing:
Forever (Pauline Herr Rework)
Safe Life (VILLA Remix)
Fuck U Love U (1788-L Remix)
New Day (Fredrick Remix)
Down The Line (LEER Remix)
Something Real (Friend Within Remix)
Thirst (Hex Cougar Remix)
Loner (Moore Kismet Remix)
 Photo Credit: Simply G