MYRNE & Manila Killa join forces once again for a new collaborative single, "Conflicted," via Astralwerks.
MYRNE & Manila Killa have come together for the release of their newest collaboration, "Conflicted," which is available now (February 17, 2023), through Astralwerks. The pair are no strangers to working together, as the "Conflicted" release marks the three-year anniversary of their collaborative EP, Fluorescence.
Singaporean producer MYRNE proclaims of the new track: "2023 is the year I make music specifically for dancing." Joined by Filipino-American producer Manila Killa, "Conflicted" is a fresh, club-ready tune, which began with inspiration from a Soap party in Seoul. In fact, MYRNE was feeling so inspired that night that he recorded a voice note while the ideas were still fresh.
"While MYRNE lives on the other side of the world, the way we work is just through sending each other our projects. I was inspired by my nights out in the Philippines, reconnecting with old friends, and I wanted to express that energy in 'Conflicted'," says Manila Killa. "We're both on the same wavelength when it comes to our taste and direction in music, so it was pretty easy to go back and forth to finish the track over the few weeks."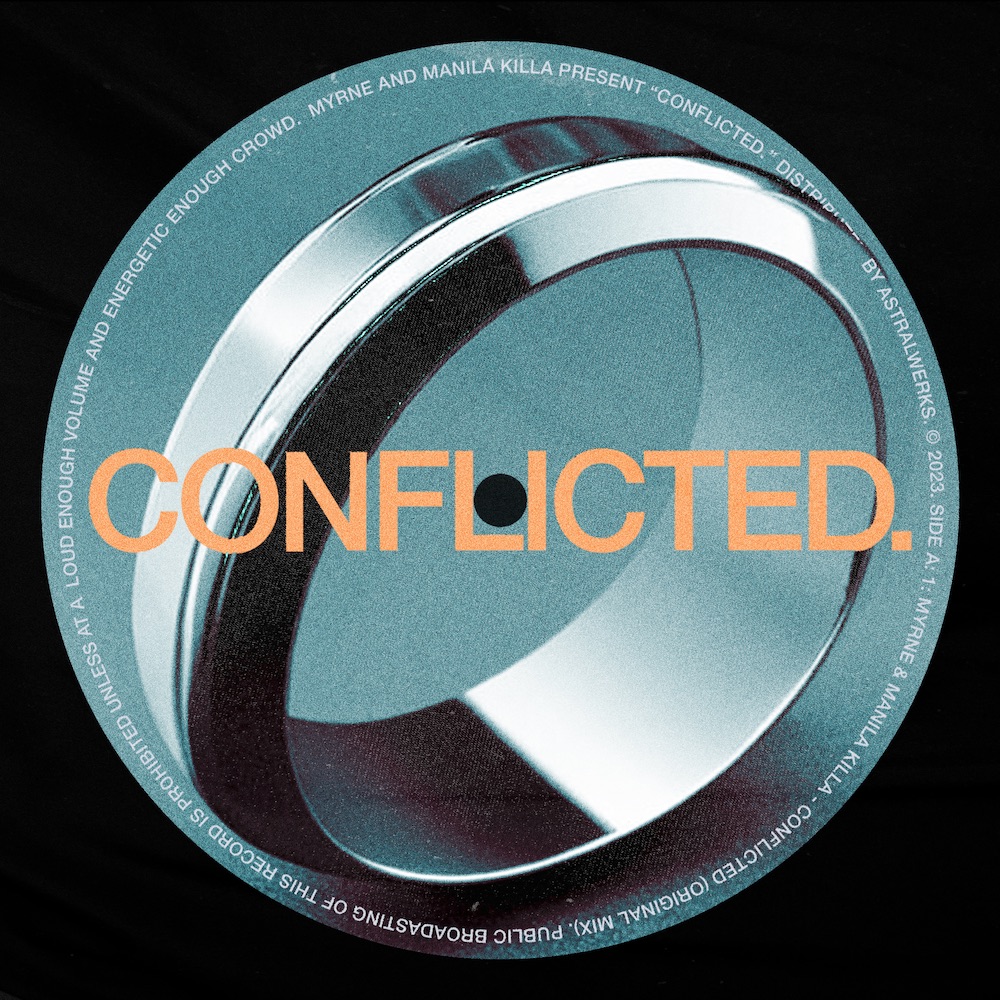 "Conflicted" is a testament to the pair's chemistry, which still remains prevalent years after their collaborative EP. What began as a simple, darker concept with a brooding drum loop, from MRYNE, once Manila Killa got his hands on the record, he flipped the entire song on its head, transforming it into something energetic. "Conflicted" possesses the four-on-the-floor house music structure yet manages an injection of cosmic thrills. Equipped with mechanical traces of techno, and a bouncy groove, it will even have you recalling the retro-futuristic glory of French house. Fusing their musical styles is apparent – and the finished product will leave you feeling anything but conflicted.
Photo credit: Brandon Densely