The surprise new album from Flume, 'Things Don't Always Go The Way You Plan,' includes unheard music from throughout his career.
Flume, GRAMMY Award-winning electronic powerhouse, has just released his latest studio album, Things Don't Always Go The Way You Plan – and it came as a complete surprise. Following teasers from his social media posts, Flume's latest LP appears to be curated from stashed away projects from his laptops and hard drives. Things Don't Always Go The Way You Plan is available now through Future Classic.
It's been ten years since Flume dropped his self-titled debut artist album in 2012 – and since then, he's managed to become one of the most sought-after names in the circuit. Racking in billions of streams worldwide, Platinum certifications in multiple countries, and a Coachella headline performance under his belt, Flume has certainly still got it.
Things Don't Always Go The Way You Plan is a 10-track ensemble which includes unreleased productions from across the span of his career. Incorporating the year of initial creation in each of the track titles, we're given a glimpse of "exports" from 2012, 2016, 2018, 2020, and 2021. A seamless blend of melodic tunes, both vocal-based and instrumentals, although a mixture of productions spanning the last decade, the finished product is a stellar body of work which proves to be more relevant now than ever.
To coincide with the release of his new LP, Flume will play a ten-year anniversary headline show at the Kia Forum in Los Angeles on May 5, 2023. Joined by Chet Faker and Kučka as support, artist presale begins Monday, February 13 at 10am PT with general on-sale following at 12pm PT, here.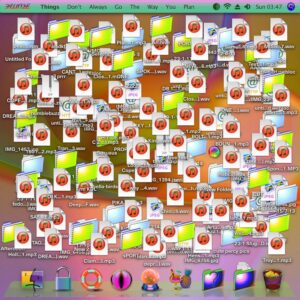 Flume Things Don't Always Go The Way You Plan Track Listing:
Counting Sheep (V2) [2018 Export Wav] feat. Injury Reserve
Nice 2 Know U 1.5.3 [2020 Export Wav]
Why 1.3 [2012 Export Wav]
Rhinestone 1.7.2 [2018 Export Wav] feat. Isabella Manfredi
Dream 1.2.2 [2016 Export Wav]
beat 58 1.1 [2020 Export Wav]
Close 1.2 [2016 Export Wav]
One Step Closer 1.4 [2021 Export Wav] feat. Panda Bear
SPOKE 2 ALIENS FINALLY 1.3 [2020 Export Wav]
Things Don't Always Go The Way You Plan 1.2 [2020 Export Wav]
Featured photo credit: Zac Bayly