Atlantic City, N.J. – What's new at DJX '23? Really, it's more about… what's nXt?   
Launching at this year's DJX show – America's largest and most-impactful trade show/exhibition – nXt@DJX represents an ongoing series of initiatives aimed at the discovery, promotion, and guidance of the DJ industry's emerging talent. Further, it gives the industry a first glimpse of what and who's to come. Its premiere is set for August 7-10, 2023, at the Hard Rock Hotel & Casino in Atlantic City, N.J.  
Designed to ensure opportunity for aspiring jocks to be heard, discovered, educated, and inspired, nXt@DJX will include a novel set of initiatives, specifically:
nXt DJ Summer Camp, for ages 13-18, will run three 90-minute sessions over three days inside DJX and it will be spearheaded by DJ HAPA, highly recognized as an industry vanguard behind the growing movement that advocates national DJ education.
Participants don't have to wait until showtime to be a part of nXt. A unique collaboration with BASSBOSS and #NoChaser Kidz DJ Café includes social-media campaigns, Atlantic City discounts, marketing, talent submission contests, and performance opportunities will round out this effort to encourage aspiring talent to enhance and experience DJX. Additional onsite activations include education, seminars, and coverage from the show floor. DJX will be adding a webpage by March 1 providing updates, information on tickets, and ongoing initiatives.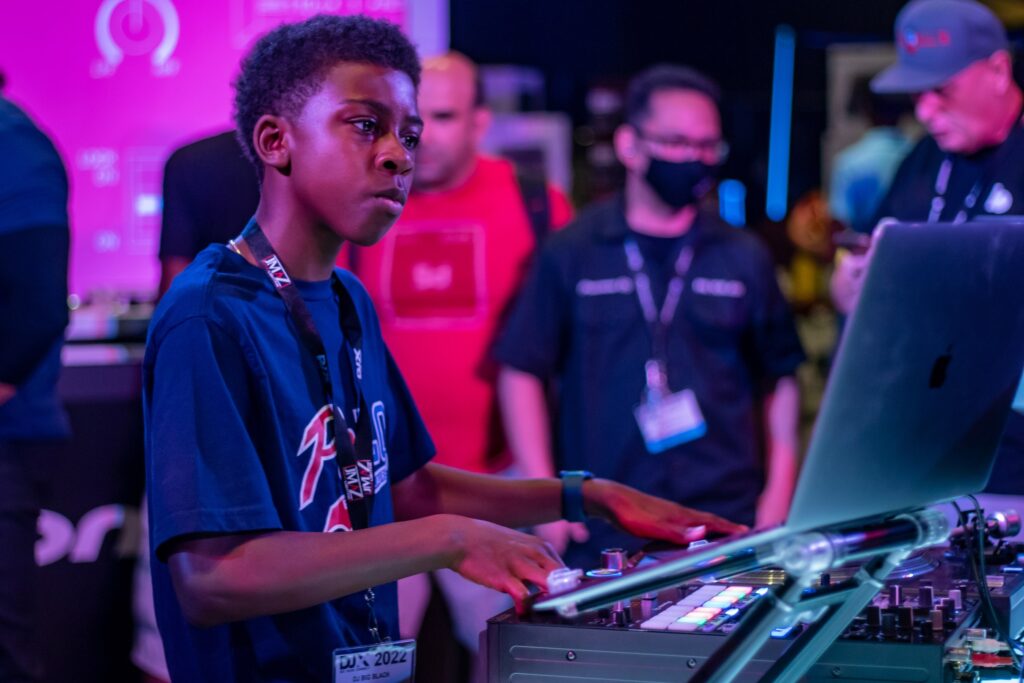 "At DJX, education is always the name of the game and having the ability to collaborate with brands and industry professionals on such an endeavor is really exciting," says DJ LIFE Editor Jim Tremayne. "We look forward to help youthful talent emerge in collaboration with Coach HAPA, BASSBOSS, the #No Chaser Kidz DJ Café, and others at DJX."
Produced by DJ LIFE magazine and Hazan Media Group, DJX will include a show floor featuring the DJ industry's latest technologies, a seminar/keynote schedule offering the freshest solutions, and sponsored After Dark events featuring top DJ talents. And now we have what's nXt, introducing the industry's emerging jocks.
Adds Shawn Hazan, CEO of Hazan Media Group (HMG) "nXt@DJX is a call for commitment that authentically unifies the industry and will see the show, its participating brands, dealers, and professionals play their parts in the future of the DJ community. It is humbling to be able to work with industry thought leaders on passion projects like nXt. It speaks to not only our future vision, but that of the collective DJ industry."
HMG is an integrated media company that positively impacts the industry through content creation, distribution, and in-person events aimed at building community.