Out of all the disc-jockey companies that we here at Digitera have as clients, there's no one finer at dealing with bridal shows than Ken Cosco from Boston's A Touch Of Class DJ's.
This past weekend, Cosco had his first show and kept up his efforts, resulting in his best sales results in many years. Helping him every step of the way, I found myself wondering why other DJ companies don't do as much as Cosco does to make these shows the catalyst for a comprehensive sales effort… which, in turn, inspired the topic for this article.
Here are some handy tips, both technical and organic, that DJ companies across the world should strongly consider when executing their bridal-show booth efforts.
Landing Page. Have your web guy make a dedicated page on your site specifically for brides. Talk about whatever show specials you may have going on, and make sure you give it a good custom URL. In Cosco's case, he uses the URL https://atocweddings.com/bridalshows/ … which actually helps his SEO juice a little bit for whenever someone in his area searches for the keyword "bridal shows."
Logo Variation. In keeping with my ever-present "speak-to-the-customer" theme, have a variation of your logo done up that "speaks to weddings." Take a look at this logo, designed to reach out to DJs for marketing. Using this example, perhaps alter your logo, so that it's a wedding variation. In Cosco's case, he has a completely unique site just for weddings!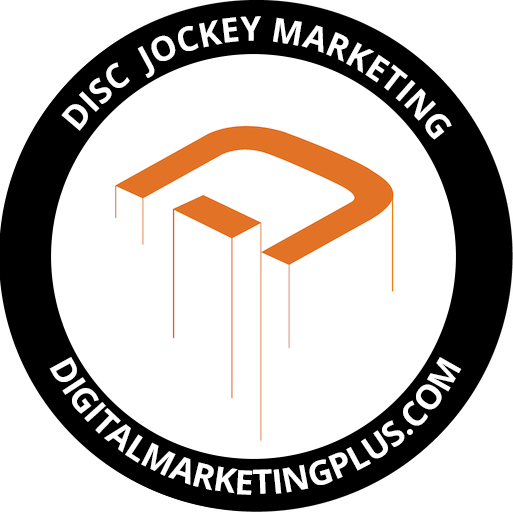 QR Codes. Going along with this landing page, Cosco uses QR codes that bring people right to his bridal show URL, and uses them on all his promotional materials… flyers, posters, in-booth, etc. Make it easy for the brides to find the page you want them to land on.
Get your form-game strapped on tight, and have a bride-centric form designed. Don't be lazy and just redirect users to your contact page. Make your brides feel like you care about their event and design a form that speaks directly to their wedding.
Fresh Photo. Once you're finished setting up your booth, have a quality fresh photo taken (see above for an example), and send it to your web person ASAP. He or she should be standing by to swap in this photo at the top of your landing page. Doing this will help brides remember passing by your booth, and help greatly with your follow-up efforts.
AirDrop Campaigns. Any good iPhone user will know how to use the AirDrop function. But, have you ever used it at an event such as a trade show? Have a custom-designed image just for this purpose that prompts people to visit your booth, and send it to every phone within range.
Post-Event SMS Blast. Your form should have a field to capture the client's cell number. At the end of every show day, take the cell numbers and import them into whatever text-message-blasting service you use, and send a text blast in the early evening of the same day as the show. The reminder will be appreciated, and you'll generate call-backs.
Post-Weekend Email Blast. On the Sunday evening or the Monday morning the next day, have your email blast ready to go. Remember your basics… less is more, include a call-to-action, use fresh photos from your show booth itself… and tell your brand story as succinctly as you can.
Drip Campaign. Taking the email blasts to the next level, use drip campaigns to pre-program a series of bridal-show-related emails that will auto-send to every one of your users that filled out a form. You'll have to spend some time setting up each email in the series, but it's well worth it overall, as you will eventually save hours and hours over the course of the campaign.
Zoom Calls. Most importantly, clear your schedule for many, many Zoom calls. A well-executed sales effort will result in two to three weeks of Zoom-call appointments, which is the final step in the process in order to close the deal and get the contract signed. Focus on the brides, and push back everything else until mid-February, and go get that business!
I'm skipping over important topics, such as booth design, load-in/load-out, etc. The gear issues of a booth are better told by a DJ who's currently still active in these shows, rather than a retired jock like myself. (Perhaps we can convince Cosco to do a follow-up on this article to address these points?) For now, add my above tips into our workflow, and enjoy the same success that A Touch Of Class enjoys each and every year!
Jordan St. Jacques is the President/Lead Digital Marketer at Digitera.Interactive in Ottawa, Ont., Canada.
To check out more business tips, click here.