After unleashing a steady barrage of new music, Nostalgix is back to share her Supah Fly EP with the release of its final single, "Party All Night" featuring Chi City.
Following up previous singles "Supah Fly" alongside Michael Sparks and "Options" featuring Lano Bandz, the Vancouver continues to showcases her sassy production prowess with a hard-hitting trio of tunes that are primed to ignite dancefloors.
"I'm so thrilled to share my new EP 'Supah Fly' with you. With this project, I wanted to capture the energy and fun of what it's like being at a festival or a show. Last year I was touring for the first time in my life and doing the craziest performances. It inspired me to experiment with my sound and create more high-energy records that embodied the lifestyle that I was living. I worked with other incredible artists such as Michael Sparks, Lano Bandz, and Chi City to bring the songs to life. Supah Fly is all about having the time of your life, not giving a f*ck what anyone thinks, and being bad as hell," Nostalgix explains.
Stream Nostalgix's Supah Fly EP in its entirety below.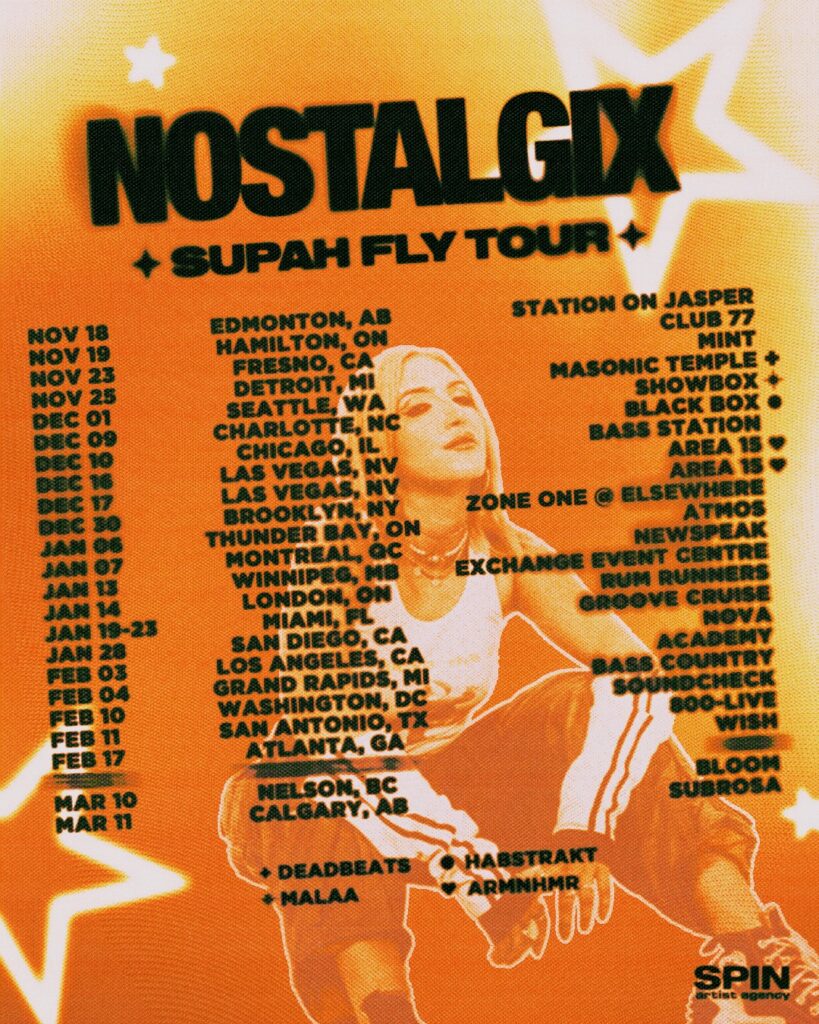 To check out more music, click here.