Los Angeles – We've come a long way since the days of crate-digging and lugging 12-inch vinyl from gig to gig in the trunks of our cars. We've even seen some unbelievable technologies come onto the scene that are changing DJ culture forever – for example, where would we be without the invention of the CDJ? And even recently, we were hit with some major innovations like the Phase DJ wireless DVS controller and real-time stem separation in DJ software.
In a sector of the music industry that relies so heavily on technology, the need for the next-and-best tools is ever-expanding. How can DJs, as well as producers, stay ahead of the game and find success in such a competitive landscape? Enter BPM Music's Angel "AROCK" Castillo.
Have you ever wondered, "Where do DJs get their music?' If so, then sit back and keep reading because we sat down with the CEO of one of the most well-known (and most-used) DJ music delivery services in the world. Angel "AROCK" Castillo built the L.A.-based BPM Supreme from the ground up and has transformed the success of the platform into a suite of music-subscription services, dubbed BPM Music, that make a musician's life easier.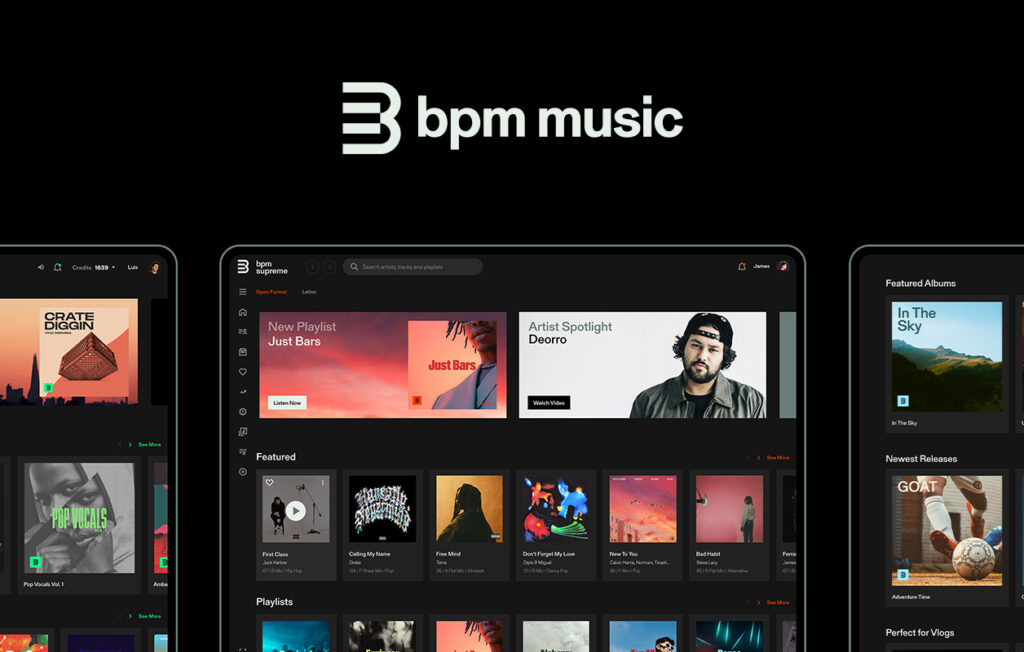 Keeping up with the speed of technology, Castillo has been plotting BPM Music's next move into the future, where music and tech merge to create something beautiful. From robust music libraries made for DJs to the company's online sample library, BPM Create, the company is dedicated and determined on getting content into the hands of DJs, producers, and musicians alike.
For our readers who aren't familiar, tell us a bit about your background and how you got into this business.
I got into DJing at around 12-years old. I was mesmerized by the way the DJ could control a room, and I knew I wanted to be in that music world. Around 2004, I started working as an intern at a record pool. That was when I noticed the need for DJ-ready music. There wasn't a specific resource at that time for the DJs, and so that's where the idea for BPM Supreme was born. BPM Supreme is now the No. 1 music service for DJs and we name people like DJ Jazzy Jeff, Deorro, and TroyBoi as some of our users.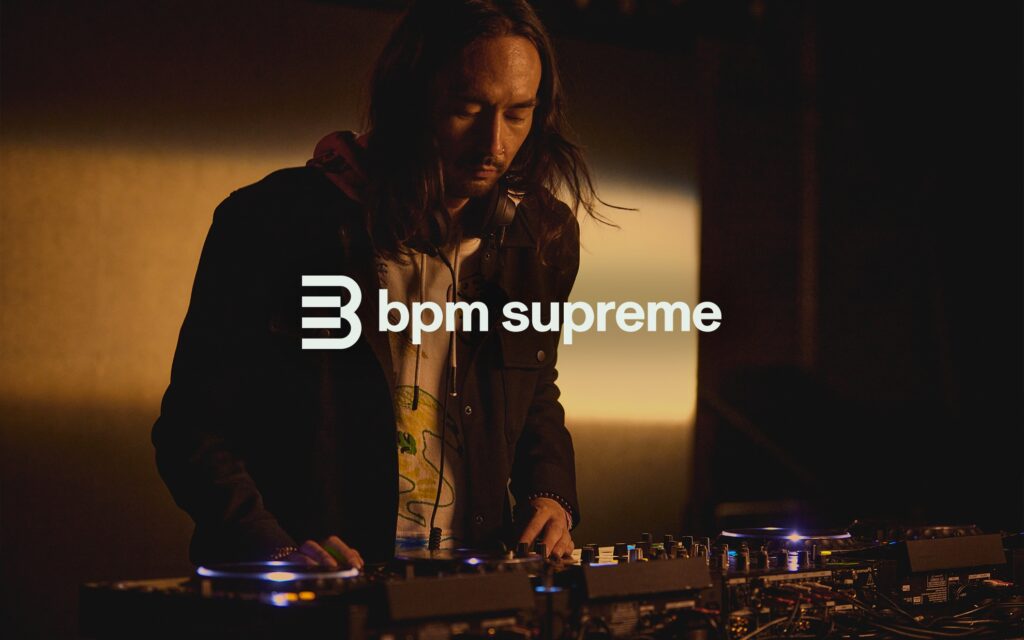 Do you ever miss DJing?
Occasionally I'll get the itch to DJ, but when I do, I just get in the studio with some friends or create a remix on my own. I think it's much more fulfilling to be helping thousands of DJs around the world than to be DJing myself.
You've just relaunched BPM Supreme's subscription platform. What can you tell us about the updates users will find?
Yes! The BPM Supreme and BPM Create platforms just received a total revamp – brand-new interface and lots of new features. The biggest improvement I'd have to say is that now we've combined our open format and Latino libraries into one platform (BPM Supreme). It's going to make it so much easier for DJs to explore all of the music we have to offer in one place. They can subscribe to one of the services or both, so it's very convenient. With the introduction of BPM Music, this fusion just made sense.
Tell us more about the introduction of BPM Music. How does that change what your overall business model is?
BPM Music describes our company as a whole. We want to provide every kind of tool a musician might need and be a complete resource for them. Having BPM Music as the parent company, alongside our new logo and rebrand, I think makes it clear what we're here for, and that's the music. Whether you're a DJ, producer, composer, songwriter, or content creator, we have something to offer.
When you say BPM "bridges the gap between music and tech," what does that mean and how are you and your team doing it?
Merging music and tech is just as much a mindset for our team as it is an active purpose of our products. We go into every task we do with the intention to make life easier for our users. Ultimately, this all comes back to the tech side of things and working to make the most innovative tools available for our customers.
Where do you see the music industry going in the next five to 10 years? 
If you look at the advances we've made in just the last 10 or 20 years, it's almost inconceivable to imagine what we're capable of in the next 10 or 20 years. Specifically speaking about the DJ industry, I think Serato Stems and Algoriddim djay Pro are great examples of technology altering how DJs play and perform. I've always been fascinated by tech just as much as music, so these two worlds colliding are just the best. I also think a lot of DJs and producers are going to get more involved with VR, virtual touring, and Web3. There's a whole lot of opportunity in Web3 just waiting to be realized. The virtual touring space and virtual reality, in general, are only improving and getting more cutting-edge.
How did BPM's new advisory board get involved with updating the platforms?
Going into the redesign, the rebrand, and making updates to platforms, it was important for us to tap into the community and receive valuable insight. We basically got the best people in a room to discuss our goals and find new solutions. Our advisory board is a mix of DJs, producers, and artists who are also very business-minded and entrepreneurs themselves. Members include DJ and producer Deorro, Grammy-winning producer duo Play-N-Skillz, Grammy-winning producer MyGuyMars, rapper and actor Torae, DJ/author/entrepreneur Mick, and most recently added, Clinton Sparks, a Grammy-nominated producer known for his work on Lady Gaga's Born This Way.
What's next for BPM Music?
The BPM brand has grown so much over the past few years and our services have evolved. What's next is to continue growing our suite of music tools, expanding our libraries, and refining the features as technology advances. We have our finger on the pulse of the music and tech worlds, working with some of the best developers, designers, and music industry professionals. I think our best days are still ahead!
What advice would you give an aspiring DJ or producer?
I would say first and foremost to follow what you're passionate about. I always say if something makes you nervous, it's probably worth doing. At the end of the day, we're all here for the music. The satisfaction you'll feel after performing for a crowd for the first time will outweigh any of the minuscule things you were once worried about. I would also say to keep an open mind – and this relates to the advancing technology and changing landscape of the music industry. Always be open to learning and new ideas. This is how you can stay agile and ahead of the game.
What are you listening to right now?
I listen to a little bit of everything – hip hop, electronic, and a lot of niche subgenres like guaracha electrónica. I just recently saw Bad Bunny in-concert and it was truly memorable. We have a playlist in our Latino music library on BPM Supreme called Latino Gang that is all remixes and edits of popular Latin tracks. It's one of my favorites and is currently on-repeat.
Where can people learn more about you and BPM Music?
Follow me on socials @arock and give the BPM Music Instagram page a follow to keep up with updates across all our platforms. You can also check out our new BPM Music website at http://www.bpmmusic.io.
To check out more interviews, click here.