Wasting no time after revealing the release date for their forthcoming debut album, SLANDER has announced the first phase of their major North American Thrive Tour with 14 cities kicking off September!
Their Thrive Tour will kick off in Phoenix then head out to major venues in Hampton, VA, Buffalo, Montreal, Kalamazoo, St. Louis, Minneapolis, Sacramento and Salt Lake City with a two-night stop in Atlanta.
SLANDER's upcoming tour will feature brand-new production with space-scapes courtesy of long-time collaborator Roboto.
Check out Phase 1 dates below. General on sale for all shows is July 29 at 10 am local time.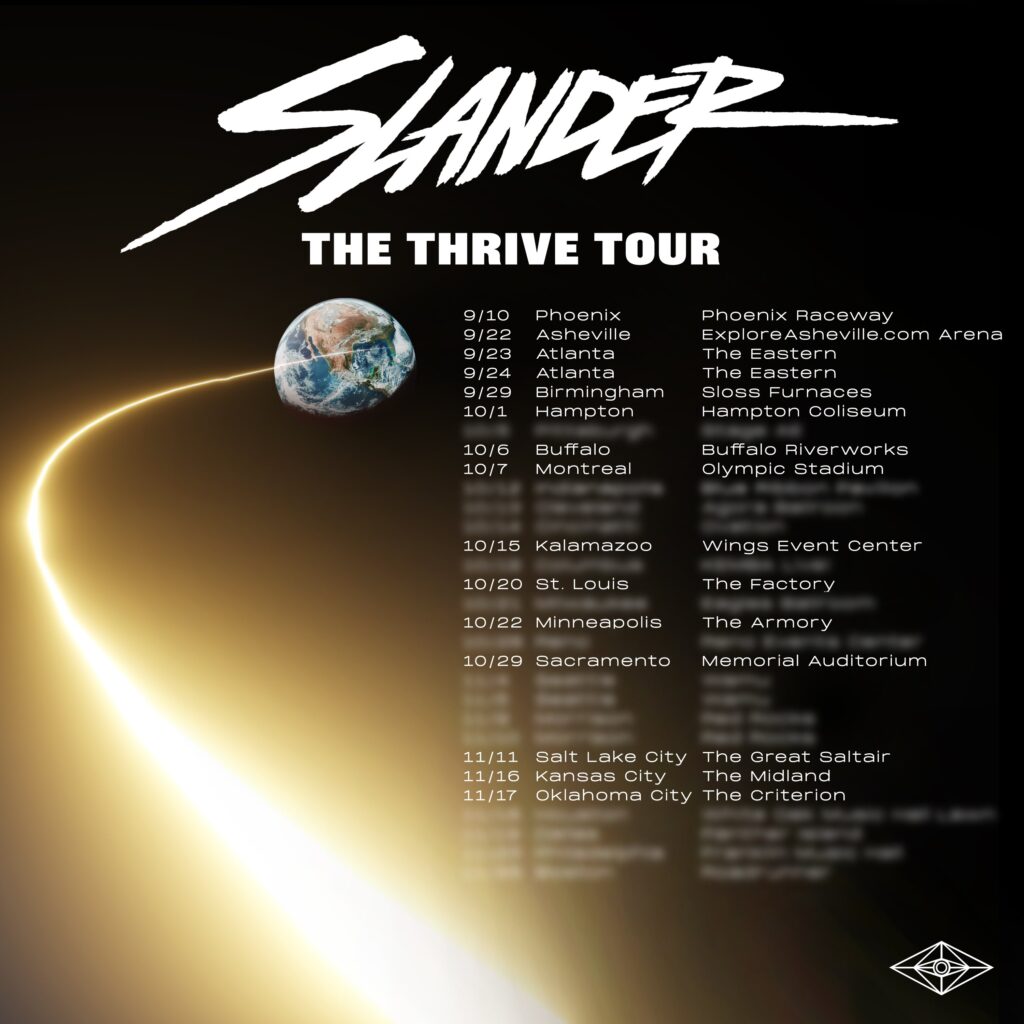 To check out more events, click here.