After looking to make up for last year's weather cancelation, Imagine Music Festival has just announced the initial lineup for 2022 and it is massive!
Fresh off of breaking the news that the festival would have a new home this year in Kingston Downs, Georgia, Imagine will be showcasing the sounds of an all-star lineup this year with the electronic extravaganza set to take place September 16-18.
Once again bringing the latest and greatest in the dance music scene to Georgia, the 2022 artist lineup includes Excision, GRiZ, Kaskade, AIR2EARTH, Madeon, Subtronics, Gorgon City, Ganja White Night, ZHU, San Holo and many more!
Check out the colossal phase one lineup below. For tickets, head on over imaginefestival.com.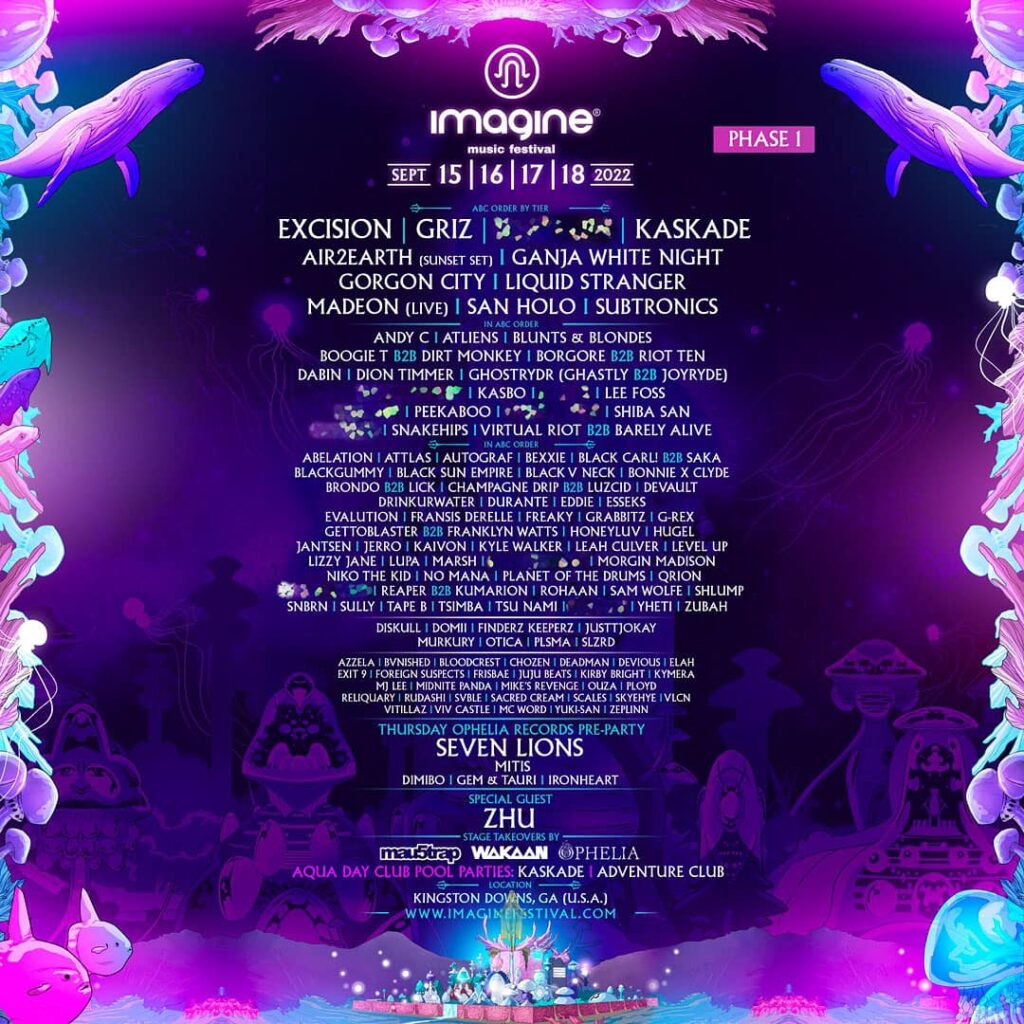 To check out more events, click here.