Adding to his already lengthy discography of club anthems, Destructo follows up the release of "Distorted Reality" with his latest offing "F With Me" alongside Tima Dee and Chromeo.
If you're looking to get your dance on to start the week, this colossal collaboration serves up a lethal dose of funk and packs some serious bounce. Fueled by lush vocals from Tima Dee and some synthesized piano play, this is one infectious electro-funk gem of a production.
In conjunction with the release of "F With Me," Destructo has unveiled the dates for his tour which goes by the same name and kicks off in May and runs through July. Plus, he's announced Mary Droppinz, Nostalgix, and DJ Glen will be joining him on the road.
Smash the play button on Destructo's latest and take a peek at the full list of his upcoming tour stops below.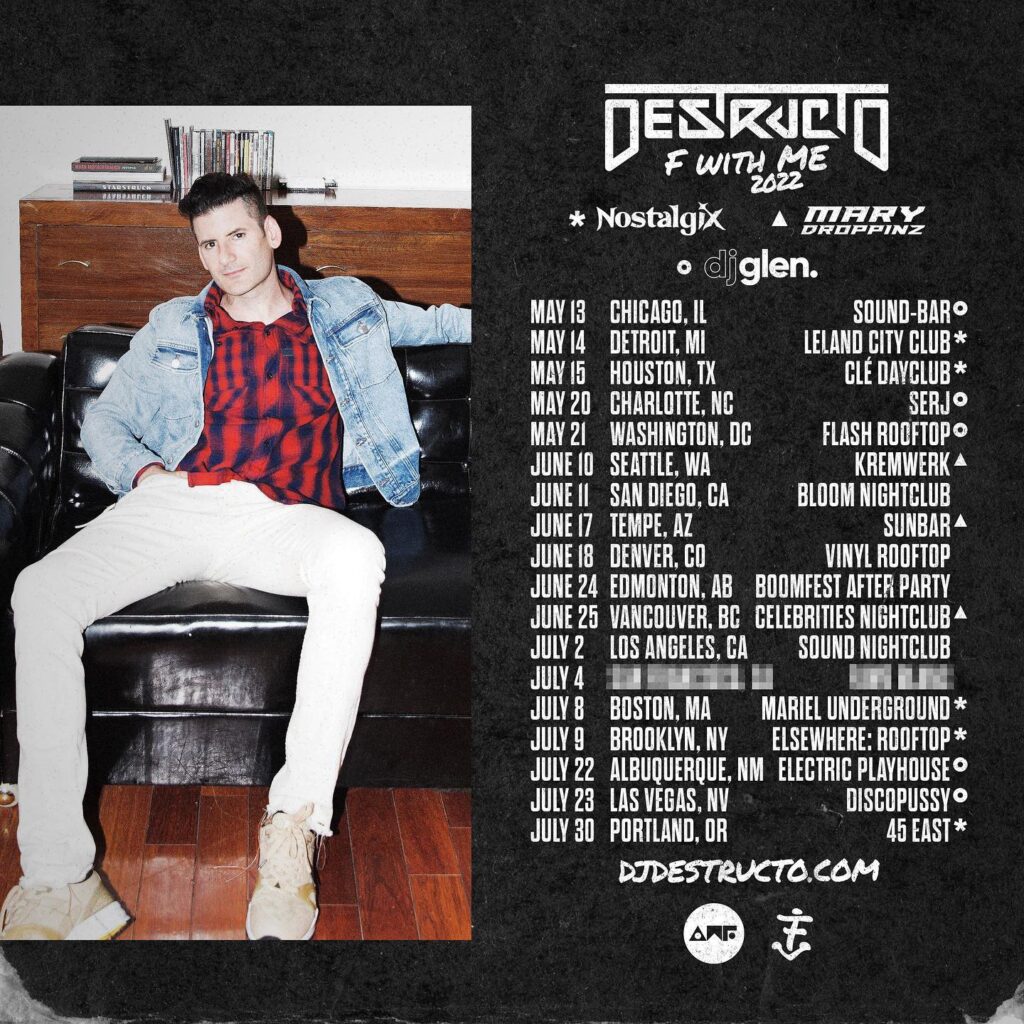 To check out more music, click here.