The latest issue of DJ LIFE MAG features a Mobile DJ Profile and interview Q&A with Baltimore's Chris Bartosik, known as DJ Raptor.
Baltimore, Md. — Chris Bartosik is the owner of Raptor Productions in Baltimore, and he's been doing school dances for more than 25 years. A few years ago, he was an early adapter to TikTok, using the video app as a programming device for his job.
But things have changed, as they always do with the school dances and online platforms, and DJ Raptor gave us an earful to get us up to date.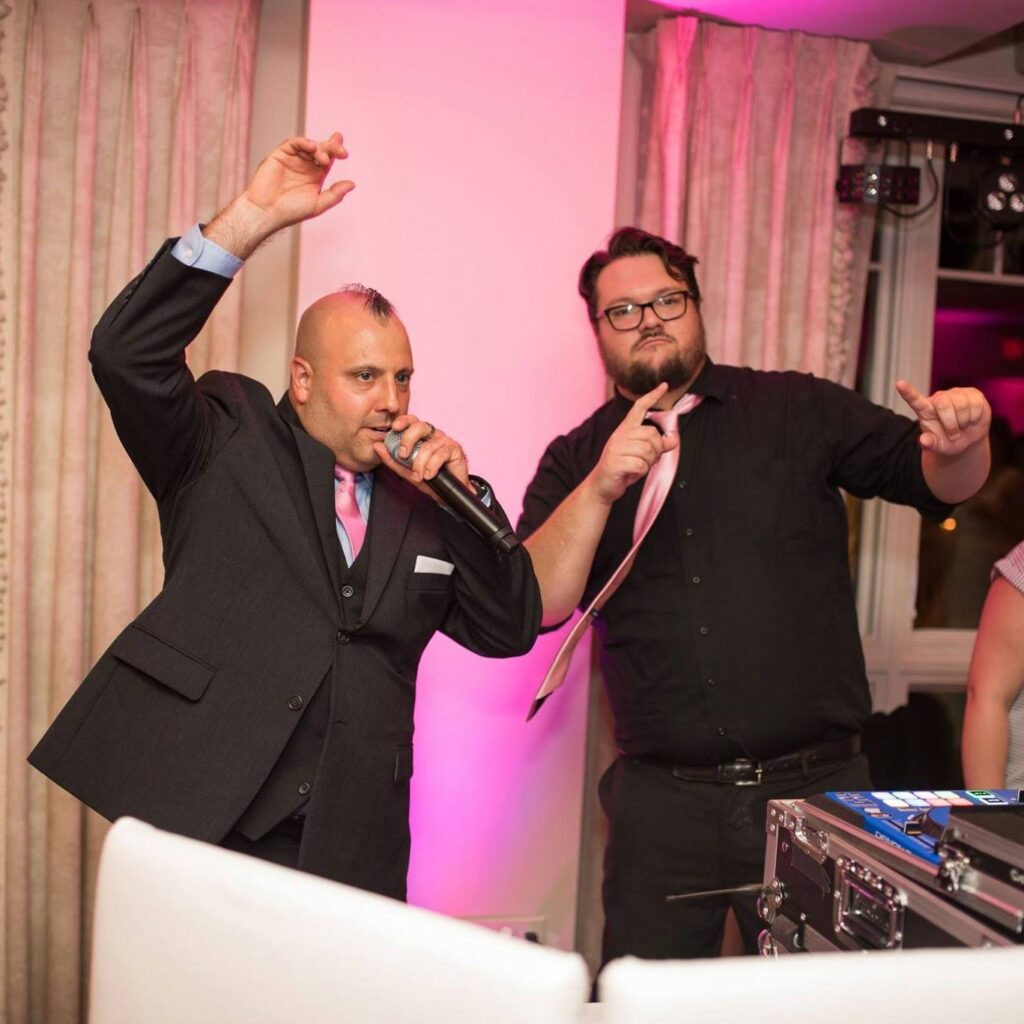 DJ LIFE: A few years ago, kids were going wild for TikTok dances. How did that change the way you programmed events?
Chris Bartosik: Yes, they were, and that was right before COVID took over and kids only had social media and online to communicate. Since then, TikTok videos have gotten longer, and more adults and businesses are using the platform. I've actually gone back to reading chats, getting requests ahead of time, reading the crowd and making sure I have some party favorites.
It's really how I program when I'm doing a club or pub, I play more for the women. Now they love singing along to songs they know, like "Party Rock Anthem," "Boy's A Liar, Pt. 2," "Love Story," "Party in the USA," "Titanium," "Stay," "Take On Me," "Empire State of Mind," "Baby," "Last Resort," "Break Free," "Starships," "Mo Bamba," "Deli," "I Wanna Rock," and many more.
DJ LIFE: How did that Covid period impact things?
Bartosik: There was a brief time when kids didn't know how to act in public because they spent some of their years at home and not in school. I do believe some of that has passed. The only obstacle now will be some lower enrollment in schools for a few years, but that will bounce back, and we'll have a boom in a few years. They still like some of the line-dances, too, which are great in keeping it more fun for all.
When looking at TikTok U.S. Hot 50, there really aren't that many songs on there I would play at a dance, same with the TikTok Viral. It's just not like it used to be. Most of what I program is from requests and my experience playing open format locally.
DJ LIFE: Recently, you've seen a change. Kids are no longer asking for TikTok-related material?
Bartosik: That really depends on how you look at it. I consider the TikTok-related ones as the ones everyone is using to make a video to. Now it's more popular songs, which may include some TikTok songs, but I don't lean on it for the new stuff, like I did before. When I send out a QR code prior to a dance, I might get up to 500 requests. I go through it and play the ones I feel will get the best reaction. I also have weekly club/bar gigs that keep me up to date on today's music. The girls are all about Sexxy Redd right now and her song "SkeeYee." That one goes over really well the last hour of a school dance – of course, I play the clean version.
The way I look at it every child has a phone and access to the music. If we can't play what they want, then they will go somewhere they can hear it, leaving the dance and probably doing things they shouldn't. Many of our schools have an attendance of around 90-percent of the total student population. I do put a lot of work into what I'm going to play at schools.
DJ LIFE: When did you notice this, and why do you think it's happening?
Bartosik: I noticed it a little last year, but wasn't sure what direction it was going to go, so I didn't react to it. This year, I definitely tried to stay clear of the short TikTok dances, as that really shows your age. Now keep in mind that my experience is mostly with high-school dances — middle school and younger are completely different in how I program my music. The high-school kids just want fun and popular music they can sing along to. Now that TikTok is getting oversaturated with pretty much everyone and businesses, it's not as easy to find songs.
DJ LIFE: What's the best way nowadays to program kids' events?
Bartosik: I can't stress this enough: Talk to them and ask them what they want! Of course, all the guys will ask for some of the underground rap or songs that just won't go over well with dances. But like I stated prior, you play for the females. I also have a good network in my area, and we talked about our sets the next day. Having a network of peers is essential, you can never rely on a magic crate these days. Sometimes we forget about older songs the kids still love, like "Gangnam Style," "Y.M.C.A." – a tech-house remix, of course – or many other party favorites. I also like to use some remixes in my sets to keep it fresh and different than the same old songs. I always like to throw out bangers for the last 45 minutes and give the last few some great singalongs.
DJ LIFE: What's your gear set-up?
Bartosik: My set-up includes loudspeakers and subs from RCF and Bassboss – I also have a JTR Captivator 218PRO sub. I use a Pioneer DJ DDJ-1000SRT controller and a Shure ULXD4D wireless system with an SM58 mic. My lighting is a range of Chauvet DJ fixtures – Intimidator Beam 140SR, Intimidator Spot 375Z IRC, Wash FX2, Freedom Par Hex-4. Plus, I have the Avolites Titan control interface. I use Behringer's X32 Rack Mixer, cases from Gator and ProX. I also use a VMB TE-71 truss lifter, Wegner StageTek staging, and Da-Lite projector screens.
DJ LIFE: You've been in the DJ business for a while and have seen many changes. Is the kids' market more developed now than ever? Tell us why it's such a big part of your business.
Bartosik: I don't think it's more developed as people think. It's all about educating those who hire you and explaining what you can do and why you do it. I've always told the schools the kids may sing some of the bad words, but what I'm playing is clean. We can let them have some fun or we can censor them. I also keep an eye out for crowd surfing and other behavior where the kids could get hurt – that's something we never want to happen. Many of our school dances we are bringing a stage, CO2, a much beefier sound system, moving-head lighting, and more. I also bring glow items, beach ball, inflatables, and other fun stuff the younger classes can hold on to. I would much rather them hold on to these items than each other.
My goal is to give the kids an experience they will remember, while keeping the school from spending money on decorations that are only going to get thrown away afterwards, like balloons. Balloons are so 1990 and most of the time the kids are going to get them and start popping them any chance they can. Kids today have access to social media and can see concerts, DJs, and other events with tap of a screen. There isn't any reason we can bring something like this to them. They know DJs like Diplo, Marshmello, Steve Aoki, Sickmix, Dillon Francis, Skrillex, A-Trak, David Guetta and more. They don't expect a DJ to show up with a table with two little speakers on the floor… it's about providing them with what they can see and hear every day.
DJ LIFE: Are kids smarter now than they were 20 years ago?
Bartosik: That's really a matter of opinion. I think kids today just have more options and ways to interact. Kids will always be fast learners because they haven't become set in their ways. They are always learning and, in some ways, learn more about technology. In other ways, they may not know how to change the oil in a car, drive a stick shift or write in cursive.
DJ LIFE: Is the pace of change in kids taste more rapid now than ever?
Bartosik: It does change a little faster when it comes to newer music. But like with anyone, they always like the songs that are associated with happy memories. When I was DJing in the '90s, we could play some '50s and '60s songs and they would know them. Now, it's some '90s and 2000s. Social media and movies help to keep some of the classics popular. There are just more outlets for kids to be exposed to music. They are also aware of remixes, and which opens doors as a DJ – we aren't tied to playing the original of every song.
DJ LIFE: As you get older, do you relate to kids less? Are they more skeptical of you?
Bartosik: I'm definitely not as young as I used to be. I do wonder what these kids listen to these days, but I do remember what I was listening to as a kid and some of the rap back then, like N.W.A, Ice-T, and Too Short, which weren't exactly family-friendly. I try to give them the opportunity to have input by taking requests ahead of time. I also do some word plays and ticks in my set to keep them on their toes. I also understand that my taste in music isn't theirs. In the end, it's all about communication and staying connected with today's music.
I also make an effort to keep up with my health, so I'm able to bounce around on stage or lead them in a line-dance. Several years ago, I started putting on a lot of weight, which prompted me to get that inline. Since I do a lot of schools, I have to look and act the part of a fun DJ. I can't say I've seen any of the big-name festival DJs overweight and unable to get around. Plus, I'm the type of person that isn't going to ask anyone on my team to do anything I'm not willing to do myself.