Rising star Pocket sits down with DJ LIFE for an exclusive interview coinciding with the release of Love Disc the EP via Helix Records.
Edinburgh-bred Pocket has been gaining momentum following his recent singles ("U" ft. BRONZE AVERY, "Crying at Supermac's," "Evergreen" ft. kloe) – and now the artist releases his debut EP, Love Disc. The 6-track EP includes his known singles as well as three additional, one of which, "Wait For Me," which serves as the focus single.
From house to pop, UK garage and beyond, diversity shines through Pocket's artistry and musical capabilities. Don't put Pocket into a box, because his sound touches upon many of the electronic sub-genres, which is what makes Pocket's approach to music such a unique and excitable experience. So far in his career, Pocket has already performed alongside Fred Again.. and Porter Robinson, released a remix for Charli XCX, and received support from the likes of Armin van Buuren, The Magician, Dillon Francis, Joris Voorn, Calvin Harris, MK, Icarus, Oliver Heldens, Martin Garrix, Kryder, Sam Divine, Don Diablo, Carl Craig, Gabriel & Dresden, and PS1, among others.
"'Love Disc' was an exercise in what melodies, sounds and textures make me feel closest to the people in my life. The initial demos came at a time in my life when there were a lot of changes happening regarding my emotional strength and application to my career. I'm a firm believer that inspiration comes from your close, romantic, or most specifically platonic relationships. You can have the craziest experiences but the creative drive to turn them into something comes from the people you've surrounded yourself within the process. 'Love Disc' represents this. I've never been one to default to lyricism and songwriting as catharsis so I used this record as a way to find a middle ground in exploring how I can reach that catharsis through what speaks to me sonically and melodically. I'm a very sensitive person, so finding that outlet was very important to me, and classically I've always found this emotionally safe space through my friends and loved ones, not songwriting." – Pocket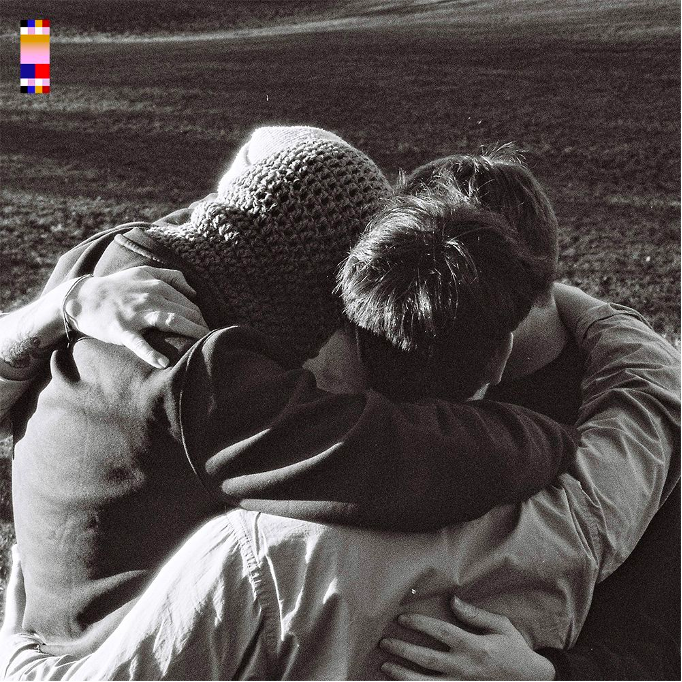 Pocket – Love Disc EP Tracklist:
"80hd"
"Evergreen (ft. kloe)"
"Crying at Supermac's"
"Give Yourself To Somebody"
"U (ft. Bronze Avery)"
"Wait For Me"
DJ LIFE caught up with Pocket upon the release of his new EP, Love Disc, for an exclusive interview. Read our Q&A with Pocket, below.
DJ LIFE Mag: Your debut EP, Love Disc, is eclectic and weaves many genres together. Where does that eclectic tendency come from? Were you influenced by a lot of different music growing up?
Pocket: Thank you! I grew up on a lot of different music. When I was really young I used to just listen to the music my dad showed me. He'd just throw a load of it on an MP3 player, and I'd listen to them over and over. Usually, it consisted of people like Stevie Wonder, The Brothers Johnson, Squeeze etc. Over the years I would generally listen to anything and everything though, I found a big love for indie music in my teen years and then eventually electronic music. It all started from The Prodigy, which I think is funny considering how different they are tone wise to the music I'm making today.
DJ LIFE Mag: Anything interesting or notable about the production process of any of the tracks?
Pocket: There's typically never a process i go into making music with. I like to start off by throwing things at the wall and seeing what sticks. That usually consists of building up big walls of ambient sounds and then writing chords or a beat underneath. I like experimentation the most as a basis of writing though. I'm usually a lot happier and have a way better time if I'm trying things I've never tried before. That was the case with 80HD. I just wanted to write something super melodic and windy, and it was such a blast to make, especially with all the ear candy and ambience in the intro.
DJ LIFE Mag: Is there an overarching theme or concept for the EP that ties all the songs together?
Pocket: For the most part it just follows my own emotional journey over the past year, but over time it took the shape of a record that was really routed in my love for my friends and loved ones. The inspiration I get from being around people I love and who want the best for me, the excitement I felt meeting my girlfriend and being awestruck at the feeling of being totally seen and adored for who I am, the experiences I've been able to have with my best friends. It all inspired the palette and melodies and completely shaped the record.
DJ LIFE Mag: You grew up with ADHD, and it wasn't until your 20's that you were diagnosed. How did the disorder affect you and how do you currently maintain control of it?
Pocket: I still don't totally understand it and it's something I'm learning about all the time. I think it played a huge role on the way my creativity came to be, I was never excelled academically at school and could never keep up with coursework which caused problems with my teachers and the school in general, but I think that was because I didn't understand myself yet, but also, my experience in schooling was that they didn't want to help and just saw someone who didn't want to do the work. In reality I did, I just didn't know I had to learn differently.
I'm learning more and more now that my lifestyle plays a huge role in the amount of control I have over my output and the way in which I apply myself. Finding my own community of people that understand me was also a huge deal, somewhere where I didn't feel misunderstood and wasn't made to feel like a f*** up.
DJ LIFE Mag: How does ADHD influence your production process?
Pocket: I can't be too sure but in my opinion it just let me learn production with no regard for how it was supposed to be done, or the "rules." I wanted to be good without having to learn from someone else. A lot of things I do, to this day or messy, off kilter and weird, but I'm happy it happened that way. I focus far more on texture and shape than I do methodology or technique. It doesn't matter to me how I get to a certain sound as long as I get there. Which is a whole lot more fun.
DJ LIFE Mag: What's your approach to DJing? Are any tour dates in the States on the horizon
Pocket: I'm not even that good at it honestly, but i love it. I think there's an element of reading the room which I try to adhere to but for the most part I just play stuff I like, and often its music that has a really different from the music I release. I think it's really important to just have a laugh and share your tastes with your audience, its super exciting to make surprising decisions and get energy out of the crowd's reaction. If I've learned anything over the years it's that it's really not that serious, and if someone does take it too seriously and has anything to say, that's cool, they can get to a show where they'll get their niche met, but I've found people are very open minded and just want to have fun.
We're working on getting a visa locked in for touring very soon, so keep your eyes peeled for that. I love the States and can't wait to get out there to have a laugh with everyone.
DJ LIFE Mag: Anything else we should know about you?
Pocket: I've got long legs and really weak ankles. I've broken and sprained both a number of times over the years. I'll often fall over for this reason. I'm Irish, Scottish, and Polish, so just about as pale as you can get probably. Big fan of 70s/80s fusion jazz, especially the title track by Colin Tully from the 1981 Scottish film 'Gregory's Girl'. Terrified that my hairline is on its way out but I'm confident that that's all in my head.