Oyster Bay, NY — DJX, the visionary event intent on reenergizing the DJ industry, proudly presents "DJX: Sonic Odysseys – Welcome to the Future," an unprecedented comic book experience that merges innovation, passion, and visual storytelling. This limited-edition collector's item, created with cutting-edge AI technology, provides a glimpse into the DJX vision for unity in the DJ market sector. 
This first-to-market "DJX: Sonic Odysseys – Welcome to the Future" is a result of a collaboration between DJX and Corey Smiley from Great DJs of the World LLC.  The comic, inspired by the captivating style of acclaimed artist Dan Lee, captures the essence of that vision.            
"In a world driven by music and imagination, 'DJX: Sonic Odysseys' unites the vibrant DJ community," expressed Corey Smiley from Great DJs of the World. "This comic book transcends boundaries, pushing the envelope of creativity and paving the way for additional and unique brand messaging. It represents a future where art, technology, and sound intertwine." 
With limited copies available, "DJX: Sonic Odysseys – Welcome to the Future" is destined to become a highly sought-after collector's item, bridging together the worlds of DJ enthusiasts and comic book aficionados. The AI-generated imagery transcends traditional visual storytelling, immersing readers in a futuristic universe where sound reigns supreme, and DJX serves as the conduit for an extraordinary odyssey. 
This comic book represents a milestone in the relationship between DJX and the DJ community offering fans an immersive and enthralling medium to connect with their favorite DJs and the DJ culture and lifestyle." Says Shawn Hazan, CEO and President of Hazan Media Group, the company behind DJX. "We are bringing together two realms that have traditionally operated in parallel. It's a testament to our commitment to innovation and creating transformative experiences for DJs and fans alike. This blend of storytelling, engagement and marketing is a part of a larger vision to support the incredible passion and talent in this industry." 
DJs attending DJX '23 can secure this limited-edition copy of "DJX: Sonic Odysseys" at the DJX Merch Shop onsite on the DJX show floor. Contact DJX@hazanmediagroup.com for further information.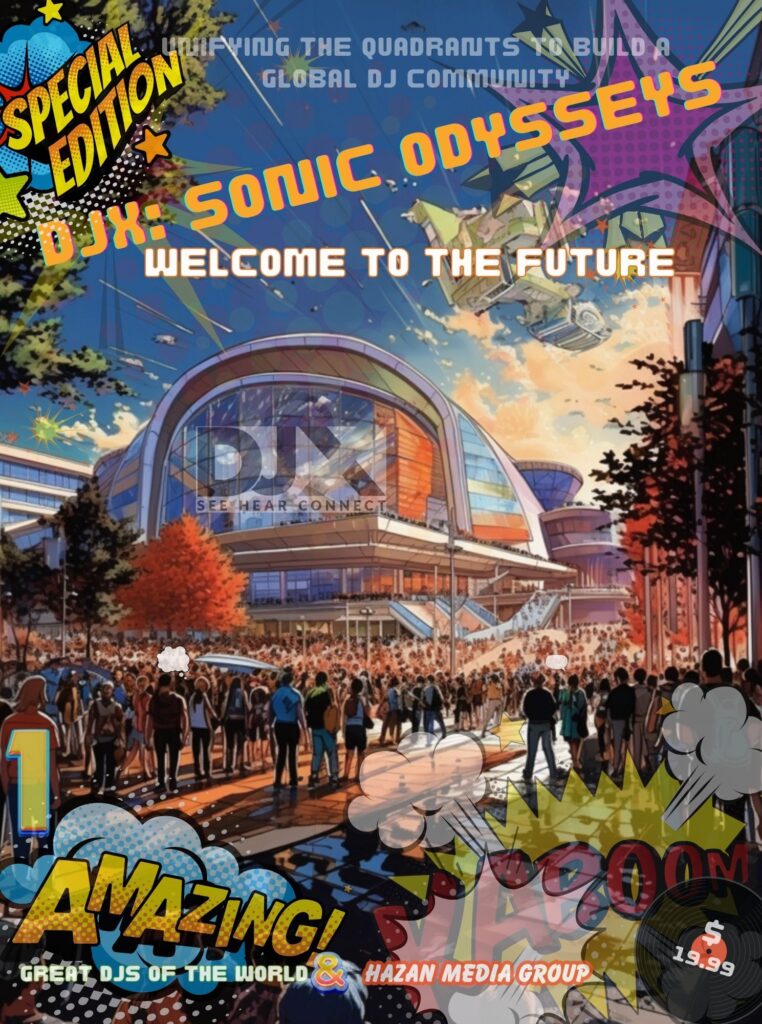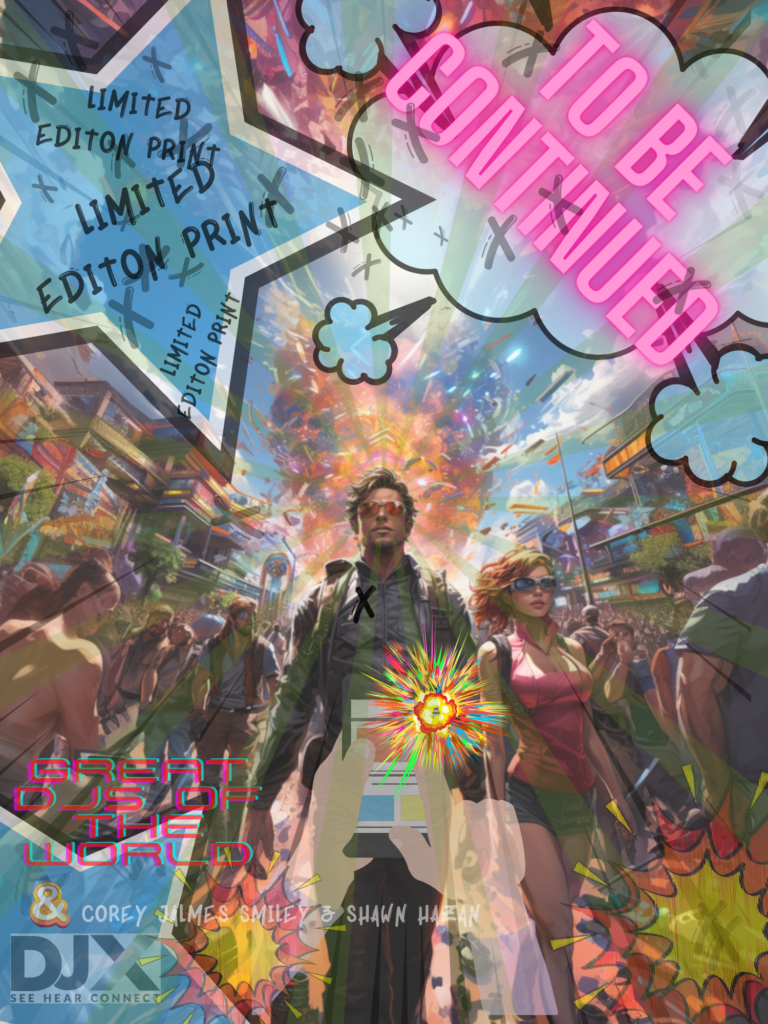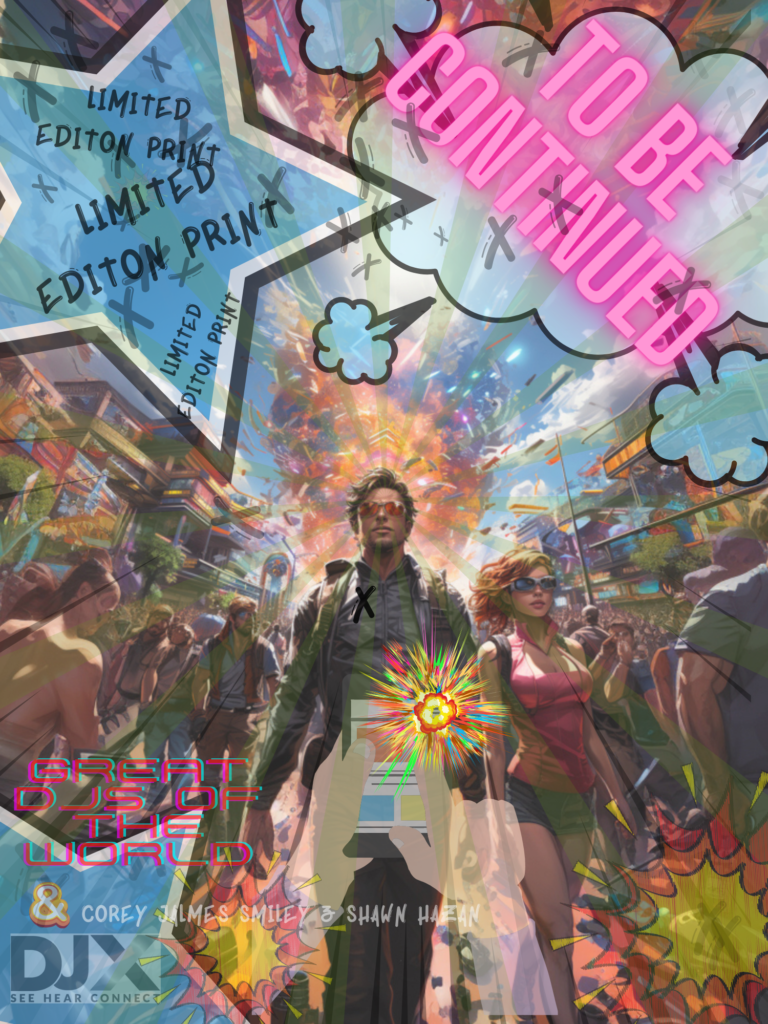 About DJX: 
DJX is a visionary event that is shaping the DJ industry, engaging the community to evolve and unite DJs globally from all Quadrants —Mobile, Club, Studio & those that are nXt. With a commitment to innovation and an unwavering passion for industry talent, DJX has emerged as a global leader, showcasing the transformative power of the DJ ecosystem.  
About Hazan Media Group: 
Hazan Media Group is the parent company behind DJX, leading the way in positively shaping the future of lifestyle markets. With a passion for transformative experiences, Hazan Media Group drives innovation, creativity, and collaboration to propel the DJ community to new heights via its integrated approach and product offering.  
About "Great DJs of the World": 
Great DJs of the World is dedicated to celebrating the talent, artistry, and impact of DJs worldwide. Through exclusive content, interviews, and collaborations, they showcase the diverse and captivating world of DJs, fostering connections within the DJ community and beyond.