Breakout NYC-based DJ and producer HARBER signs with the notable Lowly imprint with debut single "Medicine" on June 30.
If you're a big fan of electronic music and you've yet to hear of Billboard-charting artist HARBER, there's a pretty good chance that's soon about to change. From music festival main stages, headline shows at top-tier nightclubs (Lavo, Somewhere Nowhere, Nebula, Schimanski, Slate, Uptown Social, Terminal 5), and performances at hotspots such as The Brooklyn Mirage, Avant Gardner, Echostage DC, Marquee NY, Webster Hall, The Brooklyn Hangar, and many more), HARBER has been catapulting into superstardom.
Now, HARBER has joined the roster at Lowly, the acclaimed indie electronic & alternative label, brought to you by the owners of The Nations (Trap Nation, House Nation, Chill Nation). Other familiar artists he'll be joining as part of the Lowly family are NGHTMRE, Said The Sky, Bonnie X Clyde, William Black, among others. His brand new single–and debut track with Lowly—is the contagious summer anthem "Medicine" featuring Sydtherockerkid.
"Medicine" by HARBER sees its official release through the Lowly label on Friday, June 30. An emotionally charged piano house track, "Medicine" is high-energy yet also delivers a deeper message through its lyrics. Sydtherockerkid's stellar performance on vocals only adds to the appeal of the track, which will certainly have you dancing and grooving along. The consensus is that "Medicine" is extremely catchy, possesses mainstream and crossover appeal, and will arguably be stuck in your head.
To prepare for the song's release, HARBER was able to road-test during recent gigs, including Slate and the debut of his new side project with fellow DJ and friend – HARBER & Deleasa pres. HIGH DEFINITION at the much-buzzed-about hotspot The Stranger NYC. HARBER's new single will also see a feature on a Times Square billboard during release week.
From his previous releases alone, HARBER's discography includes some major collaborations, including Michael Calfan & NISHA ("Feelings After Dark") on Musical Freedom, which was heavily supported by Tiësto, as well as Martin Garrix, Timmy Trumpet, and many more; 2x GRAMMY-Award nominee Morgan Page & sid tipton ("Body Like") on Armada Music; and Disco Fries & GRAMMY-nominated Luxtides ("Nothing") on Spinnin' Records. HARBER has also been called upon for official remixing duties by Afrojack & David Guetta ("Hero") on Wall Recordings, NERVO ("World's Collide") on Thrive Music, and Sultan + Shepard x Rock Mafia x Bahari ("Miles To Your Heart") on 12Tone Music, and many more.
Read our full interview with the breakthrough dance music artist, HARBER, as he begins a new chapter of his career.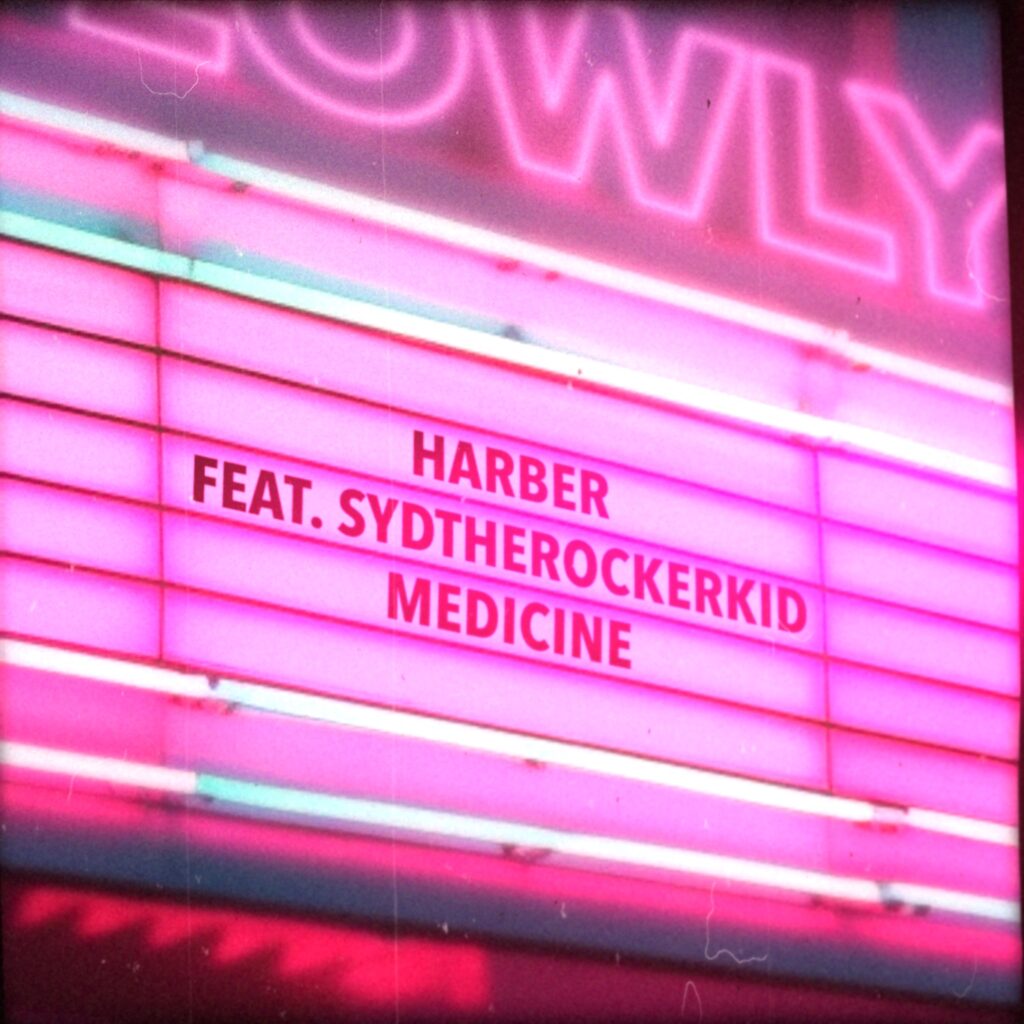 DJ LIFE Mag: How and when did you first begin exploring dance music? Who were some of your earliest inspirations? 
HARBER: I started exploring dance music my senior year of high school. I was spending most of my free time on YouTube watching sets from guys like Tiësto, Avicii, Calvin Harris, and Skrillex. The way that their songs were able to connect with so many people was something I had never really seen before and I was attached immediately.

DJ LIFE Mag: Which artists are you finding influence you most now? Who are some of your favorite electronic artists and non-electronic artists to listen to? 
HARBER: Right now, I'm really liking the stuff Frank Walker has been putting out. Also, you can't go wrong with some Kx5, I've been a big fan of that project. On the non-dance front, I listen to A LOT of music. There's really no telling what's coming through my headphones. I'll have the Lumineers on and then the next will be an NF record. At the end of the day, I'm just a fan of good music.
DJ LIFE Mag: What did you first learn to DJ on? Is that still your current setup? If not, what's your current setup consist of? 
HARBER: I learned on vinyl and Serato. Now, my setup consists of USBs and Pioneer CDJs, and I absolutely love it. I'd much rather use USBs than a laptop. I'll either play on the 2000nxs2's or on the new 3000s. There are so many great new features on the 3000s it's really fun to play around with.
DJ LIFE Mag: Did DJing or producing come first for you, or did they go hand in hand? What are some of your preferred production programs, favorite plugins, etc.? 
HARBER: DJing was definitely first for me. I learned quickly though, that if you want to make it as a DJ you need to be just as much a producer too. I make all my music on Ableton. Recently, I've been using a lot of Nexus and M1, playing around with a lot of different piano sounds.
DJ LIFE Mag: You just signed with the prominent electronic label Lowly and you make your debut on the imprint with "Medicine" ft. Sydtherockerkid on June 30. How did this song come together and why did you choose this song as your first release with Lowly?  
HARBER: I'm so excited to be a part of the Lowly family. I'm such a fan of all of the other artists on their roster. For "Medicine," I had been working on a bunch of new productions and really vibing with piano house, messing around with some solid piano driven instrumentals. From there, we were looking for the right topline to fit on this one because we knew it was special. After a while of seeing what might be the best fit, I linked with Syd and the "Medicine" topline really was the perfect fit. After months of perfecting it, I couldn't be happier with the end result.
DJ LIFE Mag: What will you be doing to properly celebrate your signing with Lowly and the "Medicine" release? 
HARBER: I'm actually gonna be on a plane when the song comes out, so I might have to AirDrop it to everyone on board… Besides that, I've got back-to-back weekend trips planned to San Diego and then Massachusetts, so I'm sure there will be lots of celebrating. We'll also have a billboard in Times Square during the "Medicine" release week which and being from New York that's definitely gonna be one for the scrapbook.
DJ LIFE Mag: Can you share one of your wildest DJ stories from one of your shows with us? 
HARBER: To preface this story, I had just released my song "Feelings After Dark" on Tiësto's Musical Freedom. It's more of a post-show story (and a during show story), but it's still cool, so I'll tell it. I was playing the main stage at Electric Zoo Festival and had just finished my set, so I was wandering around the backstage area for a bit. I bumped into Tiësto right before he was about to go on stage. I had never met him in person before this, even with all of the support he was showing on Club Life and in his sets. He told me how much he liked my song and that he was about to go play it in his set tonight. That was a surreal moment for me because he has definitely been someone I've looked up to for the longest time.
DJ LIFE Mag: Aside from your own, what are some of your all-time favorite DJ sets and why? 
HARBER: I just watched the live stream of ILLENIUM's Trilogy show at the Denver Broncos Stadium and that was INSANE. It's so amazing to see dance music be at a place where artists are selling out massive stadiums. He also opened with a quote from 'Peaky Blinders' and I love that show, so I was vibing from the very beginning.
DJ LIFE Mag: Which gig(s) of yours have been most memorable for you and why? What venues, cities, or countries that you haven't performed in are you hoping to cross off your list in the next year? 
HARBER: I would say my top 3 gigs to date have been: main stage at Electric Zoo, The Brooklyn Mirage & Avant Gardner, and Echostage DC. I have yet to play a show in Europe so I would love to do that soon, especially Ultra Europe in Croatia, which looks like it would be an absolute blast!
DJ LIFE Mag: If you could play a back-to-back DJ set with any DJ (pick 3), who would you choose and why?
HARBER: Great question. I'd have to go with Skrillex, Martin Garrix, and The Chainsmokers. That's technically four people, does it still count? I think it still counts.
Photo Credit: Cam Gilson