Find out the many ways that we can benefit from AI with the deep dive into the various uses as well as the pros and cons of AI tools.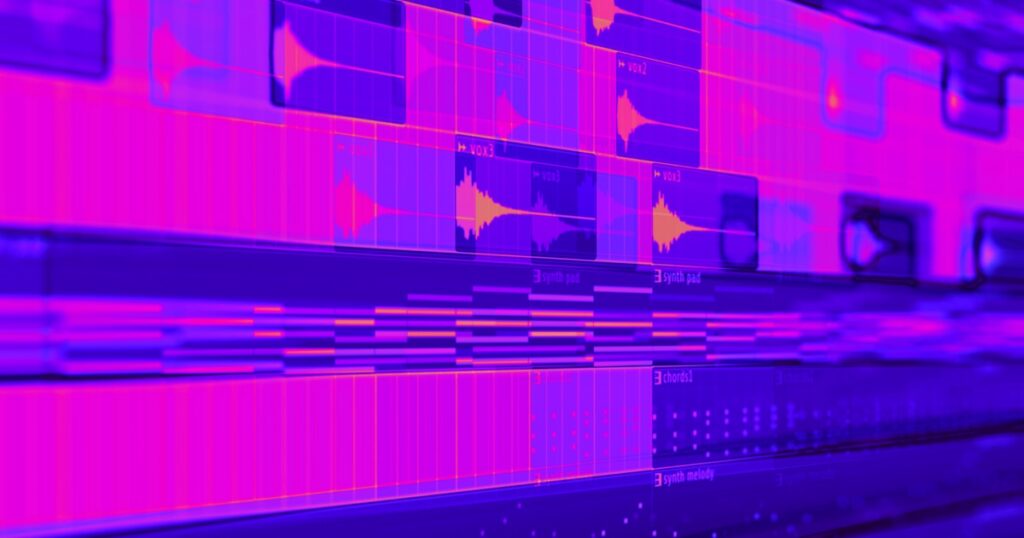 Greeting DJs… Apologies for no new articles over the last couple months, but the core business needed my attention. As our company is growing fast (and suffering a few growing pains), I needed to make some changes in the way we operate, including hiring two new people. Like most of you, there's not enough hours in my day currently to get everything done, and so I had to react accordingly.
One of the methods I've put into place fully now is extensive use of Artificial Intelligence… and with all this recent focus on using some of the plethora of new AI tools coming on the market, the braintrust at DJX and I thought it best to give you all the benefits of this research through my upcoming seminars at the show in Atlantic City, N.J., this Aug. 7-10. My own informal perspectives are as follows:
Monday, Aug. 7: Focused on tools that will save DJs a lot of time on a weekly basis, for tasks that we all have to deal with.
Tuesday, Aug. 8: A panel to stoke the fires of thought on a vital topic to the future of our industry. I'll be moderating, and will be joined by Ken Cosco, Ryan Von Ahn, and Ross Akselrad taking different positions on the subject matter. Don't be surprised if you see a few fireworks on this panel!
Wednesday, Aug. 9: Continuing the vibe from Monday, we'll deep-dive into AI Tools with respect to SEO and socials. I'll be joined by New York-based DJ/Twitch pioneer Mike Marquez for this hour.
Thursday, Aug. 10: It's AI Tool Time, where we'll go rapid-fire through as many tools as we can – and I'm guessing 45 to 60 tools – with a brief blurb on how each tool can help with DJ-oriented tasks.
To get us started on AI Tool Time, here's 15 tools that we're using every week around here. We'll have more in August, of course.
Let's begin by briefly reviewing the viral phenomenon known as ChatGPT. It serves as a conversational interface for OpenAI's GPT-3 large language model, which has recently become available to the public as a free research preview. When presented with text prompts, such as questions or instructions, ChatGPT produces output text in a variety of forms, including prose, poetry, and computer code.
Another OpenAI project, in addition to ChatGPT, has played a significant role in fueling the current surge of consumer interest in generative AI. This particular project takes text prompts and converts them into computer-generated graphics, including images, photographs, drawings, paintings, and more.
This is yet another generative AI application that transforms text into images. In contrast to Dall-E 2, the source code of this application, as well as information about the training data and algorithms' weighting, are openly accessible to the public. Moreover, the application can be downloaded and installed on your personal computer, unlike OpenAI's projects that can only be accessed through a proprietary cloud portal.
This is a video-creation tool powered by AI, which allows individuals to effortlessly produce educational, marketing, or business-related video content by utilizing a user-friendly drag-and-drop interface.
With the automated music generator, you can effortlessly generate royalty-free AI music by simply choosing the music genre, instruments to be used, the desired mood, and the track's length. Once the selections have been made, sit back and allow the AI to compose distinct tracks for you.
This tool facilitates the branding of your business by utilizing AI to produce exclusive and recognizable logos that represent your company's style and messaging. Even if you lack design skills, this tool makes it effortless to generate personalized marketing material.
This platform provides audio recording and editing capabilities that incorporate AI tools to assist you in producing crisp and polished recordings that sound as though they have been professionally edited. The platform automates tasks such as tidying up distorted sounds and generating transcripts.
This is a cloud-based platform that transforms uploaded videos into new ones by utilizing text prompts to implement desired edits and effects or produce animations from storyboard mock-ups. The creators of Stable Diffusion also developed this tool.
This tool employs a neural network system called Phoenix to automate audio source separation. It involves isolating specific components such as vocals, music, or even individual instrumental tracks like drumbeats or basslines from any audio or video content.
Do you possess historical family photos of distant relatives or ancestors that you would like to see in motion? This innovative tool allows you to animate the faces in family photos, enabling you to witness them smile, blink, and laugh, as if you had captured a video of them from back in the day.
This text-to-speech engine enables the creation of natural-sounding synthetic vocal recordings in 15 different languages from a variety of over 100 voices and dialects. The resulting output can be effortlessly integrated into automated marketing or video content, streamlining the process of generating narration and voiceovers.
This tool is specifically developed to translate convoluted and perplexing "legalese" into simple language that can be comprehended by everyone. It is beneficial for both non-experts who desire to ensure they grasp legal documents and for legal professionals to ensure that their contracts and documents are composed in a way that is understandable to everyone.
This AI tool permits the retouching of images by eliminating unwanted objects, flaws, or even people, employing a method called "inpainting" to assist in creating the ideal image.
This tool can be integrated with popular video conferencing platforms such as Zoom, Teams, or Webex, streamlining the process of note-taking and generating transcriptions. It further examines conversations to offer insights into the dynamics and decision-making taking place during your meetings.
This is another application for conference calling that utilizes algorithms to eliminate background noise, echoes, and other distractions in real-time. This ensures that you always appear clear and professional during your calls.
Jordan St. Jacques is the President/Lead Digital Marketer at Digitera.Interactive in Ottawa, Ont., Canada.