Situated in the heart of Hell's Kitchen, Manhattan's Musica nightclub was formerly known as Space Ibiza New York, then FREQ NYC.
New York City – Situated in the heart of Hell's Kitchen, Manhattan's Musica nightclub inhabits a building that has already seen plenty of high-end DJ action. Formerly known as Space Ibiza New York, then FREQ NYC, the building became Musica in May 2022.
Originally brought to West 50th Street by an Italian group, Musica has transitioned into a NYC-run operation – but with the same superb light-and-sound system and a music-booking policy that runs the gamut of popular electronic sounds. Recent bookings include a diverse range of DJ talents, including Green Velvet, Nic Fanciulli, Markus Schulz, Nora En Pure, Danny Krivit, Ferry Corsten, Ilan Bluestone, and John Digweed.
We recently caught up with Musica's Director of Programming/Marketing JonPaul Pezzo, a Gotham-area nightclub veteran, to discuss the club, its high-end tech and its unique challenges.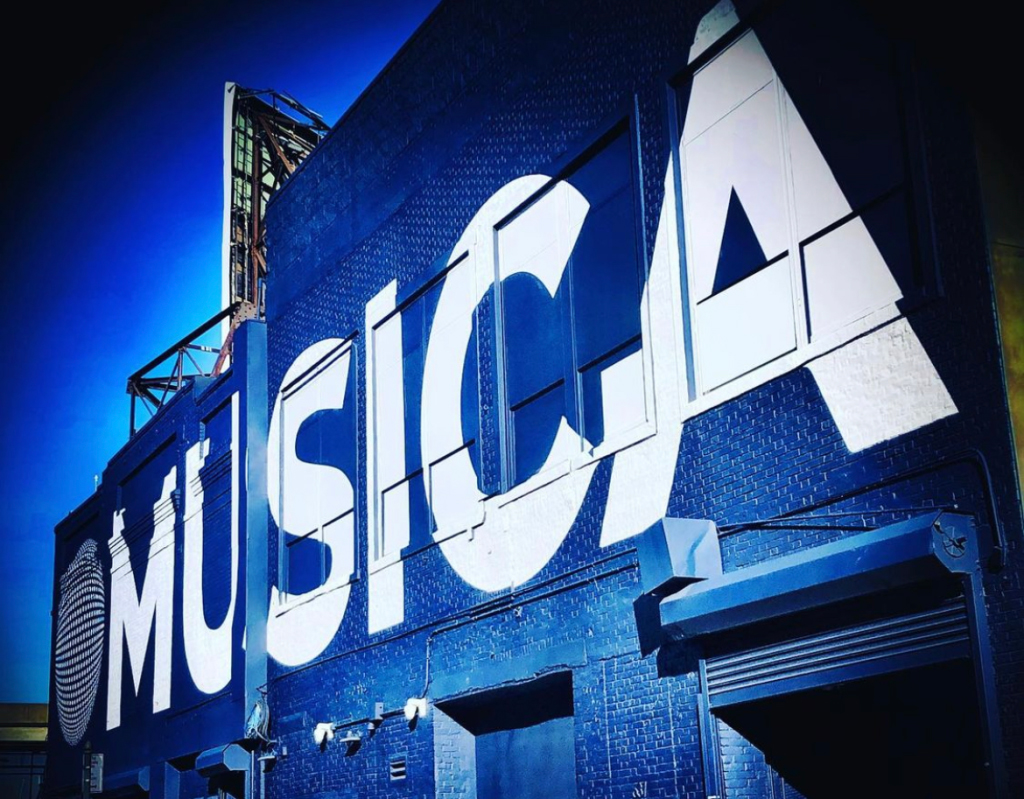 DJ LIFE: Originally, an Italian group brought the Musica brand to Manhattan. Italy's a country that's always taken nightlife seriously. Is there still any influence of the Italian club aesthetic at Musica NYC?
JonPaul Pezzo: To be honest, not much besides the name. The Italian influence that brought the brand to New York has moved on and the New Yorkers have taken control again. But, it has not skipped a beat bringing that old-school New York club vibe. From the first event we did with Victor Calderone, it has been a smash hit with the core New York crowd.
DJ LIFE: This venue has had many club incarnations in the past. How do you think its current incarnation differs from what came before it? How did you give Musica a separate identity?
Pezzo: I was director of operations for the old club in that space for over two years. It was a special place and was always one of the best rooms in New York City; it just ran into hard times and, unfortunately, had to close eventually, but not before its time in NYC was done.  Bringing the room back to life was rather easy because it was always such a favorite. Add to that the amazing sound and light upgrades we have done, and it truly rose right back to the top of being the best room in Manhattan for dance music.
DJ LIFE: What was the main idea behind the NYC version of Musica? What were you bringing to Manhattan nightlife?
Pezzo: In recent years, Manhattan has been pushed aside for Brooklyn. It's no secret – it's just the way things morphed. The plan for us was always to reignite the spark that was once Manhattan nightlife. You have hordes of people from Manhattan, New Jersey, Queens, etc., that don't want to trek to Brooklyn. It's easier for them to get to Manhattan for a night out on the town. We want to make sure that no one is excluded from hearing their favorite DJs because of geographical obstacles. It's always refreshing to give the people and the DJs a change of scenery.
DJ LIFE: With much of the NYC nightlife migrating to Brooklyn, how does Musica keep partiers in Manhattan?
Pezzo: We plan to keep them here by bringing in the top-tier talent mixed with amazing sound, lights, and energy. Again, it's expensive for someone from New Jersey, or the Upper East or West Side to get to Brooklyn. We are talking anywhere from $50 to $200 Uber rides, and that is a major obstacle for many who have to go to Brooklyn.  There are some amazing rooms in Brooklyn and we all love it, but it's just not for everyone. Not everyone wants to cross a bridge or a tunnel to go out, and certainly not multiple bridges and tunnels if you're from New Jersey.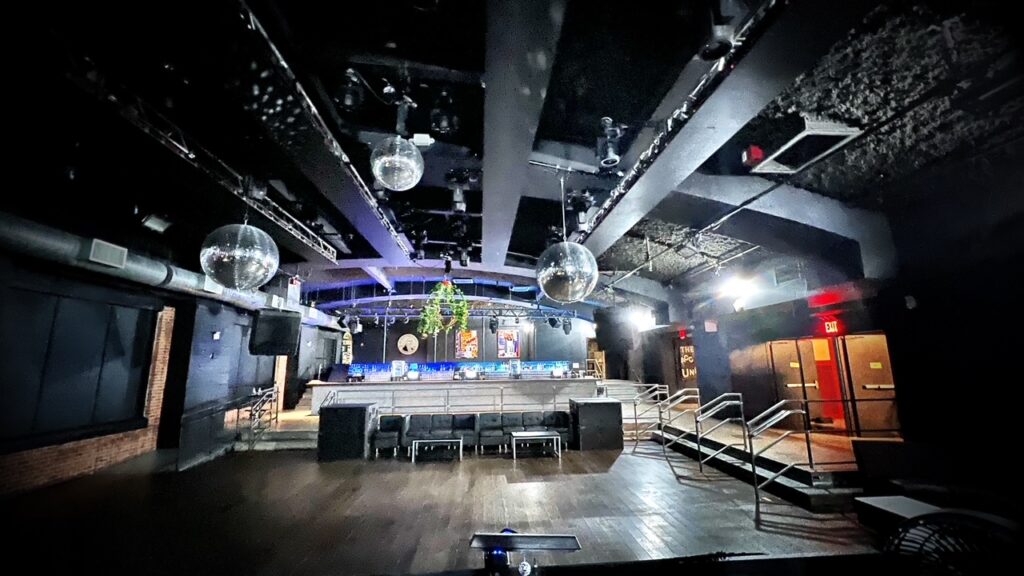 DJ LIFE: Currently, what's the music-booking policy at Musica? What kinds of DJs do you intend to keep bringing to the club?
Pezzo: We are just getting started, so we are really exploring all options out there. We are, of course, focusing on landing top-tier talent and have already had the likes of Danny Tenaglia, Victor Calderone, Gordo, Nora En Pure, and Green Velvet play the club, as well as many more planned. We are not pigeonholing ourselves to one particular sound, but we do want to keep it somewhat consistent with a particular genre on certain weekdays.
DJ LIFE: Tell me about the club's sound system, D&B audiotechnik…
Pezzo: I can't speak to why the original operators choose D&B audiotechnik, but I can speak to the way it sounds and how it was done right. It's a clean, crisp sound with people being able to have a full conversation on the dancefloor, while still feeling the music at an amazing level. You want that perfection in a sound system. It doesn't need to leave your ears hurting when you get home. Louder is not always better.
DJ LIFE: I see you have a range of diverse lighting products from a variety of manufacturers – Italian pieces from Clay Paky, but also lights from Martin, JMAZ and Chauvet. What was Musica's approach to the lighting system? What was Musica's approach to video?
Pezzo: The lighting is in a constant state of upgrading. We are constantly looking at new fixtures and new products to add to the show. We recently installed a giant video wall behind the DJ, two smaller video walls on the sides, and some pixel walls on other sides. We don't want to be too bright, but certain acts call for a certain ambiance and we want to be versatile enough to give the DJ what they want and give the people an amazing show.
DJ LIFE: What do you think keeps New Yorkers coming to a particular club? What qualities are they looking for when it comes to going out and having a good time?
Pezzo: First and foremost, it's the talent. We are unfortunately in a talent-driving cycle of the music industry, so you have to constantly book the hot artists, or the up-and-coming artist, and keep your ear to the ground. We are lucky to have some of the best talent buyers in the country working with us, so we have been able to keep up to par so far, and we're just getting started. In addition to that, you need to have a welcoming place, good security, a good, clean venue, and happy staff. At the end of the day, people are paying to come and have a good time, they want to feel welcomed, and they want to feed off the energy of the room and the staff the minute they walk in the door.
DJ LIFE: Any secrets to that?
Pezzo: I have always been big on making sure people are greeted walking in the door and sent off with a "have a great night" walking out the door. These are the little things that people remember.